With a 160-year history and rated one of the world's best wine-producing regions, the Barossa Valley could be forgiven for resting on its laurels. But among its 150-plus cellar doors, Uwern Jong finds a gratifyingly unstuffy culture and intriguing new shoots of diversity and innovation.
Adelaide's concrete and glass skyline dissolves in the distance as we drive, turning quickly into flatter terrain. It's astonishing how dramatic the change in scenery can be, just 10 minutes northwest of the city.
Besides the juggernaut Coopers Brewery, crop farmland dominates the landscape as far as the eye can see, but I spot something peculiar just on the horizon. It sparkles gold in the South Australian sunshine. Surely my eyes deceive me? A gilded, ornate Buddhist temple, in the middle of a field.
This Cambodian wat was constructed by the current generation of Khmer immigrant farmers, whose family found fortune here and now own the land they once tended. It stands proud as a testament to their history, culture, work ethic and prosperity. It's the story of many South Australian migrant communities – German, Greek, Italian, Ukrainian, Vietnamese, among many others – driven out of their homelands by persecution to come halfway across the world to work farms here, farms that ironically once forced out the Kaurna and other Aboriginal peoples that had lived here since prehistory. But in more modern terms, it has been nearly two centuries of refugee influx that have turned the land here into what it is today. It's the story of Australia.
It's also the story of the Barossa Valley, another 30 minutes' drive. The German Lutheran 'founders' fleeing here from the Catholics saw the potential for viticulture on the warm valley floor and its mesoclimatic hills. Before they arrived, the Peramangk community – the floodplains' original custodians – cultivated the area. They were known as fire starters, using flames to regenerate the endemic vegetation, as well as to drive animals from the undergrowth. The landscape became open grassland, perfect for agriculture, particularly vines. This practice also made the soil rich in nutrients. So when Europeans got here in the mid-1800s, they found wine's holy trinity – weather, water and soil.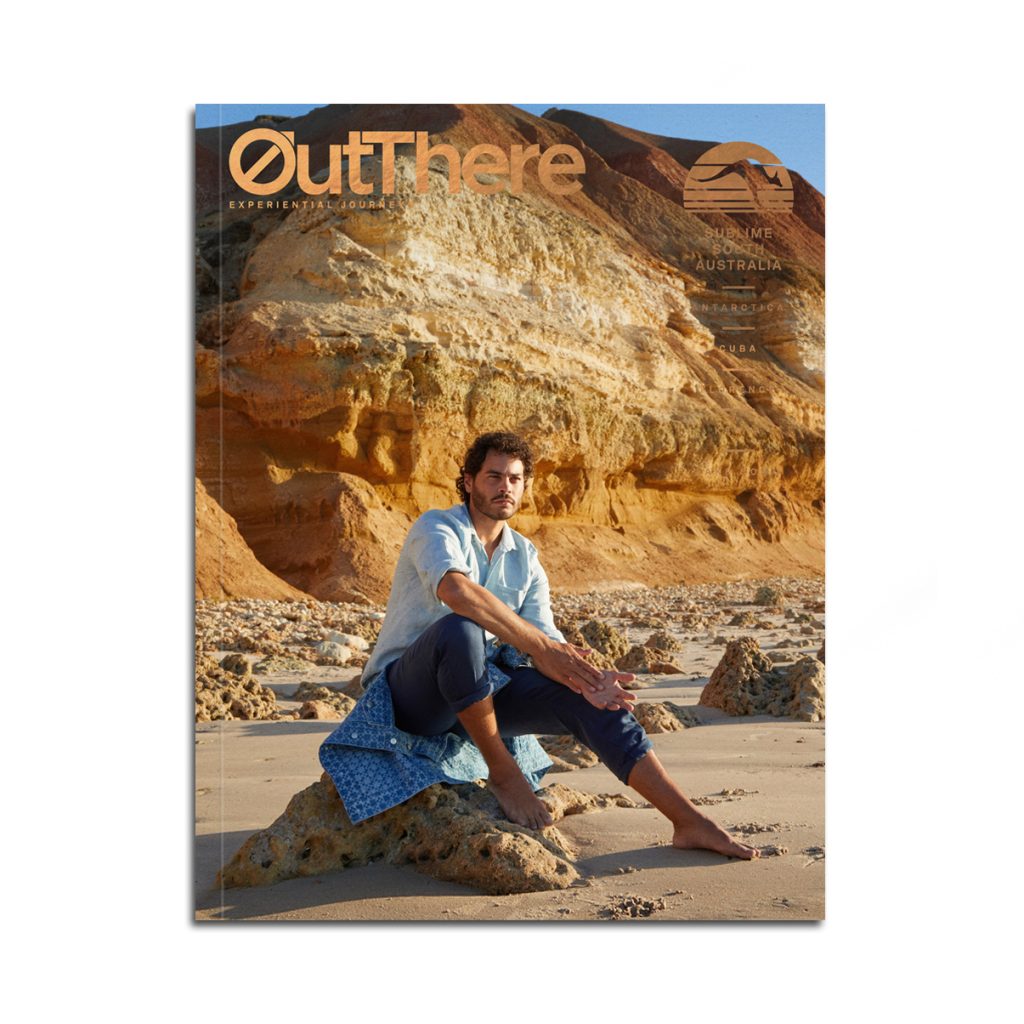 Six generations later, Barossa has become one of Australia's, if not the world's, most famous winemaking regions. Today, it boasts 11,609 hectares of vineyards, over 150 wineries and 80 cellar doors, and contributes over $740 million a year to the country's wine industry. Only the hardiest grapes thrive here – predominantly syrah and grenache – but when they come good, they come great, a metaphor for the resilience of the area's winemakers, old and new. Barossa has also staved off the iniquity of mass bottling. In the 1980s, when the Australian government declared there was no future for high-volume production here, the corporates jumped ship, but those who believed in quality stood by their guns. Over time, it is they who have led in making premium wine, in small batches, worth its weight in gold.
Barossa is an absolute dream for wine connoisseurs. But with so many options, it's sometimes hard to choose which wineries to visit. My game plan is to discover the experiences that can deliver on VIP access, exclusivity and personality – private winemaker tastings or unique experiences that bring to life grape and graft.
I start at Seppeltsfield – one of Barossa's largest and oldest heritage wineries – a polished, big-budget 'Disneyland' wine experience. The vines here date back to 1851, planted by refugees from Silesia, in Central Europe. Today, it's the showpiece for the rapid 'Napa-fication' of the region with a fully developed retail- and hospitality-driven experience, the vision of owner Warren Randall, serial entrepreneur and member of Australia's 'agriculturati'.
The brand's Centennial Collection is an unbroken lineage of tawny (only Portugal produces 'port'), with every vintage from 1878 to this year. The estate remains the only winery in the world to release a 100-year-old, single-vintage wine annually. In the old barrel cellar, I taste wine casked a whole century ago and also from my birth year. It's a special experience, albeit with each sip tasting like treacle.
Travellers who want to stay on site can do so at The Lodge, the creaky, four-room, 1903 manor house and grounds of the founding family. It's run by the charming Jonathan, a host with the cheeky manner of an Australian Leslie Jordan. Seppeltsfield is also in the process of building a super-contemporary 12-floor 'six-star' hotel to rival Bordeaux's Cité du Vin, which will surely catapult Barossa to the next level.
After a short drive down the Avenue of Palms, an iconic and Instagrammable landmark of 2,000 Canary Island date palms planted by winery workers during the Great Depression, I arrive at Izway Wines. Owner Craig, a down-to-earth Aussie fellow, welcomes me into the tasting room adjacent to his family home. In contrast to Seppeltsfield, it's a small, boutique operation focused on creating bottles with misty noses and silky drinkability, to match Craig's personality. The vineyard is just eight acres and Craig and his wife Kathryn, alongside co-founder Brian Conway, pride themselves on innovation. In winemaking that doesn't necessarily mean moving mountains: it's an industry where small steps away from convention can elicit judgment. There's a joke locals crack: 'How many Barossans does it take to change a lightbulb?' The punchline? 'Change?!'
Grape-growers and winemakers here also suffer from what they call 'vertical vine syndrome', wineland talk for 'tall poppy syndrome'. So, it's the norm to act humble, even if you're producing mind-blowing wine or have created a super-successful cellar-door concept. Izway is a labour of love and bursting with congeniality and storytelling. Here, wine is like a friend or a family member; in fact, Craig names his vintages after his peers, and his sister seals the corks with wax. In Barossa, this is innovation.
"I'm bundled into a jeep and driven into a plot called The Holy Grail to taste the wine where it is grown, to understand the process from the ground up."
I also visit Franklin House for an exclusive, private tasting, courtesy of OutThere winemaker Chris Ringland at his farmhouse. It's a tasting so private that even my guide is dismissed while one of Chris's associates – fellow winemaker and protégé of sorts, Nathan Burley – affords me a deep-dive into Barossa's viticultural history and the world of ultra-premium shiraz.
Chris is from New Zealand, but his name is synonymous with Barossa. He has been crafting powerful, critically acclaimed wines here for well over 30 years, all in tiny batches. His pedigree affords him some unique privileges, crucial to Barossa success, such as access to the very best growers, which is essential for the perfect shiraz. He's known, in fact, as the 'King of Shiraz' and that is praise indeed in these parts. Our tasting reflects Chris's own passion – fascinating, but at times overwhelming for the casual drinker like me. For those into the science of shiraz, however, this is a baptism like no other.
But here's the thing about the Antipodean approach to wine: despite the cachet, everyone is welcome. Not once, even at the most technical of vineyards, do I feel run through the mill. Everything is personalised and often delivered with a sense of humour and with little of the snobbery sometimes on show in 'old-world' cellar doors – at least not to your face. They may be sticklers for tradition in winemaking, but when it comes to marketing it, they can be rather droll.
This eccentricity is evident at Two Hands Wines, whose logo depicts shiraz-stained hand prints on a barrel. Well-branded and marketed (I was served Two Hands Bad Impersonator Single Vineyard wine on my Malaysia Airlines flight into Adelaide), the cellar-door concept here takes tasting on safari. I'm bundled into a jeep and driven into a plot called The Holy Grail to taste the wine where it is grown, to understand the process from the ground up. A big part of their artisanal approach involves harnessing varying soil compositions to create nuances of flavour. The Holy Grail is also at a unique elevation and I properly take in my first beautiful view of the Barossa landscape. We stop by a pen to feed a herd of gorgeous, ginger Highland cows. 'Holy cows', I muse. Oddly, they have a penchant for oranges. These beasts play an important role here, helping trim the pastures and providing organic fertiliser for the crop.
What I'm also learning here is that there is a culture of collaboration and a spirit of sharing. This isn't just in the winemakers' generosity with visiting guests, but also in how they work with each other. Recently, eight micro-winemakers – collectively known as the Artisans of Barossa – came together to showcase a total of 100 tiny-batch wines and took the wine world by surprise. But it's not just winemakers: viticulturists, marketers, hoteliers, distillers and even gallerists in the region don't 'stay in their lanes', and you'll often see people you think aligned with one brand partnering up with others, to co-create something new.
At Paulmara Estates, partnership is lifeblood. It's not just in the brand name that husband-and-wife team Paul and Mara developed, but also between viticulturist Paul Georgiadis (known as the Grape Whisperer) and winemaker Jason Barrette, who met working at wine giant Penfolds. The wines they're producing are delicious, but down to earth.
"Sure, there's the usual tug of war between old and new, even in the so-called 'new world', but it's encouraging to see that, increasingly, there isn't just one way of thinking"
What I find refreshing about Paul is his pride in his Greek heritage. While immigration is the standard narrative of today's Australia, this is the first heritage story I've encountered in Barossa that isn't white Western European.
Women are rapidly making a name for themselves in the region, like Kristen and Janelle Zerk, the sixth generation winemaking sisters of Z Wine, alongside Belinda Sinclair of Grant Burge, and Louisa Rose of Yalumba. Others are shaking up the Barossa experience in different ways, such as Renee de Saxe and Kirsty Kingsley of art gallery and rosé producer Wonderground, who were during my visit hanging a stunning exhibition of local female artists.
Alas, all these women innovators are overwhelmingly white. I ponder how diverse the industry is. Is there a Cambodian temple in the middle of a vineyard here? Not quite yet.
But there are some emerging stories of change, albeit still mostly rooted in privilege. Intrinsically, to get into the wine business, access to capital is imperative, as well as ability and connections to buy good grapes. They say that in Barossa you need to invest $10 million Australian to make one million. As such, the BIPOC people entering the market often do so by investing cash rather than knowledge. An Argentinian billionaire recently backed Greenock Farm. Similarly, Burge and Chateau Yaldara are entirely owned by Chinese venture capitalists. Digging deeper, I'm told of two Taiwanese brothers, Kevin and Philip Liu, who are rising in fame as winemakers under the Ubertas label, a vineyard they've built from scratch. I also heard of a respected female Brazilian winemaker who has written the white paper on the future of sustainable vinting in the region. All she needs is a backer.
Around the industry's periphery there has been better progress. At two Barossa hotels I stayed at, I encountered sommeliers of Kenyan and Indian heritage. In the small town of Tanunda, a Vietnamese Australian woman called Tuoi Do runs a much-awarded restaurant called fermentAsian, serving up authentic Vietnamese food with produce grown in her refugee parents' market garden. She has a deep knowledge of Barossa wines and pairs her food with choice picks from a bible-like wine list, and the local winemaking elite hold her in high regard as she pours thousands of dollars' worth of their wine each day.
As for a winery led by Aboriginal people? That's yet to come, but perhaps indigenous-owned Munda Wines launched in autumn 2022 over in McLaren Vale will spark a breakthrough.
My journey through this stunning part of South Australia has mostly been about discovering shiraz, but it has also been heartening to learn about what the top wineries are doing – within the industry's parameters – to buck tradition and do it 'their way'. As an outsider, I've found Barossa quite dynamic. Sure, there's the usual tug of war between old and new, even in the so-called 'new world', but it's encouraging to see that, increasingly, there isn't just one way of thinking and, as such, there isn't a stereotypical Barossa wine.
I've had the honour and opportunity to experience some of the best tourism concepts for luxury travellers here, with access to top makers, thanks to the individuals who have made it their job to know the people. And that's the keyword here. Beyond the viticulture and winemaking, it's the people of Barossa, those armed with new ideas and fabulous stories that have made this trip so inspiring – and intoxicating. I raise a glass to their success.
Uwern's luxury Barossa immersion was put together by Small Batch Wine Tours, which creates truly personalised itineraries in the Barossa Valley, McLaren Vale and Adelaide Hills. Owner Matthew Kurko has built an enviable network of winemakers that brings the region to life and provides unparalleled access to its top wineries and their owners, all with expert guides who are sommeliers themselves. They are particularly good at uncovering hidden gems and tell great stories about the destinations' past, present and future. A full day's tour can also include destination dining, with strong and often exclusive wine lists.
Photography by Uwern Jong, Daniel Westergren and courtesy of the South Australian Tourism Commission