Uwern Jong discovers a different side to Israel in a city that is its best-kept secret.
Uri Jeremiah, the celebrity restauranteur and hotelier credited with bringing a new level of sophistication to the living museum that is the city of Akko, says this when asked about the secret of his success:
"In order to think outside of the box, you still need to have the box. I have done away with the box and I am doing my own thing. For me, that is what it really means to be an Israeli. There's no box."
I think about this while I dine on a late lunch of rustic bread, and plate upon plate of deliciously cooked fish at his restaurant in Akko. At the end of a long day of exploring, I'm enjoying his famous and rhythmically named eatery 'Uri Buri' meaning 'Uri's mullet' – not the hairstyle, but the fish – although if you meet Uri, or see a picture of him on the cover of the new cook-book he's peddling, you will soon realise that he's not one to conform to conventional style. So I wouldn't put a mullet (in the coiffured sense) past him. Being somewhat unconventional has put him in good stead, however, and the restaurant is packed with locals and tourists alike and I'm told that you'd have to make reservations weeks in advance to come and dine here or be travelling with the right company to get you in.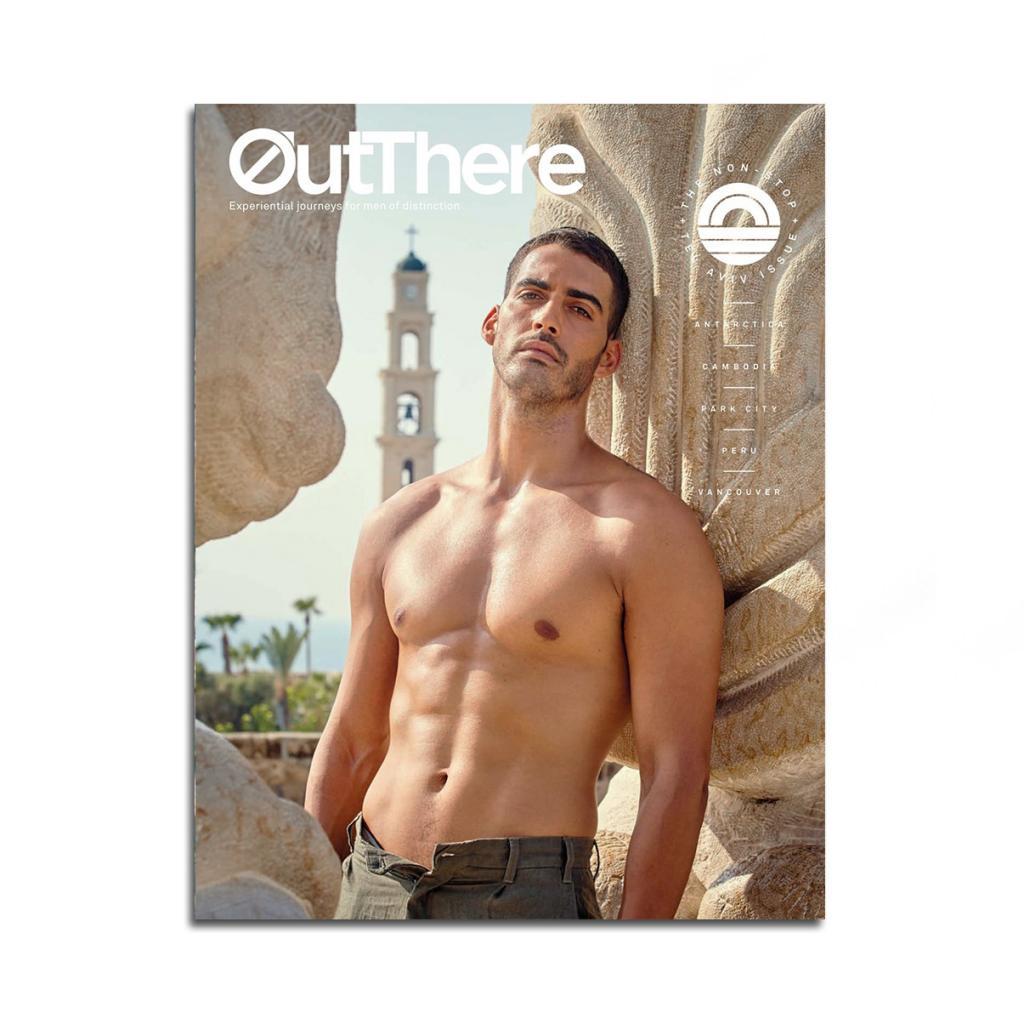 The company I chose for this particular trip is none other than Touring Israel, the brainchild of award-winning guide and tour operator Joe Yudin. They're one of the go-to's for luxury and leisure adventures across Israel. But instead of taking them up on their tourist-trail packages of Tel Aviv, or Jerusalem, I asked that they surprise me with something a little different. My exact words to them were that I wanted something, "outside of the box."
Cue one Tamar Loyfer, my Touring Israel companion for the day, armed with a surprise, personalised itinerary. I sense that this is not going to be any ordinary day the minute I see her – big hair, big van and even bigger personality, a loyal friend of friends of Dorothy and teller of great stories and anecdotes to last a whole day or more. Like the time when she nearly got her head shot off while learning to fire a rifle in the army, or how her family narrowly escaped Germany in the Holocaust, or how she decided to be a single mother by choice while trying not to offend her gay best friend who wanted to donate his sperm, or about the time she survived a terrorist attack. Tamar surely has a knack for bringing a story to life, humorous and jolly, a consummate guide and host. Passionately Israeli, there are times when her politics crosses the line for me, but it's all part of the experience. I learned a long time ago to take people as they come.
"The next thing I know, I'm strapped onto the back of a large contraption with an enormous propeller."
Tamar was born and raised in the Galilee village of Yesod Hama'ala, so it's fitting that we spend the day with her in the surrounding area. At first, I think – Galilee – a little bit of history, some Israeli wine, sounds easy enough, but is it outside the box? Maybe we'd walk in the steps of Jesus and feed crowds with five loaves.
The next thing I know, I'm strapped onto the back of a contraption with an enormous propeller, connected to a large parachute laid flat on the ground of the field Tamar has driven me into. A Druze (a unique religious and ethnic minority of Arab descent, but non-muslim) breakfast – a cheesy wrap – does very little to calm my nerves.
"Don't you worry about a thing," assures Tamar. "You're flying with the best."
Segev Baram is my pilot, an ex-military man, turned teacher, turned flying machine pilot and instructor. He buckles me in and does a short safety check. Around him, other 'powered parachutists' are packing up. I ask why no one else is flying with us. The answer was short and sweet – too windy apparently. I hold on tight to the pilot's seat in front of me and grit my teeth.
It's quite amazing how little a powered parachute needs to get up in the air. We speed along the field for no more than 50 metres and we take off, almost vertically. Screams and rushes of adrenalin fill me as we cruise around the field and when I calm, Segev starts to explain what we're seeing. "Over there, the sea of Galilee, a lake actually – where Jesus allegedly walked on water. Up there, Golan Heights, where you can see all the way to Syria. And all around us, agriculture, the fruit-basket of Israel."