Foodie John Gregory-Smith eats his way through Tel Aviv, getting under the skin of an orange and a vibrant food scene.
We are sitting at the bar and waiting impatiently for our food. The smell wafts out from the kitchen, tickling our noses and taunting us. I'm dining with a friend at Santa Katarina in Tel Aviv. It's our first night in the city and we are starving. The restaurant is on a pedestrianised square off Allenby Street, slap bang in the centre of town. The whole place is buzzing, packed with hungry diners and vocal locals enjoying a drink (mostly while they wait, reservations are generally hard to come by in the city's best eateries) on this balmy summer night.
We order a selection of shared plates, including a taboon, an Arabic flatbread cooked in a wood-fired oven. It's like a pizza, except without tomato sauce. Traditionally the bread is covered in a mix of peppery olive oil and zaatar – a classic Middle Eastern spice blend made with wild oregano, thyme, sumac and sesame seeds. This version is inspired by lahmacun, a typical Turkish snack of minced lamb, seasoned with onion, parsley and Aleppo pepper flakes, thinly spread over delicious, flatbread. I rip off a large piece. The bread is chewy, salty and crisp, and the lamb, beautifully spiced and perfectly seasoned. Slithers of sweet red onion and a scattering of aromatic mint leaves cut through the richness of the meat. It's a dreamy combination of flavours and a cool, culinary clash of cultures.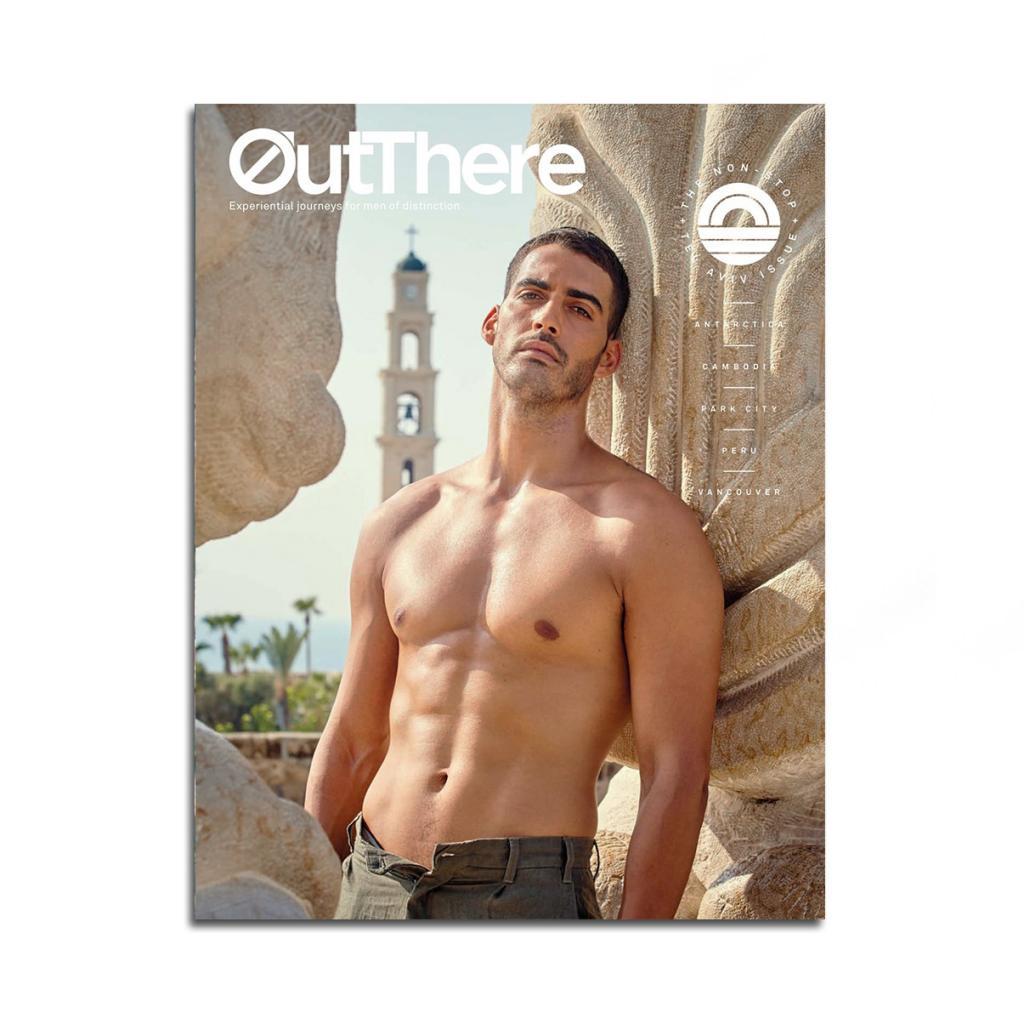 I'm in Tel Aviv for a long weekend to soak up sun, sand and sea, and of course, eat my way around the city. It's not my first visit and won't be my last. The next cookbook I am writing is on The Levant and Israel is proving an amazing resource. The food scene is quite unlike anything I have ever experienced. Israelis love to eat out, and The White City is brimming with exciting restaurants and sizzling street food. From Iraqi sabich (a spicy aubergine sandwich), to succulent seafood and zesty salads, everything is absolutely delicious. It's my kind of grub; healthy without meaning to be and full of flavour. Being a young country, Israeli food is evolving quickly. Chefs are mashing up traditional dishes and turning them into something slick and exciting. My taboon is the perfect example; ancient Arabic bread made with tasty modern toppings.
For any foodie flying into Tel Aviv, the first port of call is Inbal Baum, a glamorous ex-lawyer who came to the city eight years ago and launched Delicious Israel. Her walking tour around the markets and knowledge of the local food scene is legendary. We meet the next morning at Shlomo and Doron, a small, family-run hummus shop that's been on a quiet side street in the centre of Tel Aviv since 1937. It's only 10am and it's already packed. Inbal orders and then asks if I like Jaffa Cakes. It's a weird question, but I roll with it, nodding. I mean they are not my favourite, but I fondly remember dunking the 'irresistibly orangey' biscuits into cups of milky tea with my grandmother. She always kept a
secret stash off them in her kitsch, yellow laminate cupboards above the kettle. Inbal smiles and excitedly tells me how the old port of Jaffa was actually built up around a roaring citrus trade. The sweet Shamouti orange, aka the Jaffa orange, was grown all around the city and was exported to Europeans (who had developed a taste for the exotic fruit) by the Jaffa Company. As the citrus-exporting brand grew, it re-energised the port – local industries expanded; banking, shipping and exports also created more opportunity for immigrants arriving into the city. So you could say that Jaffa, and Tel Aviv as a result, was partly revived by our taste for oranges. Now back to the biscuits. To illustrate just how popular the Jaffa orange was in Britain in the late 1920s, McVitie's named their newest, innovative sponge sensation after the illustrious fruit, to capture some of the mania. But was the zesty flavour made from the fruits of Jaffa? We can't be sure, but we don't really think it's likely.
"Israeli food is evolving quickly. Chefs are mashing up traditional dishes and turning them into something exciting."
So, Tel Aviv was really built around food and nothing has changed, even today. Eating is woven into the fabric of society, and there is so much just waiting to be discovered. Our breakfast arrives: three bowls of hummus, a basket of fluffy pitta breads, zhoug (a spicy Yemenite dipping sauce) and portioned, sweet, white onion. Hummus is a big deal in Tel Aviv and I have eaten some of the best that I have ever had here. Over in Jaffa, Abu Hassan makes the most incredible hummus I have ever tasted. It's also a cause of contention as it originated as an Arabic food. Hence, many get fiercely territorial about where this creamy dip comes from. A brunch-time Instapost of mine turns into the next #HummusWars. But a comment from a Palestinian follower saves me, reminding people that a dish, whatever the origin, can be served anywhere and appreciated by anyone. Despite the argument, it's clear that hummus is adored in Tel Aviv. It's not sold in cheap plastic pots. Oh no, huge bowls of silky smooth hummus, topped with paprika, herbs and a slick of olive oil, are served as a meal for one. Inbal explains the eating etiquette: grab a spoon and tuck in. Use the zhoug for a kick, and remember that the onion is here to help. If you were to bash back your bowl of hummus using pitta as a scooping vehicle, you would get too full. So the quartered onion, which is naturally spoon-shaped, is the much lighter option. Clever!