The Carlton is one of the hotels on the seafront that has become synonymous with Tel Aviv beach chic, a towering luxury property overlooking the city's marina, adjacent to the fabulous, gay beach. From our top floor suite with a balcony, we could marvel at the iconic, spectacular sunset, but also people-watch the beach set below, as they zoomed past on their electric scooters, swam in the infamous municipal pool or took sundowners at the hotel's beach club annexe, across the promenade. The suite itself was well appointed, with everything we needed for our stay. Access to the Royal Executive lounge on the 14th floor was an added perk, offering a private space to relax with drinks and snacks throughout the day.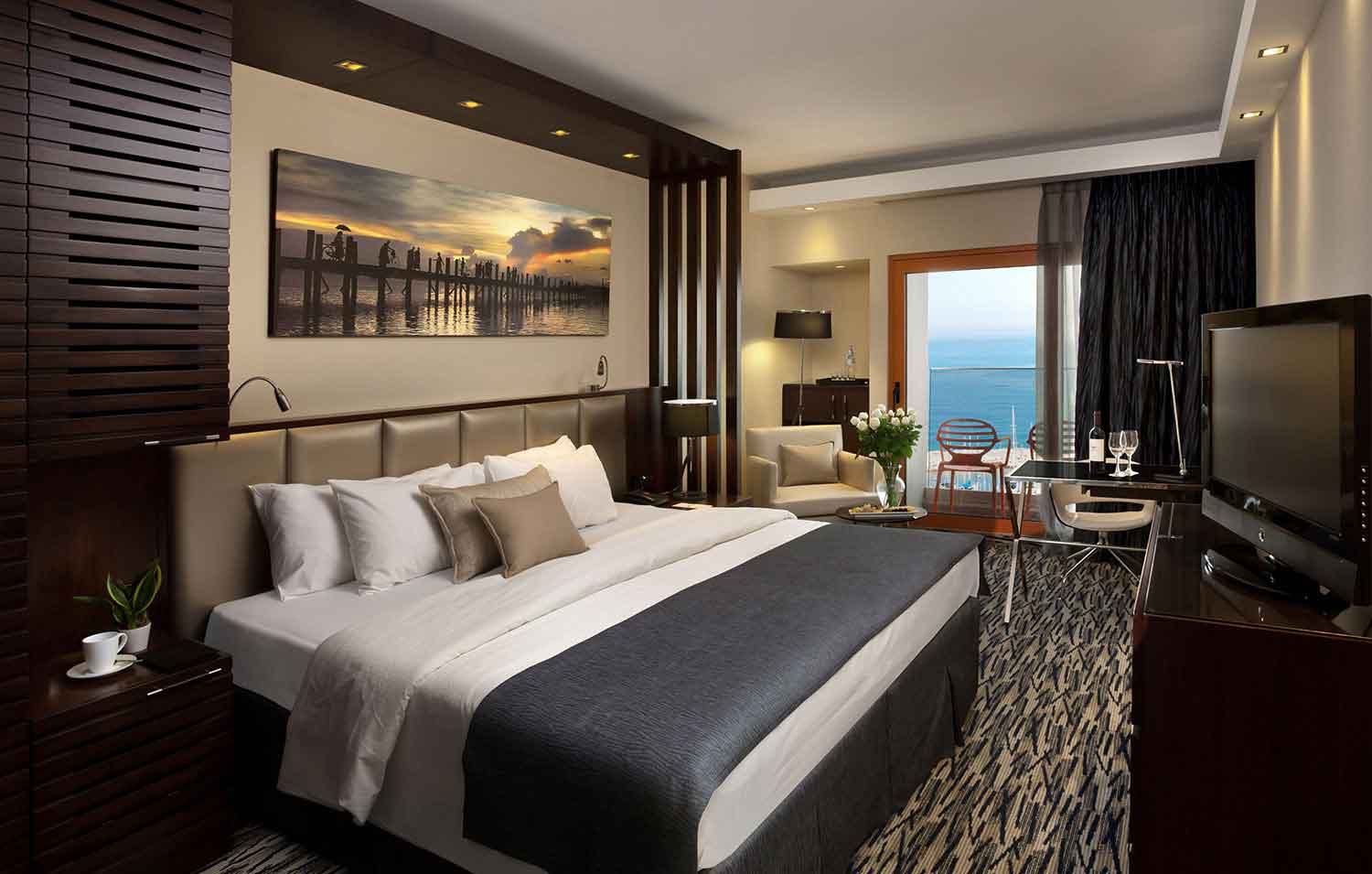 The service at the Carlton is quintessentially Israeli – undoubtedly superior, executed to military precision and coming without any small talk – but we would have expected a little bit more of a relaxed approach from the front of house team, considering that the hotel is a favourite for a jet-set crowd of international leisure travellers who have come to Tel Aviv for the beach.
Up on the roof, the vibe is a little less formal; the Carlton's crowning glory is a gorgeous pool deck and sun terrace on the 15th floor, for guests only. It's not a huge space and does tend to get a bit crowded, but nevertheless, it's a fabulous way to spend a morning or late afternoon soaking up some of that warm Israeli sunshine.
As a bonus, the property is part of the Preferred Hotels & Resorts family, the global portfolio of independent, OutThere hotels. Booking your stay through the Preferred website will also bag you some amazing additional benefits and amenities.