The inside track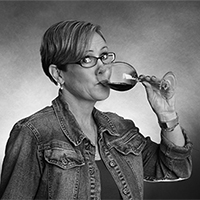 The Headmistress of Fox School of Wine, Kirsten Fox moved to Park City in 1995. Her school runs weekly wine tastings and monthly food-wine pairings of the best appetisers from the Market at Park City.
Mull
One of my go-to places is the spacious Julie Nester Gallery in the Prospector area, I've discovered some amazing contemporary artists who she represents there. Recently I've loved Nine Francois' surreal animal portraits and the work of New York-based photographer David Levinthal. So cool.
Munch
My favourite thing to do after a meal in a restaurant is swing by the Windy Ridge Bakery, pick up one of their incredible desserts and take it home to eat in my jammies watching a movie. The Mile High Apple Pie, with Granny Smiths, cinnamon and brown sugar is beyond amazing.
Muse
The Park City Film Series takes place weekly in the town's 1928 high school building, which is now the library. It's run by a non-profit, and they choose really interesting films that resonate with local issues and lesser-known movies that have won awards for, say, amazing costumes. And their popcorn is the best.