Stockholm concert venues are in a class of their own, and so are the city's spaces for musicals, ballet performances and standup comedy. What's a trip to Scandinavia's largest urbanity without a decent stage show? Well, it's still a fabulous holiday, we'd argue. But any stay in the capital without a fabulous soiree sure would miss something spectacular: the Open City has long been a leading destination for all things live entertainment and, more generally, music. It's no surprise that Max Martin, the genius behind virtually every second song that made it to the top of the world charts in the past twenty years, resides in Stockholm – much less ABBA, Sweden's legendary pop titans.
Needless to say, you could (and should) check out the group's unabashedly fun ABBA The Museum. But for an extra dose of nighttime entertainment, we'd also recommend stopping by one of the below.
Cirkus
The name says it all. Theatre fans will no doubt come across this long-established venue on the capital's Djurgården island when doing their research. Cirkus has been around for an amazing 130 years, though take it from us, the beloved concert hall hasn't caught a speck of dust over the years. Really, there would've been fairly little time to do so: between musicals, congresses and TV productions, Cirkus never stands still.
Our favourite stage here is the 'Little Cirkus', an intimate setting with a traditional theatre feel – think folding seats and discreet lighting. During our last visit, we felt positively transported back in time, though the stand-up comedy we came for was hilariously contemporary (praise be to you, Petra Mede!). If you're in the mood for an elaborate production with plenty of special effects instead, check who's performing at the larger 'Arena' during your stay. You'd be surprised by the kind of International caliber that plays here…
Gröna Lund on Royal Djurgården
Few things beat an open-air concert venue in summer. When the sun stands high above Stockholm and a warm breeze blows over the glistening Lake Mälaren, the Open City truly comes alive. To soak up all the feel-good vibes, why not attend a concert at Gröna Lund, the charmingly Nordic amusement park that doubles as a fun fair? Located on the leafy island of Djurgården, the stage at Gröna Lund takes on an almost festival-like feel.
Perhaps this also explains why so many musicians have graced the venue within the framework of their world tours over the years; from Bob Marley, Sting and Lenny Kravitz to Sweden's very own Robyn, Zara Larsson and Tove Lo. Concerts here tend to book out fast so it pays to keep an eye on Gröna Lund's event calendar before your trip – and should you attend a show here, don't miss out on arriving early to get in a few fun rides or explore more of Djurgården's vast, cultural offering.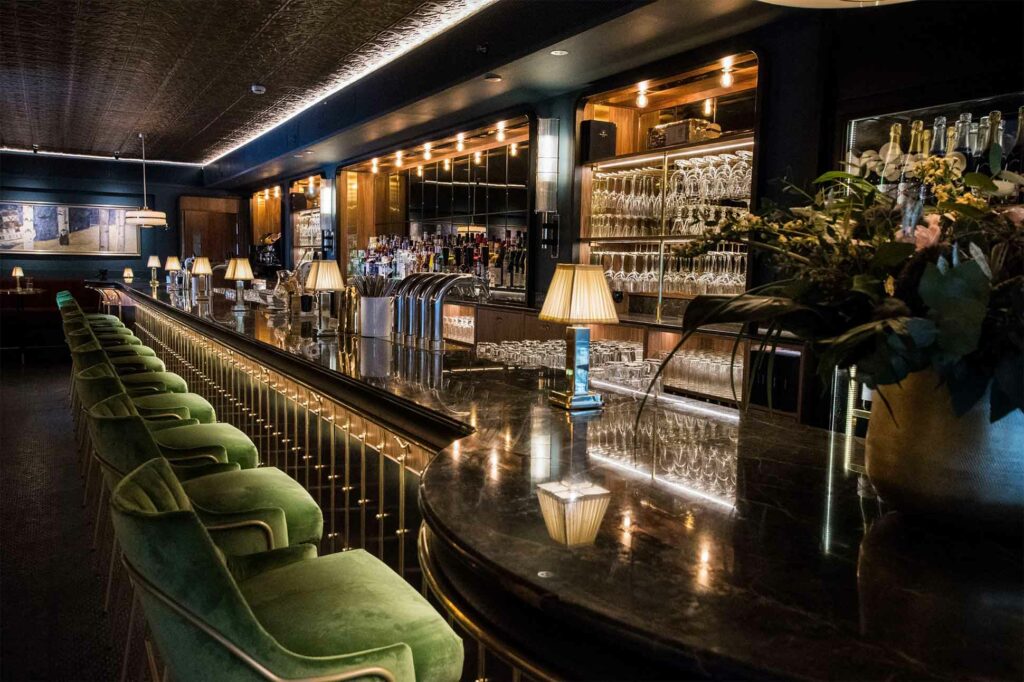 The theatre at Hotel Rival
Another long-established performance venue, the theatre at the Rival plays host to a wide array of live shows; and a focus on Swedish talent has introduced us to several of the nation's most promising young music makers in recent years. This November, visitors can look forward to the mellow sounds of jazz singers Viktoria Tolstoy and Svante Thuresson, as well as a performance by Smith & Thell (you'll have heard them on Swedish radio!).
If you've got a golden ticket for a show at the Rival, treat yourself to a meal at the hotel's high-energy Bistro restaurant beforehand, or rub shoulders with the locals at the Rival's cocktail bar after the performance. You could also just stay here: our favourite room is Suite 706, with its white Carrera marble bathroom and a large terrace overlooking the city's hip Södermalm district. Nothing like a short way home after a night out, right?
Stockholm concert venues
*This article is in partnership with www.StockholmLGBT.com.