What does it take to create the perfect guesthouse? That's the million Krona question, and now, thanks to my recent stay at Lådfabriken, on Orust island, nestled in the Bohuslän archipelago, just north of Gothenburg, West Sweden, I think I know the answer. But it's no easy recipe to follow, which explains why perhaps there are so many properties that fall way short of the mark.
Take a good handful of courage, large helpings of creativity and talent in equal measures, sprinkle in two parts of natural, easy charm, with two genuine desires to host. Mix together with love, an ample amount of elbow grease, and boundless energy and season to your guests' individual tastes. Then present the finished dish with a warm, friendly smile on a table laid out so beautifully it feels a shame to disrupt it.
It's with enormous respect that I witness Marcel and Johan pull all this off, without it seems, breaking a sweat. It's like they have an army of staff hidden just out of view, magically making all this happen. But they don't, this is a very personal venture.
"No one else would have the passion to do things the way we want them to be done, there are some things you just have to do yourself," offers Johan as he appears from the chic – but practical – industrial kitchen with yet another gorgeously presented plate of fresh, local seafood to adorn the already full dinner table.
To be a guest at Lådfabriken is to feel like a lifelong friend or loved family member. I can honestly say I have never felt so comfortable, so quickly in a stranger's home. Maybe it is the beautifully put together décor, the result of 20 years of travelling the world and collecting? Or perhaps it's the two well-mannered dogs that come to greet me, tails wagging? Whatever it is, I'm in no rush to leave.
Pursuing high-level careers, Marcel as Marketing Director for Cirque Du Soleil Europe and Johan as Creative Director of Reebok, led them both to travel extensively. As a result, not only did they amass an enviable collection of vintage collectibles which they use to decorate Lådfabriken to great effect, but they also garnered a wealth of experience of the hospitality industry, albeit from the point of view of a guest. This knowledge, plus their own infectious sense of fun and a strong desire to meet new people and to share in the delights of the extraordinarily beautiful area in which they live, adds up to them being perfect hosts.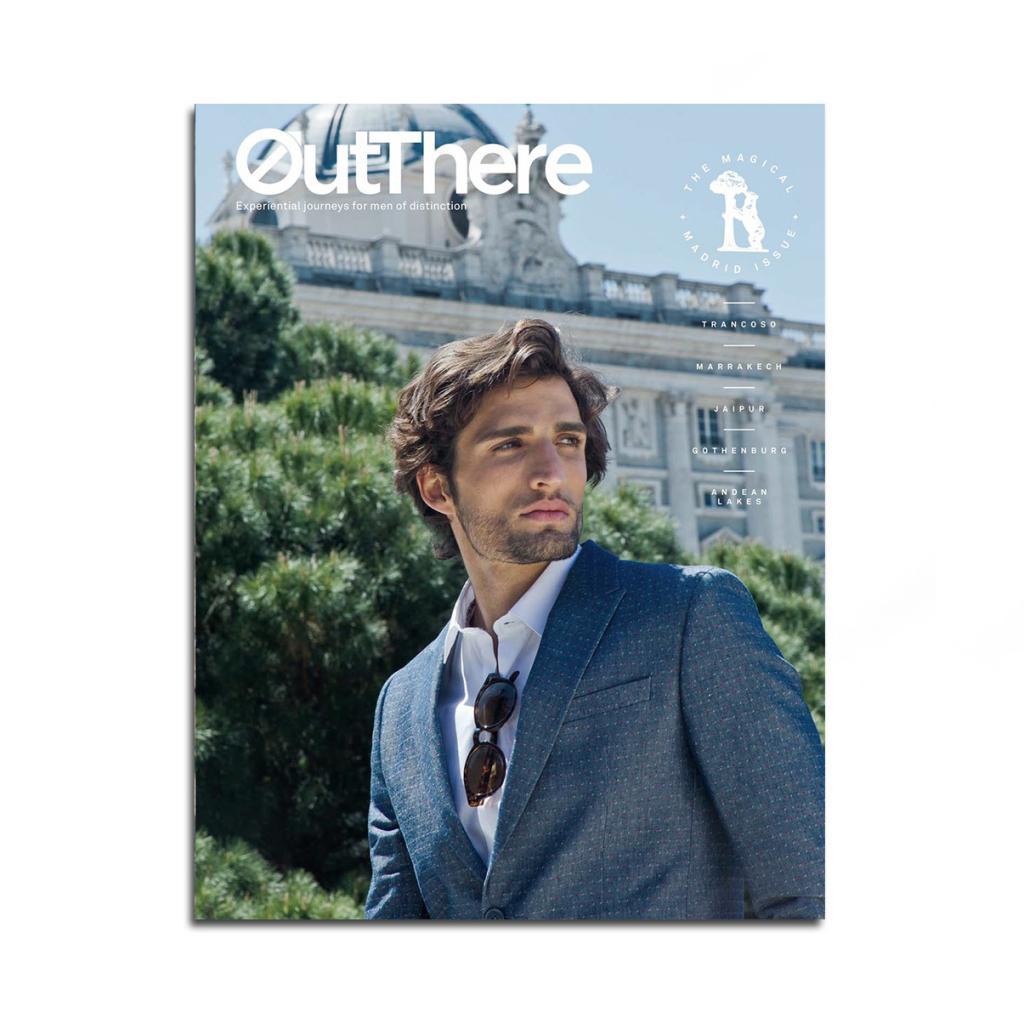 Property in Swedish beauty spots rarely comes onto the open market as they are usually owned by extended families going back generations, so obtaining the disused fish factory was a very rare opportunity which they wasted no time in taking advantage of. After a successful bid they began four years of hard work to change the utilitarian, boathouse-style building into a surprisingly homely 'loft-style', four-double-bedroom guest house. It was a process that began with a desire to create somewhere they could share with their many friends from around the world, but also generate an income. Being a Creative Director, Johan took on the challenge of designing their dream space, sketching out ideas and scouring design magazines and trade fairs for just the right fixtures and fittings. His vision was to create a space that was both industrial but homely and made the most of the building's glorious views. They opened up its sea-facing side with large glass doors and added an extension that breaks out of the building's first floor; this provided a cosy sitting area for fika and contemplation of the garden and sea beyond, regardless of the weather. Being a strong advocate for colour, Johan had the external walls of the extension painted yellow, which stands out against the cool grey of the building – a controversial move in the conservative Swedish countryside. However, the locals were won over when they were invited to the official opening, and plied with champagne and samples of Marcel and Johan's wonderful cooking. Today they are seen as very much an important part of the local community, yellow 'box' and all.
Food forms an important part of the Lådfabriken experience and having sampled their cooking, I can testify to the culinary skills that Marcel and Johan possess. They take pride in showing their guests just how great the fresh local food can be, by bringing the best seasonal produce to the dinner table. Crayfish, Swedish oysters, crab, reindeer and lobster are all on the menu, depending on the time of year. But as my visit was in December, they gave me the chance to sample their version of the traditional West Swedish Christmas dinner – a seafood feast like I have never had before.
Lådfabriken is toasty warm even in the middle of December; outside it can get rather chilly but that doesn't stop the fun. Johan guided me on a bracing hike up to a nearby vantage point and down to the picturesque fishing village of Orust. They also offer a range of other activities throughout the year. In the deep winter they can organise curling, or ice-skating on the frozen ponds, and in the summer months, when the long days loom, they can facilitate plenty of opportunities to explore – cycling, sailing, fishing, swimming, moose watching, kayaking, crawfishing and lobster fishing, all rounded off with a roaring bonfire on the rocks outside the house.
But regardless of the time of year, you are guaranteed a warm welcome and an unforgettable stay.

Photography by Martin Perry