As the CEO of the Adelaide Fringe Festival, Heather Croall has her finger on the pulse of what's happening culturally in the South Australian capital. Here, she tells us about her background, and about why right now is a great moment to visit Australia.
I've always identified with outsiders and marginalised cultures. My Glaswegian dad was a bit of an anti-establishment rebel and always encouraged my siblings and me to question authority and be outspoken, and our household celebrated counterculture and shaking things up. We moved when I was three from Sheffield in the UK to Whyalla, a remote, boiling-hot city north of Adelaide, where the desert meets the sea. It was very working class, but its thriving steel industry meant there was no unemployment and plenty of money, so lots of bands and performers would visit and, encouraged by my parents, I caught the arts bug very young.
After high school, I went to London, which was a wild time, living in squats and going out to amazing club nights. It was 1984, Leigh Bowery was doing his thing and I made lifelong friends on the gay scene and at protest demonstrations. Margaret Thatcher was in power too, which was terrible, and that time really politicised me. I also worked at the dance theatre Sadler's Wells for a while and, although they were in trouble financially, they would put on mind-blowing, challenging stuff. I saw Michael Clark's I am Curious, Orange with the post-punk band The Fall, and thought it was the most amazing thing I had ever seen. All of this made its mark, and the documentaries I've since made always tend to be about people swimming against mainstream tides.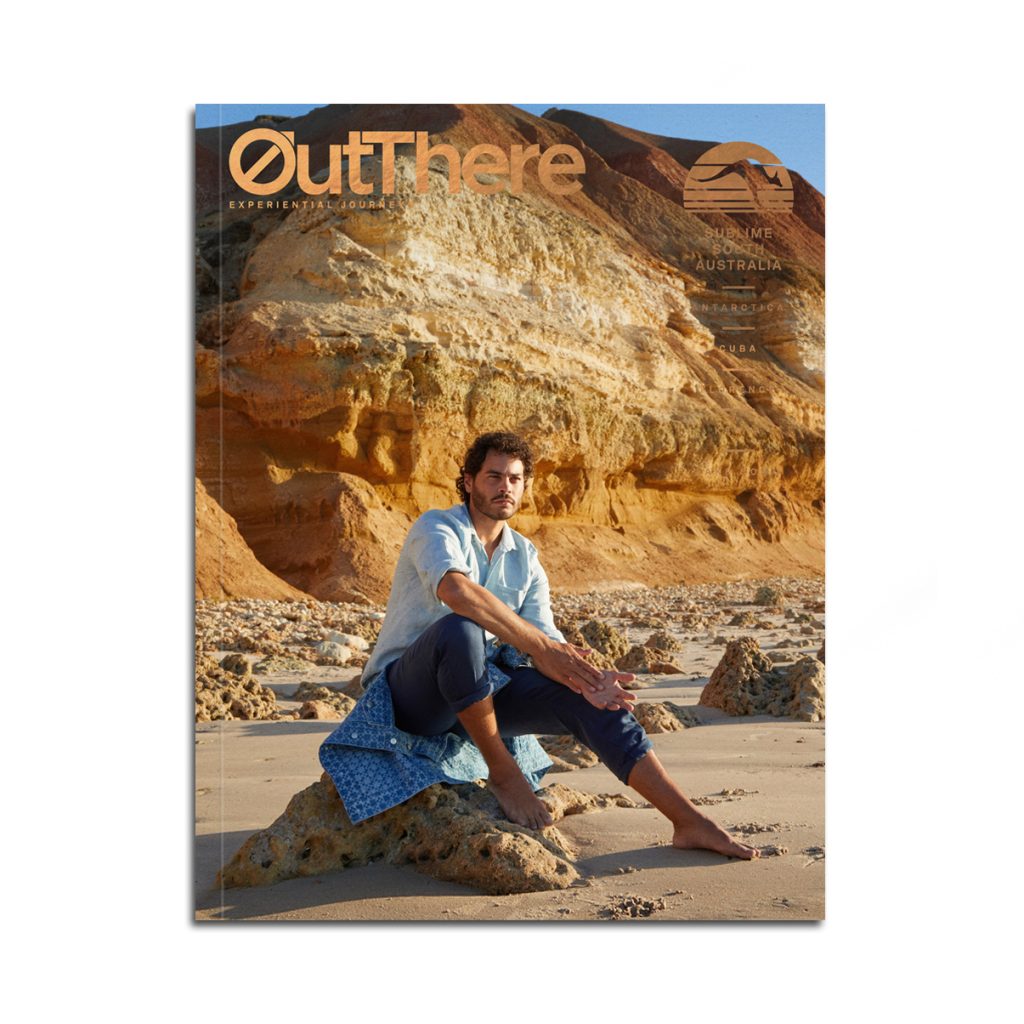 I've been running Adelaide Fringe since 2015, and my mission is to make it the world's most inclusive and accessible arts festival. Counterculture has been a big part of it since it launched in 1960, and we've opened up more and more avenues to support emerging, independent artists and those representing marginalised groups. We've slashed the clip on tickets, so that artists get more of their box office take, and raise loads more from government and donors to give grants to, for example, First Nations artists who couldn't otherwise afford to put on a show. We're genuinely disruptive and open-access, so we don't curate the line-up – artists choose us.
If you want to be in the festival, you can be, as long as your show's legal. Queer artists are all over it. We don't have a specific LGBTQI+ strand, because LGBTQI+ artists now appear across all the genres. For both artists and audiences, we want to take you to a world where you feel unedited.
Fringe is absolutely the best time to visit Adelaide, and I love to see how it transforms the city, drawing thousands of people out on to the streets and into the parks to enjoy themselves. Over the festival's 31 days and nights in February and March, we now have around 1200 shows spanning music, theatre, circus, comedy, cabaret and more at around 500 venues across the city, and we have sold 100,000 more tickets year on year. We have two huge greenfield sites in the heart of the city that draw up to 40,000 guests each day, and the weather is beautiful, with sunny days and balmy evenings, when you can sit and have a drink under the gum trees with the sky full of stars.
Just beyond the city, you have great beaches, like Port Willunga, where there's a stunning fine-dining restaurant called Star of Greece. Close by is the wine region McLaren Vale, which is very creative, full of boutique distilleries and winery cellar doors. Further afield, I love Kangaroo Island, and another of my favourite restaurants is The Enchanted Fig Tree there, with tables nestled among a vast old tree's low-hanging branches. And the far west is wild and magical.
Now is actually a really exciting time to visit Australia generally, a really progressive moment – you can feel it. Our last prime minister was very conservative, with no interest in green agendas or the need for better First Nations representation. But things are changing and, although there is still lots of work to do, those voices are now gaining ground and moving Australian culture forward.
As told to Rupert Mellor. Photography by Lee Knowles