There's no point beating around the bush: art and culture probably aren't anyone's top priorities on a trip to Beverly Hills, a city whose postcode is synonymous with upscale shopping, fine dining and the deepest, most debauchery-inclined wallets in the nation. But once you've emptied out Saint Laurent and celebrated your new garment babies with a champagne lunch at Michelin-starred Chef Gilles Epié's restaurant at The Montage hotel (give Gilles our love), it'd be foolish not to walk around the corner for a quick stop at Gallery 19C – and much to our delight, that's far from the only culture fix to explore in the city.
In a place where fame is the ultimate hallmark of success, 19C does, however, stand out; for the gallery makes a point of including those 19th-century masters in its exhibitions, whose glory has faded before art history catapulted them into the Olympus of their still relevant contemporaries – Millais, Cézanne, J. M. W. Turner and others. But only because the painters' names have been largely forgotten doesn't mean the paint has started to crumble.
In fact, I'm astounded by the quality of a limited selection of works on display. It's the world of artists who have fallen out of the public eye – from Giovanni Boldini to Hugues Merle and Frederic Leighton – but whose depictions of beauty found in fleeting moments of everyday life continue to strike a chord with me. They beg the question of artistic value and its commodification: 'Perhaps there's more enjoyment to be found in an anonymous painter's masterpiece than in a mediocre work by one of the art world's few, immortal superstars', gallery manager Agnès Penot remarks as I juggle numbers in my head, wondering how much seed capital one has to have to start collecting art on the side.
Word on the street
Meanwhile, the experience crafters at popular Another Side Tours offer an altogether different kind of enjoyment. An LA classic, the guided tour around America's most affluent and star-studded neighbourhoods, I'll admit this isn't my usual go-to afternoon activity on travels. But this being Beverly Hills, I feel somewhat obliged – and in any case, the experience with Another Side Tours is the most exclusive and customisable you'll find anywhere in town.
From behind the steering wheel of a black stretch limo (when in Los Angeles, right?), my private guide Micah spills all the tea about who's moved house because they couldn't stand their neighbours and how much they paid for their new property up the road. 'This one just went for $58 million and that one for $12 million last month, a total bargain!' he proclaims as we're en route to make stops at some of the city's best-known sites, including Greystone Mansion, Spadena House and my personal favourite, the fountain from 90s cult classic Clueless, in front of which main character Cher Horowitz comes to realise she has a thing for her step-brother ('Oh my God! I'm majorly, totally butt crazy in love with Josh!').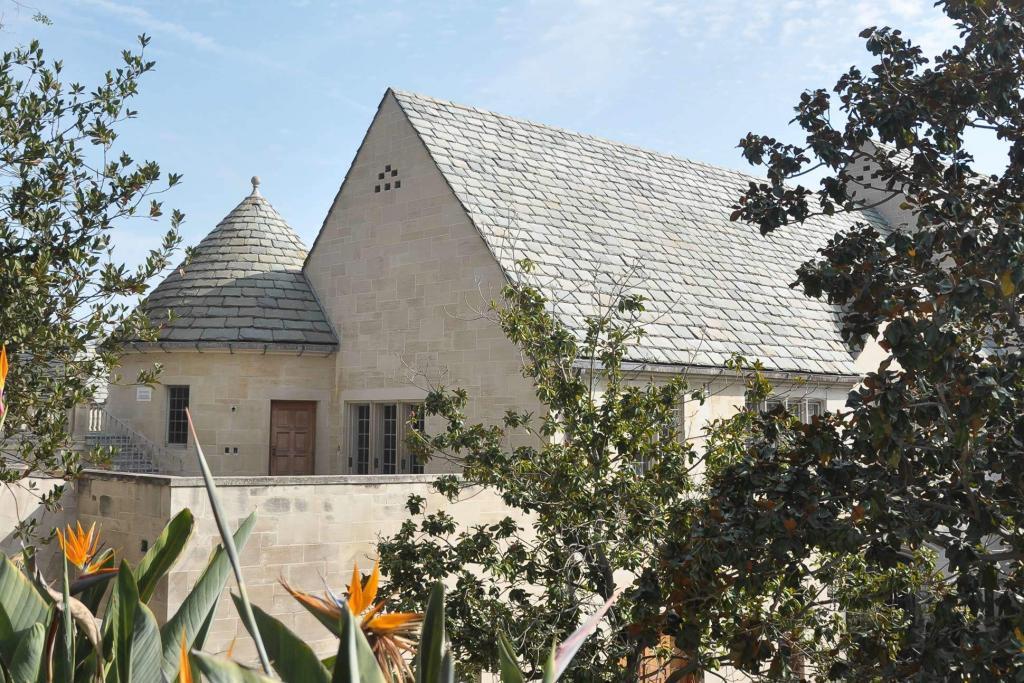 Just as I'm starting to get a bit dizzy with numbers, Micah pulls up at a relatively modest abode, once the home of Norma Jeane – or as she's more commonly remembered, Marilyn Monroe. It's an almost humbling reminder of how our expectations of wealth have increased over time, but also of the legacy of these streets which quite literally paved the way to superstardom and legend status for some of the biggest names in entertainment. I spend a few moments just looking out at Jeane's former house from the back of our limo, revelling in the knowledge of her having once crossed this very lawn and stepped through that very door with a head full of dreams. Then, Micah looks over his shoulder and says one of those things you'll only ever hear in this part of the world: 'So now I'll take you to the place Christina Aguilera bought from the Osbournes after they finished filming their show there, and then why don't we check out the mansion Michael Jackson overdosed in?'
It's a perfect example of what might sound utterly normal to local ears, but hilariously absurd to visitors, and I mean that in a good way: just how casually celebrities and their private lives are talked about in a city where everyone presumably knows everyone else, if by six degrees of separation, is perhaps the defining phenomenon of what makes Beverly Hills such a greatly amusing place to experience. A little later, we're stuck in traffic on Wilshire Boulevard and Micah – who, by the way, is a star in his own right – again uses the opportunity to entertain with a celebrity anecdote. Only this time, it's personal: 'You know, I was singing along to music on the sidewalk to our right a while ago, when Ariana pulled up and decided to sing along for a few seconds… I should've proposed there and then!'