Garden party
Inspired by the sentiment of missed opportunities, I decide to stray off Rodeo Drive one last time and head for the historic Virginia Robinson Estate and Gardens. Its vast premises are hidden away in the winding roads north of Sunset Boulevard and once belonged to Virginia Dryden Robinson and Harry Winchester Robinson, heir to a now-defunct chain of department stores. Built in 1911, the Beaux Arts residence was the first estate in all of Beverly Hills, and it can be credited to setting off the avalanche of luxury developments the area has seen since.
Not that I'm surprised by its impact: from their elevated position, the beautifully cultivated gardens offer tranquillity and stunning views over the surrounding neighbourhood. There are more rugged bits, too – I particularly enjoy strolling around a small forest of King palm trees ('we have the largest collection of these anywhere outside of Australia', my guide points out) and I'm positively spell-bound with a eucalyptus tree so ancient in appearance, it wouldn't look out of place in the jungles of New Guinea. 'Funny you'd mention the tree,' I'm told in that casual LA way, 'because Martha Stewart actually hangs a branch of eucalyptus in her shower. She finds it helps her breathe better'.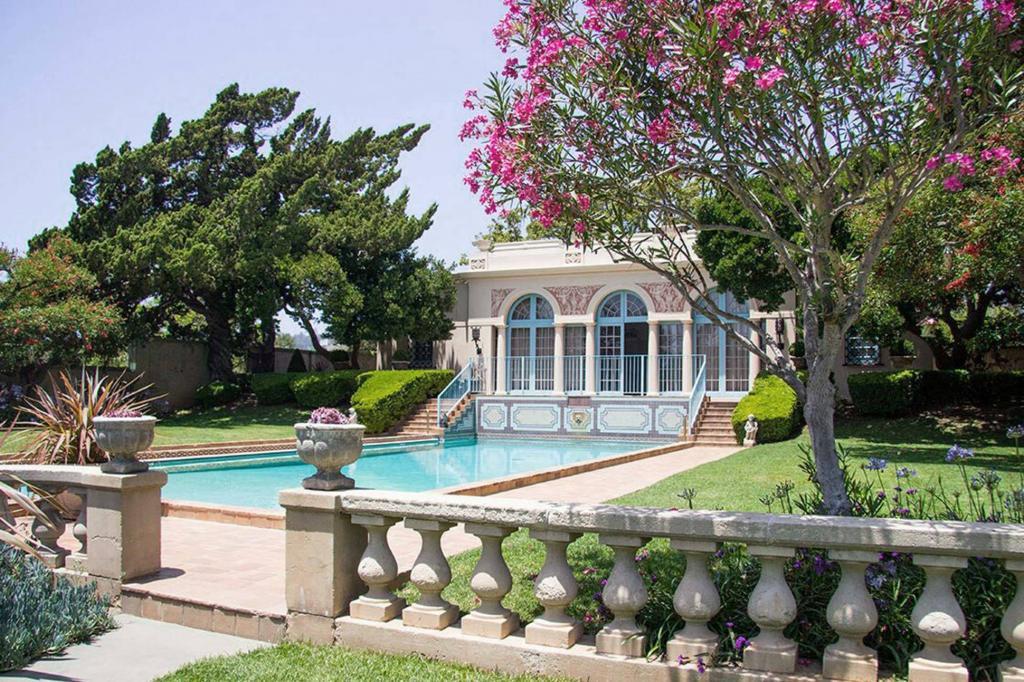 Of course this wouldn't be Beverly Hills if there weren't a few celebrity titbits to throw in. Virginia Robinson herself is said to have enjoyed two things more than anything else in the world; the company of her pets and throwing a good, old-fashioned party for her influential circle of friends. As I look out over the estate's gorgeous pool and traverse its tree-fringed tennis court ('did you know Martha Stewart was a big tennis fan?'), I'd like to think of Robinson as the historic predecessor of a certain early 21st-century hotel heiress, also a Beverly Hills socialite and resident. Though upon seeing a black and white photograph of the former in high-necked attire, a neat updo and wearing a polite smile on her lips, I wouldn't go so far to call the two sisters through time.
Stately as they may be, the gardens won't fill an entire day. There is plenty of beauty here and you'll walk away with a considerable quota of pretty pictures and Martha Stewart trivia (bless my guide – I can relate!), but the estate's true significance lies in its contribution to shaping the city around it. Without it, I wonder on my way back into Beverly Hills' bustling shopping district, who knows if Douglas Fairbanks had arrived in 1919, or later, the likes of Elvis Presley, Frank Sinatra and Ray Charles? And who knows whether the early 2000's second princess of pop, Christina Aguilera, would've ever bought a house from the self-declared 'prince of darkness', Ozzy Osbourne?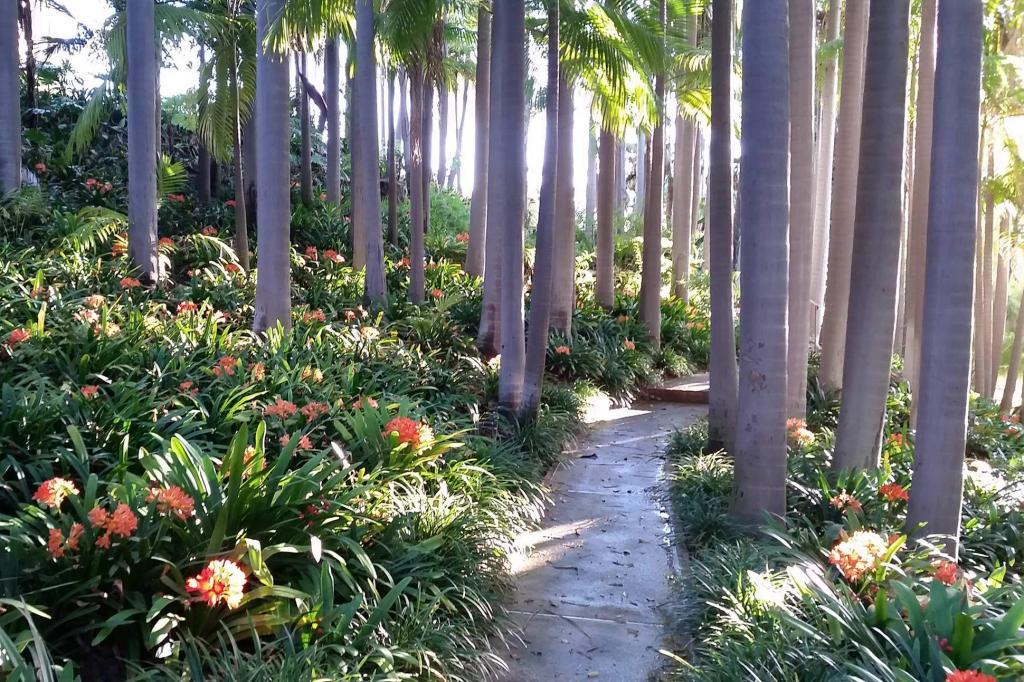 That's the thing with Beverly Hills: every little aspect you learn about it appears, to one extent or another, to be the direct result of the unique dynamic at play in this city of film legends, supermodels, tech entrepreneurs, reality TV stars and the well-heeled visitors who discuss business deals over bottles of $300 champagne. It's a place whose charms go beyond big brands and fat-free soya lattes, where the prestige of old money lives down the road from your 21-year-old YouTube millionaire and an art gallery gives exposure to 19th-century masters, who somehow fell through the cracks of fame that provide such vital interconnection and meaning throughout the city – no wonder the inclusion of their works in an esteemed space is considered a novel idea.
And this is also why I don't tire of exploring Beverly Hills' cultural venues and iconic, palm tree-lined boulevards, for when there is no more shopping to be done and you were seen dining at the latest 'place to be', there can be no greater pleasure than wallowing in decades of local legend and tickling a celebrity secret or two out of a local: just remember everyone knows everyone else, somehow.
Steffen's journey to Beverly Hills was courtesy of the Beverly Hills Conference & Visitors Bureau. Visit www.lovebeverlyhills.com for more.
To indulge in an excellent lunch in between cultural endeavours, take a seat at Gilles Epié's restaurant at The Montage hotel.
Photography courtesy of Gallery 19C, Virgina Robinson Estate and Gardens and by Steffen Michels