To celebrate the first fully live NYC Pride since the pandemic started, we collaborated with The Langham, New York, Fifth Avenue to co-host a luxury, post-parade soirée – entitled Unapologetically Pink – on the illustrious hotel's 11th-floor terrace.
It is no secret that we adore New York City.
The atmosphere on the streets this NYC Pride this year was electric. It goes to show just how powerful and amazing the LGBTQ+ community is here. It is after all the birthplace of the movement when the Stonewall riots happened 53 years ago. Being vocal about human rights for the community – for any marginalised community – has an important place in society here. And this seems more poignant today than ever.
As long-time friends, OutThere and The Langham came together to throw a party to celebrate the return of in-person NYC Pride events. For The Langham, New York, Fifth Avenue, it is a first – their inaugural NYC Pride event. So we are even more proud to have collaborated. This year's NYC Pride theme is "Unapologetically Us" and so we thought it would be a great theme to be "Unapologetically Pink", taking in The Langham's theme colours, to show our Pride. The luxury hotel had after all been supporters of us since we first 'came out' ten years and a pandemic ago, so this was the perfect thank you to them for being an OutThere ally and a staunch supporter of our community. Not to mention, getting us rather spoilt and accustomed to unequivocal luxury, whenever we come to stay here in NYC.
A special thank you to our presenting sponsor Scott Dunn, purveyors of exceptional travel – a global tour operator with offices in London, San Diego and Singapore and big supporters of the LGBTQ+ community. Thank you XO Aviation for the generous private-jet flight credit as a giveaway. Thank you to Ai Fiori for the delicious food and also our Unapologetically Pink drink sponsors, the gorgeous Maison Marcel Rose, Spirited Hive Honey-Infused Cocktails and Sorel Hibiscus Liqueur.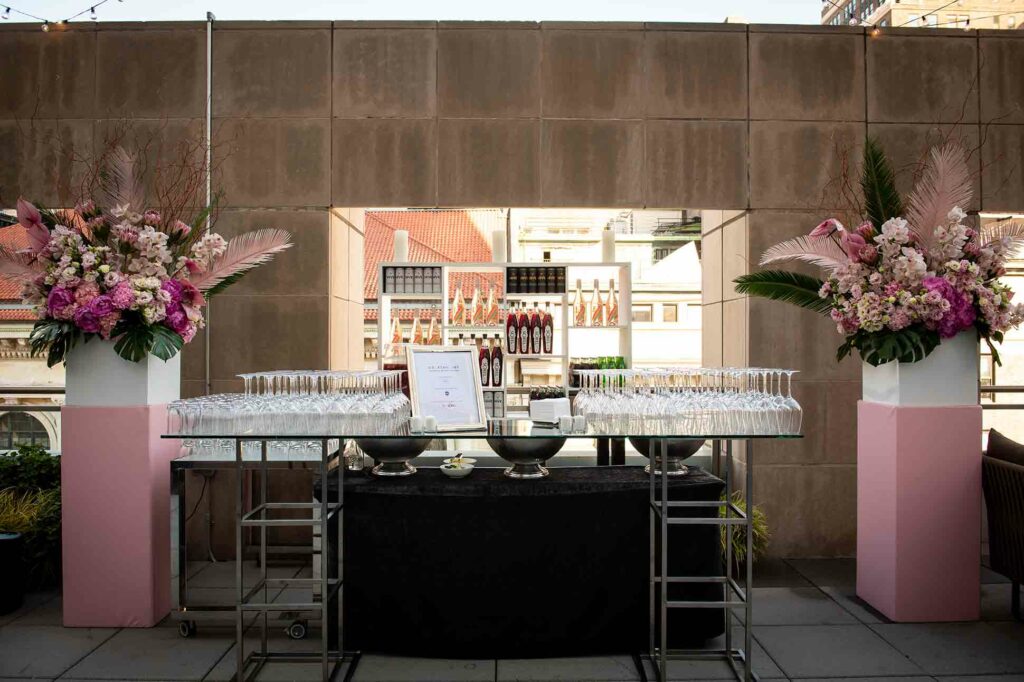 Photography by Gabi Porter