In our first post of this series of stories in partnership with PROUD Experiences (the global event where travel experts, hotels, destinations and experiences come together to network and exchange LGBTQIA+ travel know-how and create significant value for LGBTQIA+ travellers), we discuss the importance of celebrating guests for who they are and how they choose to identify. We dive into what PROUD brand Belmond, which attends the event each year, is doing to celebrate – and elevate the experience – for their LGBTQIA+ customers.
As Pride Month reaches its peak, our travel world is awash with rainbows and messages of support for the LGBTQIA+ community. But Pride is more than just a technicolour bandwagon and a cause-related calendar event.
The expert speakers at PROUD Experiences say a lot to inform the travel brands attending of how to work with and court LGBTQIA+ travellers like us. And generally, they all narrow it down to one message: that true community allies make LGBTQIA+ engagement a year-round thing – not just in June – and part of an ongoing commitment to greater diversity and inclusion. That's how you authentically engage the community.
It is something that Belmond – the luxury hospitality company with unique experiential hotels, trains, cruises and safaris across the world – has strived to do. Belmond has been attending PROUD Experiences from when it first began and will do so again in November this year. As part of their pioneering brand ethos, Belmond saw a need (and an opportunity) to truly engage with the community. They noted that they were already welcoming a great number of LGBTQIA+ guests to their experiences worldwide and they want to ensure that every single one has their individual needs met. Beyond equality and diversity, Belmond wants to go above and beyond to deliver inclusive service, products and brand values.
Belmond is the world's first hospitality brand that has a dedicated LGBTQ+ Global Sales Director. Elio Lopez is based in New York City and his job is to strategise – market, promote and ensure compliance – so that Belmond becomes the leading brand of choice for the segment. It has certainly sent a big message out to the industry.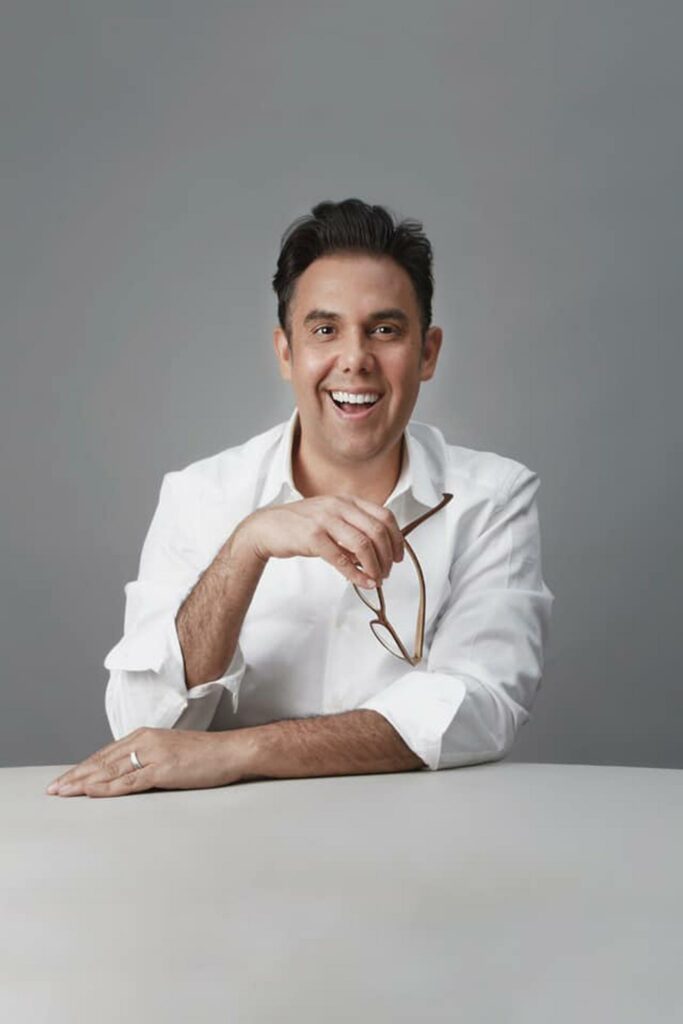 "Being a luxury travel brand for the LGBTQIA+ community means being able to welcome, include and celebrate everyone, no matter who they are. As a gay man, I'm honoured to hold this role. Beyond creating safe, memorable vacations for my own community, I can help our properties and experiences personalise each holiday for our LGBTQIA+ guests. I feel that personalisation is the true essence of luxury. As a gay person, I want my travel provider to treat me not just equally to others, but to ensure that I am acknowledged for who I am. I want to feel that I'm thoroughly and truly welcome. More than just being safe and comfortable, I want to be celebrated," says Elio.
It's not just about 'guests on property' for Belmond. The brand is working to make sure that LGBTQIA+ travellers are represented in the its actions, every day.
"We feel that it is so important for OutThere travellers to feel like their custom is appreciated. That's why we work hard to ensure that our staff understand the need to make our LGBTQIA+ guests feel special. This way we can celebrate together. Training is very important to us, at all levels. Everyone that is involved in the guest experience has to understand the concerns of the community," adds Elio. "We're also firm believers that we need to celebrate our LGBTQIA+ guests from the moment they book with us, whether directly or with a travel advisor. That way, we can ensure that all preferences are being met. Whether you're travelling with a same-gender partner, or as a gay parent, we apply the utmost sensitivity: from using the right pronouns, to ensuring that you never have to deal with an awkward situation or feel the need to have to 'come out' all over again on vacation."
Belmond has also created an advisory board, dedicated to the LGBTQIA+ traveller, made out of representatives from the travel trade and media. We're proud here at OutThere to be a founding member of this landmark board. Collectively, we provide Belmond with advice on how they can improve their LGBTQIA+ activities both internally and externally. The board gets together almost every year so that Belmond can constantly refine its actions to improve the way they work, understanding that ongoing development is crucial.
While Elio's focus is ensuring that guests feel celebrated from the moment they book, we note that the inclusive Belmond experience starts before that even happens. They have for a number of years created content and developed products specifically with the community in mind.
In November this year, just before the next PROUD Experiences, Belmond is putting on an LGBTQIA+ exclusive departure on the magical Venice Simplon Orient Express, starting the revelry at the Belmond Cipriani in Venice, before heading on a fabulous journey on the luxury train to Paris.
"I adore the Venice Simplon Orient Express," says Elio. "It is the king of trains and train of kings, or queens! For me it is time-travelling to a golden era of travel, offering up fabulous food, history and fashion. Each time I'm on that train, I enjoy just looking out the window as the landscape whizzes by like a moving postcard, that evolves into a movie … where it's as if I am the main character."
Another of Belmond's LGBTQIA+ welcoming experiences includes one of our favourites in their portfolio of properties, the Belmond Maroma in Mexico, which recently held an LGBTQIA+ families week. Other tried and tested OutThere journeys with Belmond include their hotel in queer-friendly Cape Town, the Belmond Mount Nelson and the Belmond La Residencia in Mallorca. We can't wait to head out on safari with them to Botswana either, particularly as the country – since 2019 – has made enormous strides forward for the rights of its LGBTQIA+ citizens.
---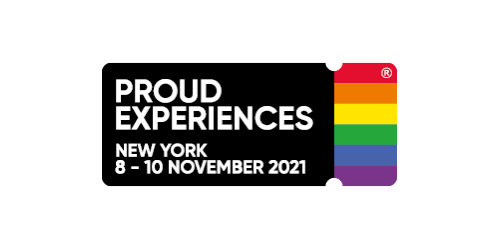 This article is in partnership with PROUD Experiences. PROUD Experiences is back this year, bigger and better than ever before. It'll take place once again in New York City, this November.
---