Wannabe wine-buff Zack Cahill embarks on a voyage of discovery through South Africa's glorious winelands and finds that passion and love are crucial to the blend.
The first thing to understand is this: I have maximum wine suggestibility. I love wine, but I am essentially incapable of picking out individual flavours. So, if I have a mouthful and you tell me I should be getting 'a fruity bouquet' or 'strong overtones of petrol, artichoke and just a hint of regret', I will give it a swish round the gums, do my best thinking face, then nod in sage agreement.
The second thing is, I cannot retain wine information. I've tried. I've done the tasting sessions and the courses, I've taken extensive notes from well-informed friends. I even got hammered with Oz Clarke once. Nothing sticks. I remain an enthusiastic wine dunce.
But, boy, do I love it. I love the fancy fuss of it – scanning the long, arcane list with the tongue-twisting names and marvelling at the mad prices at the bottom before picking the second bottle from the top. I love the ceremony of it too; the waiter presenting the bottle like a prize haddock, pouring you the inch, standing silent as you sip, stare at the ceiling and then give him the inevitable nod. (Has anyone ever actually sent a bottle back at this point? Have you? Do you know anyone who has? I literally can't imagine it. It could taste like jockstrap sweat and bleach and I'd still say "yes, that's fine, thank you".)
This is make or break then. The South African winelands. Vino Valhalla. If I don't come back a wiser wine lover, I may as well stick to Blue Nun.
Brookdale Estate, at the foot of the Du Toitskloof Pass in Paarl, in the Western Cape province, is a relatively new kid on the block. That said, the house dates from 1765, but was totally rebuilt in modern Cape style – a vast entrance hall with vestibules off a sweeping staircase. Tim, the owner, is a big rosy-cheeked man brimming over with enthusiasm and pride in the place and its people.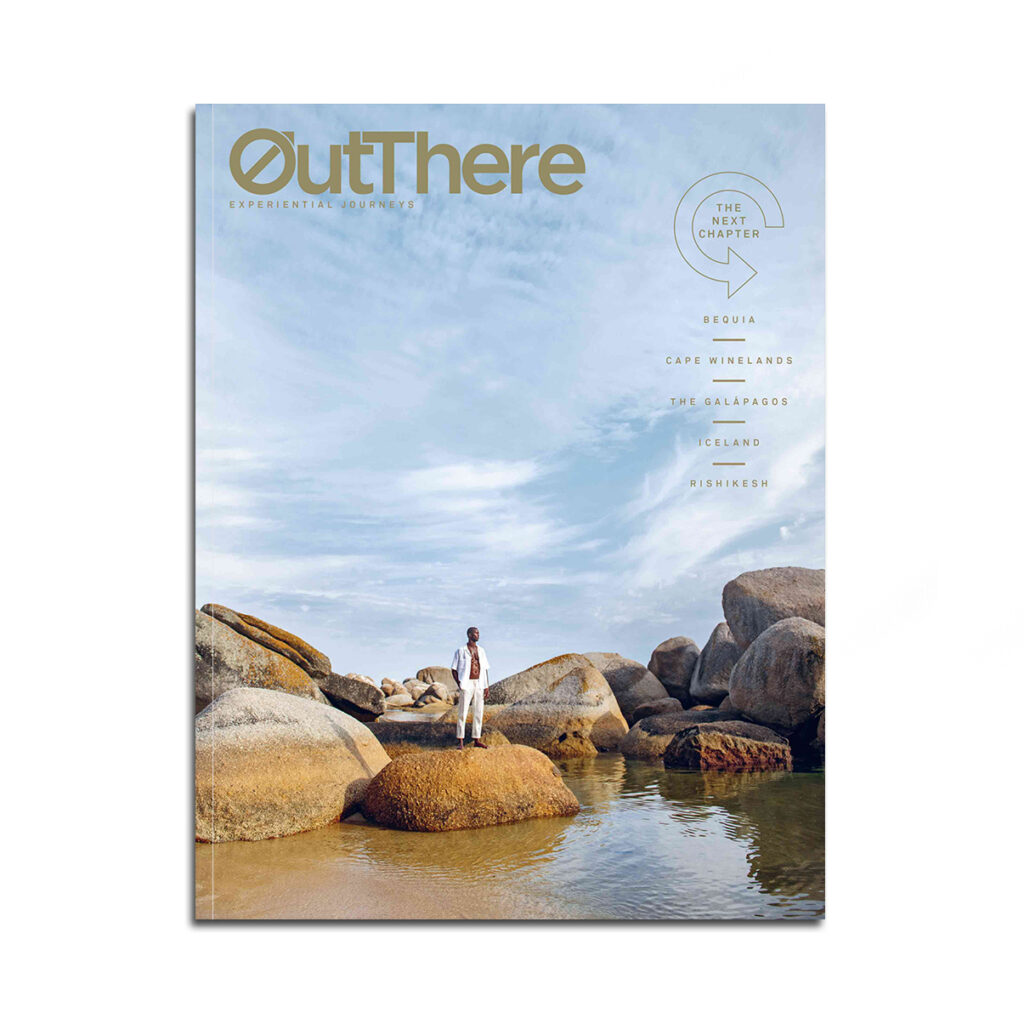 "It's not a hotel," he says. "We want you to take the house as a whole. You'll never be here with strangers. Go anywhere you like. Grab a bottle of wine and sit somewhere with a book. The place is yours."
Tim has basically just described my dream life. It's a good start.
"We focus on wine, not tourism then wine as an afterthought," he goes on. "Basically, I bought a cellar with a house attached."
In a saturated market that in many ways has calcified into a tick-box standardised experience, his approach is a smart way to set yourself apart.
"You could stay in nice hotels in Cape Town or Paarl, but there'll be people around all the time. You could get a chalet on a vineyard and thousands of people pass by. This is totally private, apart from the people working the farm."
So, we've got the venue. My education begins with a tour of the estate.
"Bad soil makes good wine," says Tim.
The point of a grape is to be eaten by a bird. So, natural selection makes the grape as tasty and full of sugar as possible. More fertile soil makes for lots of grapes. Less fertile soil means fewer grapes, so they taste better to compensate.
"It's all about flirting with the birds," says Tim.
This is exactly the kind of tidbit I want. Concise, easily remembered, reproducible at parties for the purposes of sounding cleverer than you are.
"Jane Austen referenced South African wine in Sense and Sensibility. It was Napoleon's favourite. But it got a name for being cheap bottom-shelf stuff and is only now getting away from that reputation."
I've arrived at a busy time for Brookdale – 10 tonnes of Shiraz grapes are being harvested before the sugar levels rise with the heat. I'm given an alarming but nicely vague warning about snakes before we tour the grounds.
"In a saturated market that in many ways has calcified into a tick-box standardised experience, his approach is a smart way to set yourself apart."
High on the hill overlooking the rolling vineyards, there's a burnt tree the staff turned into a chair for Tim. There's a bluegum tree with a peacock singing away on top and an oak tree they rescued from another tree trying to strangle it. Nature is a slow-motion war. You learn that in places like this. It looks calm and serene, but the truth is all these trees and plants and flowers are trying desperately to murder each other.
"I'm a city girl, but I can still break a stick with my leg," says Kiara Scott, Brookdale's winemaker. At just 27, she's young for a vintner and has the air of a future superstar.
"I grew up in a community where alcohol was abused. Instead of staying away from it, like I was told, I decided to learn about it. Lack of knowledge leads to your downfall."
This philosophy led her to study at Elsenburg Agricultural Training Institute and then participate in the Cape Winemakers Guild Protégé Programme, which supports social development in South Africa through education.
Kiara pours some wine and displays a knack for summing it up in a pithy, throwaway line. She describes Brookdale's own Cinsault as 'like a pretty girl on a summer's day'.
Kiara suggests a game. She places three unlabelled bottles of single-grape wine on the table. I am to make my own blend.
There's a Syrah, recognisably spicy (you could blindfold me and I could tell you straight away it's Syrah), a full-bodied Grenache and a fruity Mourvèdre.