Up in the hills overlooking Ao Yon Bay near the Southeastern-most tip of Phuket is V Villas Phuket, a gamechanger for private, boutique luxury on the island. It's an intimate, all-villa property with a unique, contemporary sense of escapism and a heady dose of fun. We adored it.
From the elegant, open-air rooftop bar of the aptly named Akoya Star Lounge – sipping on inventive cocktails and bopping along to a DJ playing some chill-out beats – we watched the sky change colours as a hypnotising sunset presented itself like a symphony over the Andaman sea. Dinner at Yon Ocean House was equally as fantastic, not just because of the haute cuisine here (where they also serve breakfast) but because of the love and thinking that has clearly gone into the grand space – particularly the furniture, lighting and art. No stone has been left unturned, and it seems no expense spared to create this beautiful new-concept resort in Phuket that is the talk of the island.
An intimate, all-villa property (there are just 19 villas to choose from) the magic continues in the suite. We had the pleasure of staying in a 'One-bedroom Sea View Villa' rising up some 40-metres from the sea over Ao Yon Bay below. The 180sqm / 1937 sq ft space offers unparalleled privacy and escapism, complete with jaw-dropping ocean views and a 3 x 9m / 10 x 30 ft infinity pool. Floating breakfasts are indeed a thing at V Villas Phuket.
A separate terrace, generous living area, effortlessly comfortable bedroom, huge bathroom and walk-in wardrobe complete what seems to be an immaculate open-plan space, thanks to a clever layout and plenty of glass walls. The décor in the suite is contemporary and minimalism thrives, while colourful, eye-catching Dior-fashion-photography lines the walls, a personal touch from the property's owner who is a big fan Dior. We enjoyed a thoughtful welcome amenity; high-tea arriving in a miniature, V Villas branded steam-liner-trunk, filled with European-inspired savoury and sweet treats.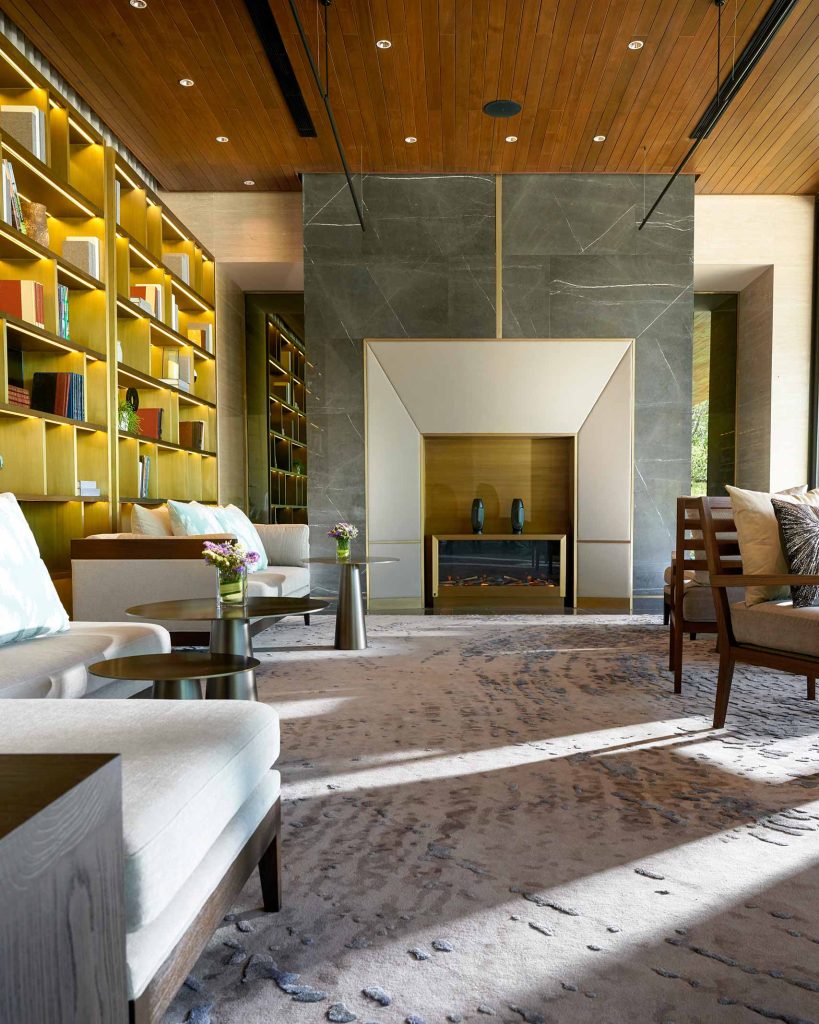 | | | |
| --- | --- | --- |
| Perfect for | Fly into | Right on time |
| The Escapist | HKT | GMT +7 |
While you're Out There
While not around the corner, the island of Koh Sirey (which looks as though it were part of Phuket, but is in fact a separate island, with a thin strip of water separating the two), is within easy day trip distance. There's a pretty hilltop temple here, Wat Koh Sirey, and you can even visit one of the last villages belonging to Thailand's 'sea gypsy' communities, Chao Lay. It goes without saying that travellers should not be intrusive, and respect the locals' wishes not to be photographed.
Other villas have a hill view, but while they don't have the quintessential vista of the ocean, they do have their own, charming jungle-like ambience. For groups of friends here to reconnect and zone out together, there are also exquisite three- and four-bedroom villas. In all accommodation, a personal butler is always on call or text via Line or WhatsApp.
There is also a communal infinity pool, itself sublime. With privacy being the in-thing at V Villas Phuket, most guests stay confined to their villas, so if you want to do some laps or just wade away in the sun, you'll more than likely have it to yourself. Alongside, a series of steps descend to a pleasant local beach, where the hotel can arrange for its own long-tail boat to take you to a deserted cove for a picnic, or to do some snorkelling. Other activities include wellness: the V Villas Spa can organise some mind, body and soul-realigning treatments that harness the healing energies of nature, light and Andaman pearl powder.
In an era of big-brand, all-out luxury, properties like V Villas Phuket goes the distance to show that small and boutique can still be mighty. It's the sort of place that we'd want to keep to ourselves, but then we wouldn't be doing our jobs very well, would we?
Photography V Villas Phuket – MGallery Collection