Thailand is one of – if not the most – cutting-edge South East Asian nation when it comes to fashion and style. To understand what the future has in-store for the industry, we listen in to a conversation between two authorities of the Thai fashion scene: Wisharawish Akarasantisook and Ston Tantraporn.
W: I love being Thai and in fashion. There is a passion here for style. I think Thai people are early adopters, they love something new all the time, which sets them up as the perfect consumers of fashion. Don't you think?
S: I agree. But I do think that Thai people are really influenced by the West and until recently have actually struggled to define their own style. There was a tendency for designers to go for the shorthand Thai cliches like silk and traditional Thai fabric design. But designers now have started to think about the specific needs of the Thai consumer. It's actually quite hard to define Thai style. It's a fusion of a lot of different influences.
W: Thai fashion is very much like Thai food, we love to mix everything up. But I think that we are also influenced by other Asian countries – first Japan and now Korea, a J and K-pop phenomenon; and this runs through the generations from young to old – from hairstyles to accessories. So yes, it's actually quite hard to say what Thai style actually is. But you know it when you see it.
S: I think Thailand needs to take the fashion industry more seriously. When you look at Paris, Milan, New York, Tokyo or London fashion is not seen as something frivolous, it's serious business. It creates a huge income, employs large numbers of people and it therefore plays an important part in the economy. I want young Thais to see fashion as a real chance to contribute to the growth of their country. And also to understand that this it offers them a fantastic opportunity personally. You can be successful and famous but you need to be prepared to work hard for it, to study hard and really get under the skin of the business.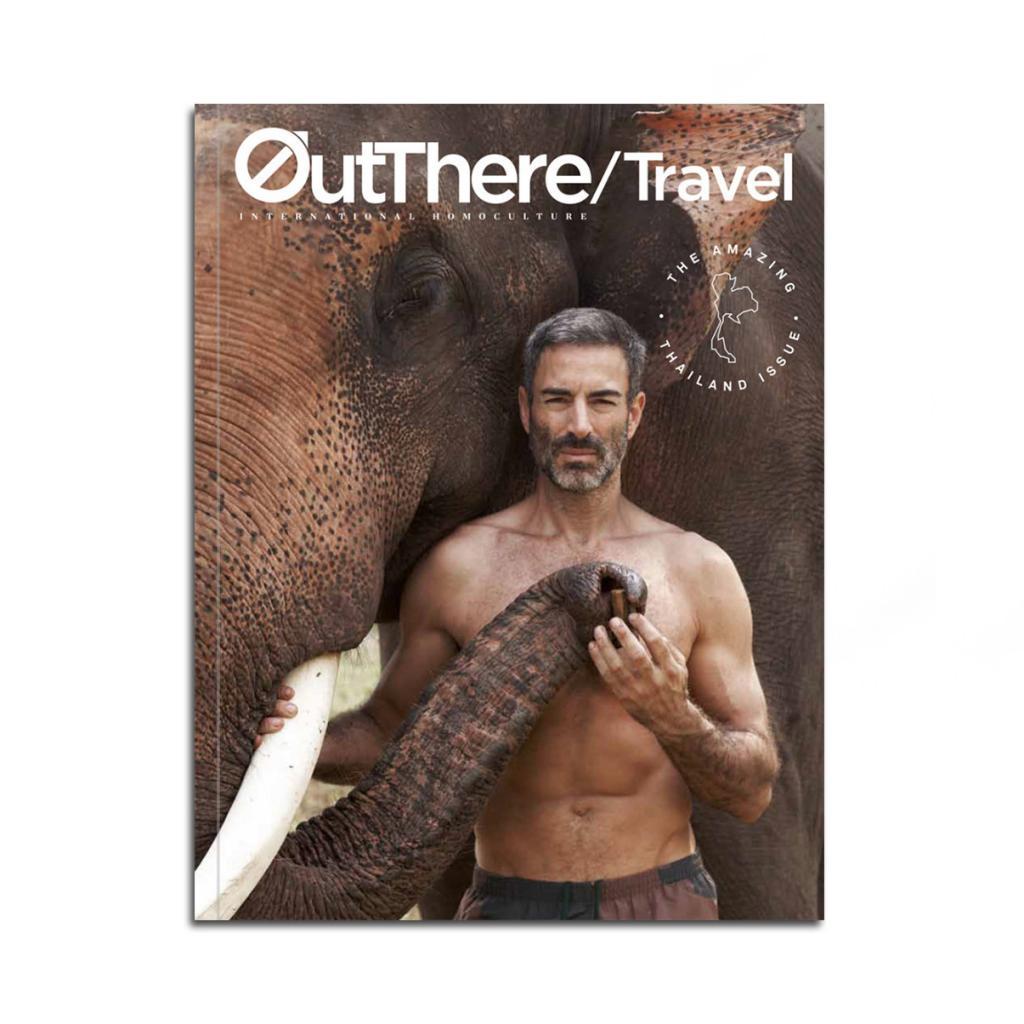 W: I think we are also at an interesting point because over the past 10 or 15 years so many more young Thai people have had the opportunity to study and work abroad – including you and me – that gives us a different perspective and we bring that back to Thailand and are applying the things we learned. This global outlook is vital.
S: So, being back in Thailand, do you find it hard to sell Thai Fashion to Thai people?
W: Absolutely, it's tough. Firstly we have to compete with powerful international brands with their Western cache and massive marketing budgets. But there is a growing and discerning market that actively seeks out smaller, local designers' work to find something unique. And the designers are responding, in some cases quite literally, from the street up. S: And street fashion is very strong in Thailand. Over the past 10-15 years, I've noticed a big change. Bangkok has become much more like New York in that people are free to express themselves through what they wear and no judgment is made. This gives people an enormous sense of freedom and opens the floodgates for individuality and creativity.
W: I think this has a lot to do with social media. Facebook and Instagram are amazingly popular here and have become a huge marketing tool for the fashion industry and a great cost-effective way for smaller Thai brands to make their mark in the world at large.
S: Absolutely, but there's also a real appetite for men's fashion magazines. When we launched L'Officiel Homme in 2012, the response was overwhelming. We sold out in just six days! That alone shows that there is a real interest in men's fashion here. This has had a noticeable positive effect. Thai men are now much more aware of how they dress and how they present themselves. I also think that Thai menswear brands should be aware of how important the gay market is here. I'm not saying they should create specific collections, but more from a marketing standpoint, they should definitely be aware that there the gay population is very big and is an important factor in the success of any new labels.
W: But I still think that there are gaps for more local menswear brands to exploit. It's a very exciting time to be a designer. A time of opportunity. I think that Thai consumers have very specific needs that aren't necessarily being met by international brands. For example, the body shapes of Thai and Asian men are different to their western counterparts. We also have to deal with the extremes of the Thai climate. The successful designers here are the ones who have an understanding of the practicalities. And this local knowledge gives us an edge over the 'one-size-fits-all' European or American mega brands.
"I think this starts with the education system. Fashion education in Thailand is very much focused on womenswear, but the two things rely on very different skill sets. Great menswear designers understand the structure of men's clothes."
Wisharawish Akarasantisook and Ston Tantraporn
S: I think more Thai designers are starting to look for inspiration among Thai and Asian men. This way, we will define what Thai menswear is, not just the look, but the inherent DNA of the clothes and the ideas and thinking that goes into making them.
W: I think this starts with the education system. Fashion education in Thailand is very much focused on womenswear, but the two things rely on very different skill sets. Great menswear designers understand the structure of men's clothes.
S: I noticed that in last year's Contemporary Fashion Contest, only two out of twelve contestants designed menswear.
W: Yes, that's true, but this year is the first year that half of the finalists are doing menswear. And I'm pleased to say the standard is high. A testament to all the things we were just discussing. Now is a great time for Thai designers to pick-up on menswear. Brands like Greyhound, which are pretty well established are doing simple, chic and wearable clothes that always have interesting design twists. The new label, Painkiller incorporates some really fun illustrated prints in their designs, I like them because they have a real personality and a sense of fun.
S: I loved their fisherman's pants from a couple of collections ago. They were really fun but also had a sense of Thai heritage which was really nice to see. I also like the swimwear brand Timo. The creator of the brand was frustrated that he couldn't find a nice pair of swim shorts in a style he would wear, so he decided to make them himself. They sold really well and Timo is now available internationally.
W: And of course there is 4X4 MEN, who have a distinct, but wearable style that is very popular with young professionals right now. But I think there is a real demand for more accessories brands. An important thing for Thai brands is that the pricing for foreign travelers is fantastic, you can buy a whole new wardrobe for a fraction of the price at home and the quality is great. We have a strong tradition in manufacturing in Thailand, we are a nation of craftsmen in particular when it comes to textiles. Each province has its own local technique that they specialize in, be that silk production or hand-painted fabrics and that makes it very exciting as a designer. I am currently involved in a project that uses government money to connect these small local producers with very unique skills to the fashion industry to reach new markets – but in a contemporary way.
S: That is very important. We need to support our traditional manufacturers and craftsmen to ensure that they survive for future generations. They are a vital part of Thailand's heritage and I'm glad to see our government not only appreciates that but is putting money into supporting them. At the end of the day, this will only go towards positioning Thailand as the amazing country it is on the world fashion map. And you know it's fashion that really runs the world.
Ston Tantraporn, is Fashion Director at L'Officiel Thailand. Wisharawish Akarasantisook is a Thai fashion designer and winner of the internationally acclaimed Mango Fashion Awards.
www.wisharawish.com | @stoneditor
Photography courtesy of Wisharawish Akarasantisook and Ston Tantraporn
Wisharawish Akarasantisook and Ston Tantraporn