Kenrick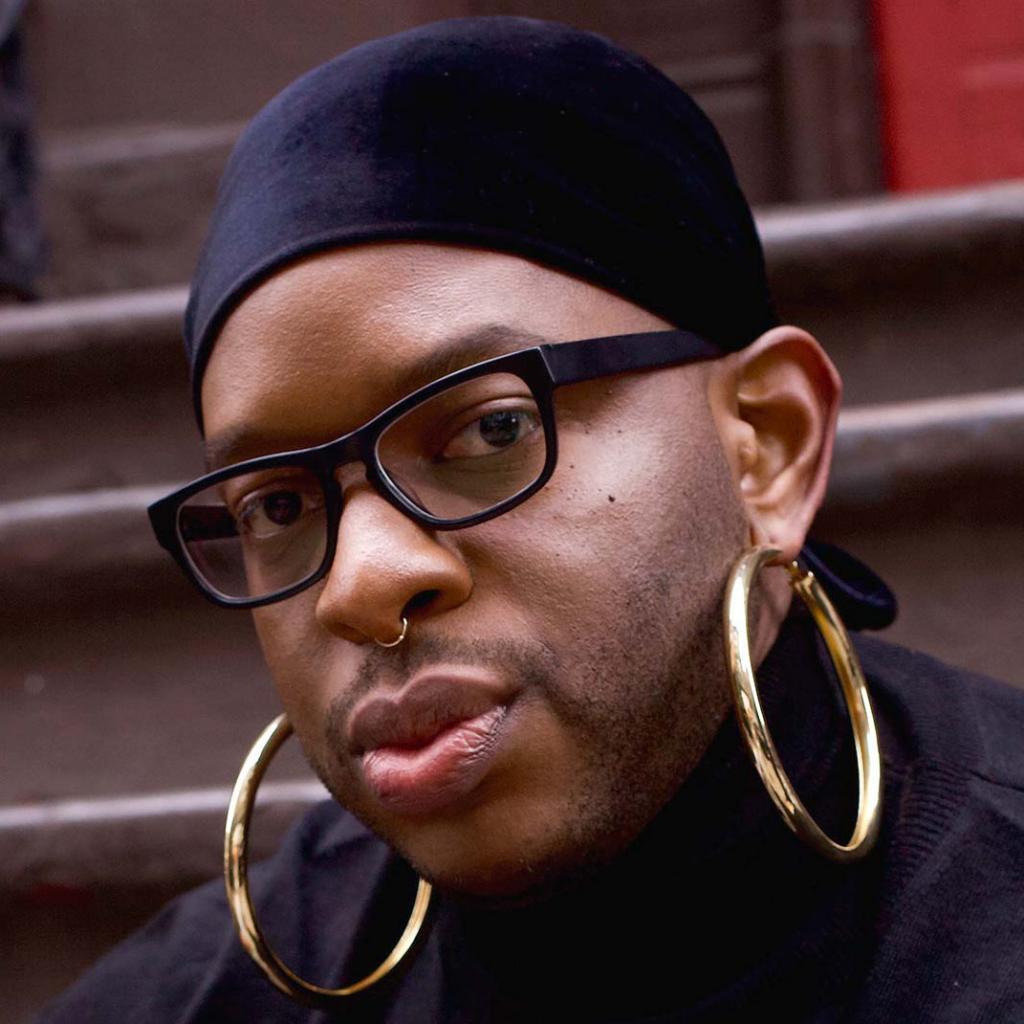 "I'm OK with any pronoun," Kenrick tells me when I ask which one he prefers. "He/She/They, I am all of those things. We're all one, and I believe that each of us embodies feminine and masculine qualities."
"Claiming not just one part of the LGBTQ+ community – but all of it – is such a powerful thing. My goal is to help us realise our shared humanity, so we can work together as a team."
She believes if one of us moves forward, then we should all move forward. "There are so many divisions in our community, and I want us to take better care of each other."
We've all heard people saying that NYC saved them in some way, but for Kenrick, this was not a metaphor. Back home in the Bahamas, being gay carried with it a very real threat of persecution and Kenrick still bears the scars. In 2012, fearing to return, he sought political asylum in the US. They were beginning to lose hope after an organisation in Washington, D.C. refused their case, when an organisation in NYC took them on pro-bono. Though the process was emotionally taxing, they were granted asylum in a matter of months. Sadly not everyone is so lucky, but their NYC team were on it.
"I never ever thought I'd be living in NYC," Kenrick admitted. "I was studying in Florida when this random gay student comes up to me and tells me that I should go to New York, because they thought I'd find myself there."
At the time, I thought he was absolutely crazy, but now I wish I knew how to contact him. I want to tell him that I did move to NYC and he was right – I did find myself!"
Kenrick became successful at whatever she did. Being able to explore her passion safely drew success towards her. She wrote a short film called GEMA, and in February 2018 it was picked up by HBO. It's now available on their platforms. MJ Rodriguez (breakout star of FX's Pose) and Ari Blinder stars in this film. It's about a woman who doesn't fit gender norms; and what that looks like behind closed doors. In 2017 Kenrick was voted one of Independent Magazine's 10 Filmmakers to Watch, and it's an accolade that's well deserved.
Richard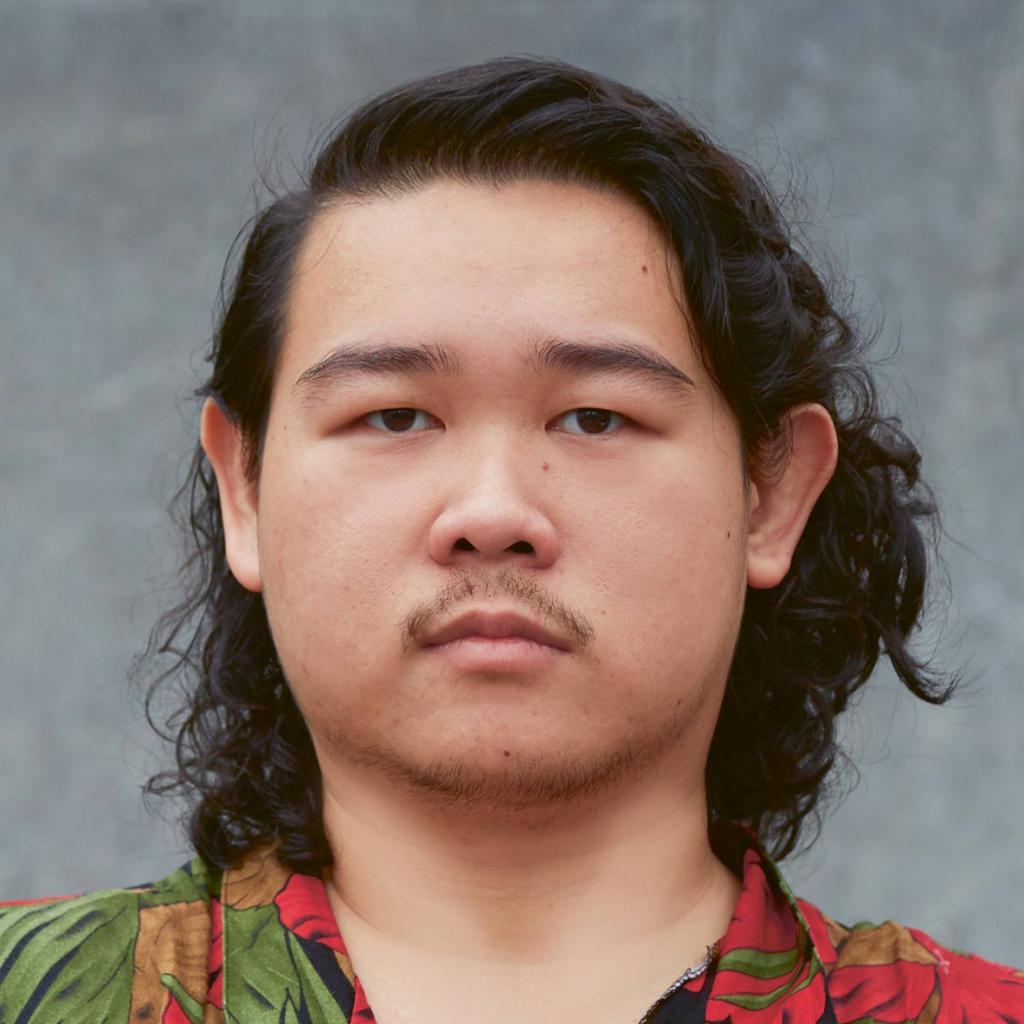 It's 10.30pm. It's been a long and emotionally charged day and I'm in need of a drink. Thankfully, I have arranged to head out to Bubble_T, a queer Asian-centric party in Brooklyn, with Richard.
We take the M train two stops, then transfer to the B at B'way-Lafayette. We are just seven stops from a much-needed vodka soda. Originally from Indonesia, Richard Munaba is an artist and designer specialising in new media. I ask him why NYC. He responds with the most iconic of answers:
"Because everyone and their sisters who doing anything remotely creative and in NYC."
Which really gets me thinking that New York is what it is because of everyone who moves here – the wannabe artists, the money-focused Wall Street daddies, the power lesbians, the drag performers. We might not always notice it, but our community is bigger than we believe it to be.
Richard tells me that finding his 'family away from home wasn't easy, but when he did, he knew that he was home'.
"Being a part of an art exhibition in a sex dungeon, to working together on a mini documentary series telling the history of queer Asians in America, to helping out with pop-up food projects to raise money to send trans peers to an Asian conference in California – this is what NYC is all about," he says.
Walking into the club, the colours are bright, but the people are brighter. I can feel the music through my feet to my fingertips. Fabulous Asian queens fearlessly strut their stuff on the dance floor, a couple of babes stand by the bar deep in conversation about which tattoo artist is best. Richard is in Chinese-opera-inspired makeup and has all eyes on him. After he's received an overwhelming number of compliments, I slam my drink and grab his hand. The dance floor is calling us. I have to let my own hair down. Tonight, this is exactly where I am meant to be.
And so to me
The next morning, bleary eyed, I check the news on my phone. There are reports of 8,000 LGBT people being rounded up in São Paulo, Brazil. A 'proud homophobe' has won the presidential election there. And in my own country, trans* rights have taken another blow from the current administration. I feel compelled to write. I realise two things have happened to me today. First, I would be lost without NYC. Well, we all would. Secondly, the fire in my eyes got brighter and my will to fight has gotten stronger. I didn't realise how privileged I am as a Latino gay, non-conforming 21-year-old. I have two options: sit back and enjoy my privilege or strive to continue to make a change. And I refuse to sit back.
My words, my body and my clothes are my weapons and I will use them. I will walk with pride in my dress and heels on the streets of New York, my shoulders back, head held high. This is my birthright. This is what my queer ancestors fought for and it is up to me to carry on their legacy of pride and be myself whatever comes my way. In doing so, I will, I hope, make things easier for subsequent queer kids to do the same. #neverforget
Kaiden Ford's first book of poems, I Am Not She But He, is available on his Instagram.
Photography courtesy of Josh Cadogan, Moses Moreno and Martin Perry