Internationally acclaimed, out, gay Filipino actor Jake Macapagal shares thoughts on his life and why he chose to return to Manila.
Like a fine wine, Romano "Jake" Macapagal has reached his prime with maturity. He was recently nominated for a BAFTA (British Academy of Film and Theatre Arts) award for his role in the British-Filipino film, Metro Manila and has been working on a play in Shanghai with acclaimed director Raya Martin. Not that he is any stranger to success having starred in Miss Saigon, on an international stage. And to top that all off, at 50, he is quite the looker.
Jake is one of those people who doesn't fight ageing. The more time he spends with himself, he tells me, the more comfortable he is with the idea of getting older. After helping Metro Manila firmly place the Philippines on the map in the contemporary world of filmmaking and dramatic Arts, his star continues to rise – bagging global representation via an American agent who sees him going in the direction of Hollywood action movies – but as the protagonist, rather than the usual, typecast villain or gang member role that Asian actors seem to land.
Jake's focus is to be a different kind of action star – someone more mature, who can also handle drama. He's working on the new series for a show for HBO Asia, Halfworlds – they're introducing a Filipino character into the show about Indonesian folklore. In this all-Asian production, he is sidestepping his casting strategy in the West to play a tobacco-smoking kingpin named Krapey, who lives in a citadel. But he's far from contradicting himself and tells me that while the role is that of an antagonist, it doesn't mean that the character's all bad – I guess your entire situation stems from your circumstances.
I think it's a great step that a role inspired by a Filipino legend can penetrate regional entertainment, but there is still a long way to go where more diverse Asian portrayals in Hollywood are concerned. And this movement is gaining momentum – the whole Asian backlash after the 'Oscars so white' debacle went to show that while there is much white-washing in Hollywood as far as Afro-Caribbean actors are concerned, Asians are completely under- or even misrepresented on the big screen. Jake couldn't agree more. He recently auditioned for a role in JJ Abrams's God Particle, specifically written for someone Asian. He was confident that he stood a good chance of getting it, as there aren't many comparable actors – but even if he didn't, he was excited that the role would go to someone Asian. Two weeks later his agent rang and said that actually, Caucasian, German star, Daniel Brühl got the role.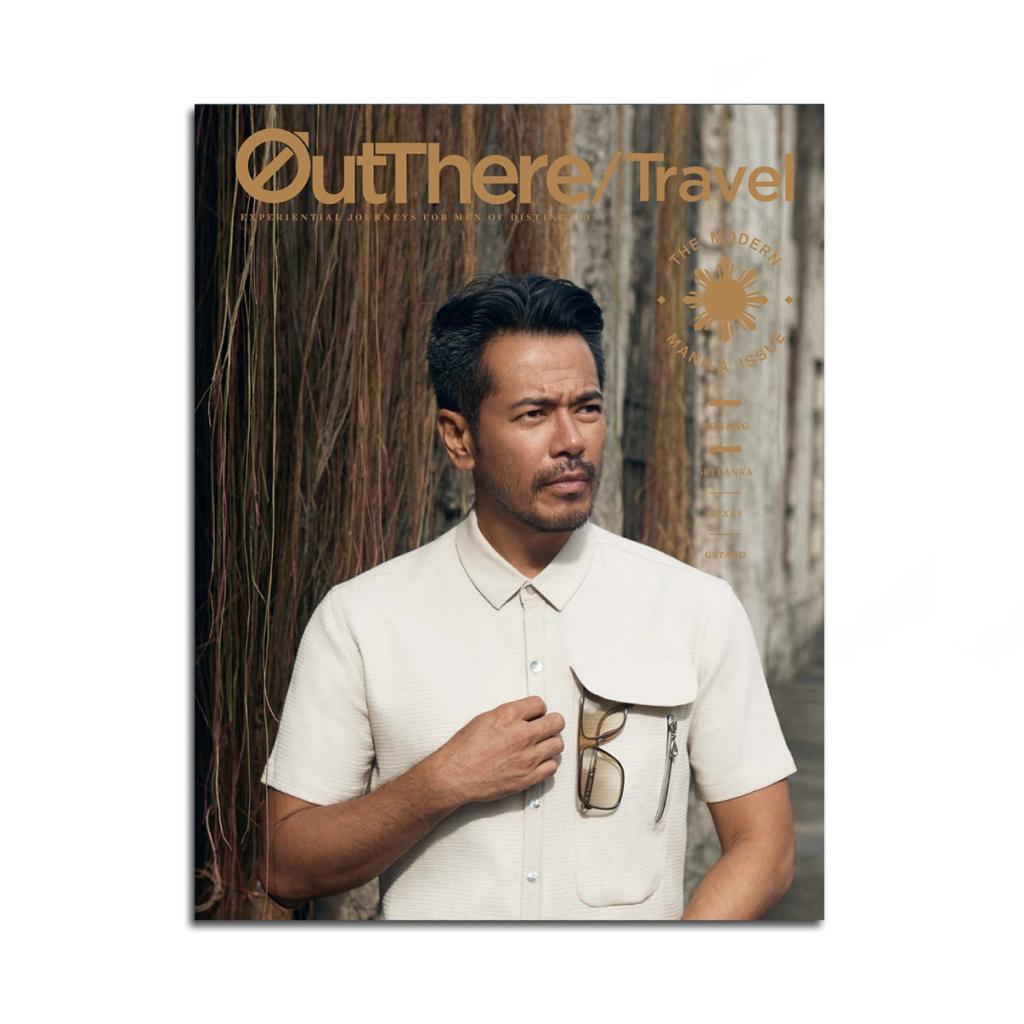 Whilst this irks me, I understand the commerciality. It makes sense for producers to go with someone more universally accepted; Hollywood seldom pushes boundaries, it's all about profitability. Jake doesn't agree – from personal experience, he has found that the more diverse a cast, the more money the production generates, because the movie, or TV series, travels further. He says this more to correct me – Jake is not a bitter person, not one bit. He doesn't point fingers or treat this as some kind of advocacy he promotes on Twitter, he just gets on with the work – accepting that it is what it is and that their prerogative is their prerogative.
Despite his Hollywood acclaim and sight-setting, Jake resides in Manila by choice – not something many of his contemporaries understand. This wasn't always the case. In his mid-twenties, he found himself in Germany – a past life in musical theatre – the other Filipino acting staple. The rip-roaring success of Miss Saigon and the rise of Filipina superstar Lea Salonga called many Pinoy actors, known for their on-point singing skills, to large European and American cities. Jake made tracks towards the West as he desired not to be so insular. On the road, he met big personalities from different cultures and backgrounds – and with them, being gay wasn't an issue. Growing up, Jake had girlfriends – all part of finding himself. As a young person in Manila, he wasn't comfortable in his own skin. He was a teenager with angst and plenty of testosterone. He felt that he had to identify with something – with society – and particularly in show business. Back then, he couldn't put his finger on what that was. But he soon found it on the road.
He scored a permanent residency in Germany, but yet he decided to come home. I question this, as do so many Filipinos who covet living and working elsewhere. He tells me that if he was younger, he would definitely be experiencing life's adventures abroad, but he feels now that he wants to be settled. It's the done thing for people to pry into personal lives here, but despite this, Jake feels that he could never be lonely in Manila and that there is plenty of inspiration to be sought here – plus if you want Broadway, you don't have to leave the city, you just have to look online. Furthermore, certain values that he holds dear still exist here – unlike the West, if you trip in the street, people will check to see if you're OK – and when he hits his twilight years, he feels that he'll be looked after. He puts it like this, "When the whole "barangay" (village) knows that you're ailing, and your younger "pamangkins" (family, nieces and nephews) are around to look after you, you feel loved."
While proudly gay, Jake isn't someone that's much on the scene, opting for a quieter existence. He cites his age as the main reason, and that recovering from a hangover for him now takes at least a week – not to say that he doesn't go out of course, just to more low-key places. He'd rather have his Saturday mornings wandering markets and imbibing Manila's colourful culture and architecture.
He lives in the city with his partner and feels that even though Manila may not be as progressive as compared to the rest of the world, it is changing. He feels part of the paradigm of change in the city, a phenomenon that comes from the globalisation of information, increased awareness and changes in social and demographic traditions. He senses that the new generation of people in Manila are rethinking what they want to do and challenging overall perspectives in a lively and obvious discussion and exchange of energy. Jake is excited for what is happening to the city – and for now, this is his home – where he wants and needs to be.
Words by Paolo Lorenzana, photography by BJ Pascual
At OutThere, we believe in boundless travel. But we understand that some destinations can pose challenges to travellers that complicate visiting them. We advise all visitors to inform themselves about local legislation and customs, and to work with a trusted travel provider in order to ensure a safe and pleasant holiday.