Lawrence Ferber eats it all in foodie-centric Manila.
Anu'Man Kitchen & Pub is a cute and relatively new bar and restaurant in Manila's Kapitolyo, a neighbourhood distinguished in recent years by a hipster dining and drinking scene. I'm here pounding down Red Horse 'extra strong' beers in preparation for my first taste of the Philippines' most famous and, to foreigners, dreaded snack, Balut. A clique of gregarious local bears, whom I met thanks to my film BearCity, will also partake (to them, Balut is like a Scotch Egg) and cheer me on. One of the guys, Ian Carandang, owns a small-batch ice cream company, Sebastian's, specialising in Philippine-centric flavours and brazenly, in light of the country's devout Catholic streak, rainbow- and bear-flag coloured bars. Carandang slams one of the blue-tinted ovals against the table, cracking its shell, and peels back the membrane to reveal a veiny reservoir of tea-toned liquid.
"Now, you sip the amniotic fluid." He leads by example, slurping it all down pretty much in one. "It's just like chicken soup!"
I can state with authority that, no, it isn't anything like chicken soup, but let's rewind a bit. Prior to my arrival in this sprawling metropolis, Filipino cuisine was a mystery. Compared to Thai, Vietnamese, and Malaysian food, it's rarely found in the West, and when it is, menus are somewhat limited.
A dedicated gastro-tourist, I'm here to savour the real deal. Plus, Manila is in the early throes of an exciting culinary emergence. There are parallels to Lima, Peru – despite being an urban centre plagued by poverty, corrupt politics, poor infrastructure, and widely regarded as a necessary stopover for more glamorous destinations, both are now developing as foodie heavens. In April, the World Street Food Congress (Anthony Bourdain is a council member) brought even more international eyes to Manila's scene, while local artisanal culture, from coffee to chocolate, to beer, is burgeoning.
A passionate foodie with the plus-size body to show for it, Carandang volunteered as a guide and proved truly encyclopedic. Some essential Pinoy cuisine pointers were garnered over our first meals together: perfumed herbs, prevalent in most Southeast Asian cooking, rarely feature due to a lack of viable land and soil. Flavours are bold, salty, and sour thanks to vinegar, tamarind, garlic, Calamansi limes and shrimp paste – often instituted as preservatives rather than enhancers, a by-product of Spanish influence. "Malinamnam", as the locals say (translated as 'deliciousness') is the ultimate goal.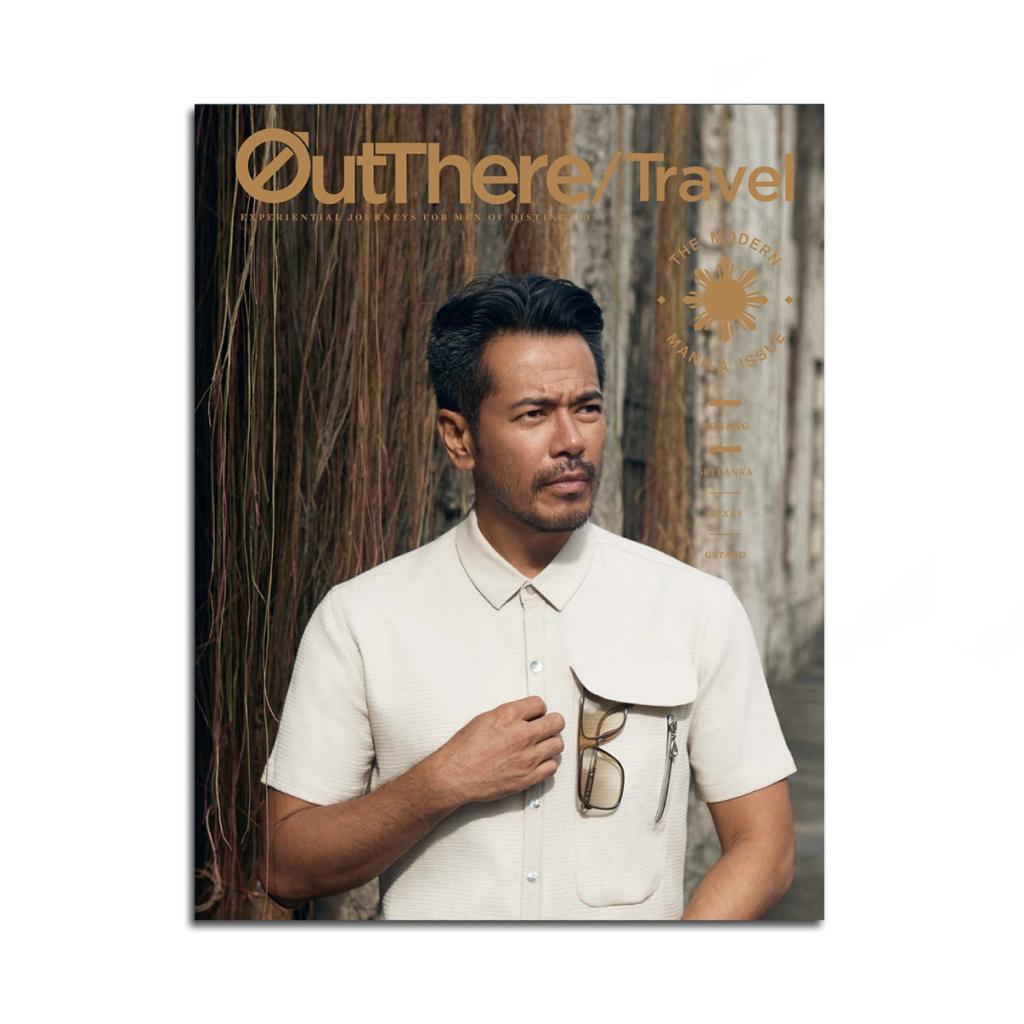 Pinoy cuisine is historically a peasant food, since without a royal family there was no elevated version created to impress. There is a lot of pork going on, from crispy Chicharrón rinds to roasted Lechón, to Sisig, the Filipino equivalent of haggis. Stewed and deep-fried are the reigning cooking techniques, and the resulting colour palette tends to be a muted brown. Vegans are screwed since even tasty vegetable dishes like Laing are seasoned with meat.
I took in a first survey of quintessential Filipino dishes at Kanin Club, a local chain that prizes home cooking authenticity with traditional wooden interiors to match. I quickly became addicted to their crispy Pata, the skin and meat of which proved alternately crunchy, fatty, and chewy, while several other crispy swine menu highlights included Dinuguan (in a semi-dry blood stew), Tenga (ears), and the heart-stopping, most likely literally, Binagoongan (pork belly over thick, fermented fish Bagoong sauce).
The following day, we headed to a local market so I could taste dessert items like soft, white Macapuno candies fashioned from condensed milk and "mutant coconut", and vibrantly violet-coloured biscuits and ice cream made with a purple yam called Ube.
Afterwards, back to Kapitolyo for lunch at the year-old, industrial-chic Locavore. Game-changing chef Mikel Zaguirre utilises European techniques and organic, farm-to-table produce to deconstruct and update Filipino dishes. Crispy Gabi (taro) chips with garlic confit and a zesty Labuyo chilli aioli opened the feast, followed by chicken wings in a rich, peanut-based, Kare-kare sauce, and signature item Sizzling Sinigang, saturated with a sour Sampaloc gravy. Despite being healthier as far as the ingredients' provenance, this was still a meaty affair.
In walkable Makati (driving, by the way, is a necessity everywhere else; "it's close", translates to at least 30 minutes in the car), Manam serves up modern Filipino comfort food. Recent arrival Naimas specialises in earthy Ilocano fare from North Luzon, characterised as "austere", "of the land" and more vegetable-forward, while Sarsa Kitchen traffics in regional Negrense cuisine.
One of my favourite meals, however, entailed a cross-cultural creation: the F.U. Ramen at Wrong Ramen, located in the ultra-developed expat enclave of BGC aka "The Fort". Rich Tonkotsu broth with bacon, egg, processed cheese, and a seared strip of black pepper SPAM (canned meat is a big thing here), this was "Malinamnam to hell and back", I'm telling you.
I'll probably require an arterial stint sooner rather than later, and was absolutely porked out by the time I left. Yet I really grew to love Pata and anything with a sour, garlicky profile. As for my encounter with Balut, with its fluid's gamey, intense salted egg yolk flavour and unpleasant, dense white, I won't be trying that again. However, I was sure to take home a few Theo & Philo bean-to-bar chocolates – the cacao is sourced from Davao and sugar from Bacolod – in adventurous varieties like Adobo and Green Mango & Salt. A taste of the Philippines for sure.
Photography via Unsplash
Get out there
Do…
… push your limits. Yes, some things are odd, but it encompasses the essence of the Filipino people and cuisine.
… go lowbrow and visit Jollibee, the reigning fast-food chain. Order some Chicken Joy!
… try the street food at Midnight Mercato in BGC and the Salcedo and Legazpi Weekend Markets. These are considered safe for tourists, with high marks for sanitation and quality.
Don't…
… count calories. Body fascism does not exist here (you can go on a yoga retreat somewhere else…) and super fatty foods rule!
… be afraid to indulge in Western comfort fare. The chewy chocolate chubby cookies at Wildflour are world-class Americana.
… miss out on a holistic, medicinal, healthy dining experience at Van Gogh is Bipolar, whose owner lives up to the name.
At OutThere, we believe in boundless travel. But we understand that some destinations can pose challenges to travellers that complicate visiting them. We advise all visitors to inform themselves about local legislation and customs, and to work with a trusted travel provider in order to ensure a safe and pleasant holiday.