On a trip to bustling Manila, Victor Platon demystifies the uniquely Pinoy Jeepney.
In a sprawling metropolis like Manila, where rapid modernisation gives little precedence to heritage, a somewhat humble mode of transportation prevails as the city's most vital cultural icon: the Jeepney. Stand on any street corner for no more than ten seconds and you will no doubt come across a mobile (and very colourful) reminder of the country's vast cultural influences, and a testament to its people's ingenuity and creativity.
The origins of the Jeepney – as the name suggests – are from the iconic U.S. military vehicle that flooded the country during the 50-year American occupation in the first half of the 20th century. Because of the Filipinos' inherent inventiveness (or perhaps as a symbol of defiance), the front, chassis and wheels are pretty much all that remains of the original vehicle; the rest is a handmade, custom 'cut and shunt' extension, turning the stocky four-wheel-drive automobile into a long, practical minibus. A very eye-catching, vibrant, and kitschy mode of transport.
For the past seven decades, the utilitarian Jeepney has served double-duty as the proletariat's chief mode of transportation and its primary canvas for artistic expression. One cannot help but comment on the Jeepney's visual flair, which ranges from brightly hued vehicles to an exercise in excessive but fabulous extravagance. I personally find the over-the-top ones most fascinating. Whenever I see an image of the Virgin Mary, a badly drawn picture of Michael Jackson, Garfield and a black stallion spray-painted across a Jeepney's body, I cannot help but wonder, "What the hell was the owner thinking?"
While these visual mashups of pop culture icons are actually not that commonplace just yet, there seem to be two specific standards that each Jeepney owner must meet: 1) The front-hood area should always be completely overloaded with steel horses, horns, lights, antennae and mirrors that are more decorative than functional; and 2) Your Jeepney must ultimately be a homage to your family and religion.
Emblazoned on a foot-high sign above each Jeepney's windshield is a sign displaying the owner's family name or statements like "God Bless Our Trip" or "Katas ng Saudi", which loosely translates as "from my earnings as an overseas Filipino worker in Saudi Arabia". Somewhere inside are written the names of the Jeepney owner's family. It could be graffiti on the ceiling or wooden carvings hanging behind the driver's seat.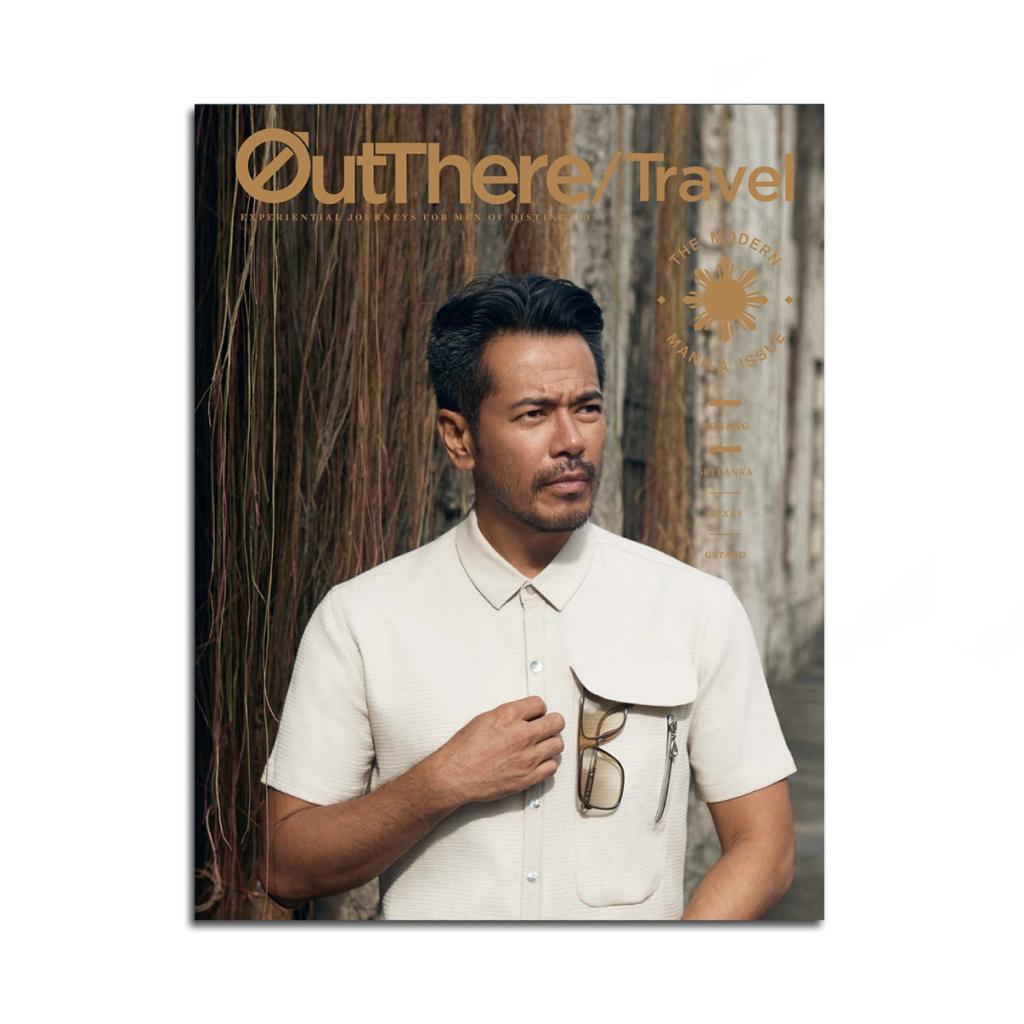 The dashboard, more often than not, is decorated like a mini shrine with religious iconographies – statues of the crucifixion, the Virgin Mary and a favourite saint, alongside a laughing Buddha and the "Maneki-neko", that ever-present, waving cat (the owners like to have their bases covered). On the other hand, the tools like the odometer on the Jeepney dashboards, whilst decorated to within inches of their lives, do not actually work. If you find one that does, it won't be long till it's smashed up for authenticity's sake. Hanging on the rear-view mirror are more rosaries and amulets than Madonna wore in the 80s.
Each Jeepney is a unique reflection and expression of its owner's socio-economic, political, religious and cultural influences – thus no two Jeepneys are ever alike. Notice how I keep on referring to 'Jeepney owners' and not drivers? That's because the Jeepney system is still coloured by feudalism from the Spanish colonial era. Jeepney owners usually 'rent out' their vehicles to drivers for around £15/$25 for a 12-hour shift, excluding gas. Jeepneys provide both a visual and aural. Climb inside the back and sit on either side of two padded benches that run lengthwise and you will no doubt be enveloped by a wall of music. Older drivers listen to radio stations playing 80s hair metal, Air Supply or Michael Bolton while the younger ones tend to be blasting MP3s of Pinoy gangsta rap or three-year-old American hip-hop from their bass-heavy speakers. (Flo Rida's Low remains a favourite among the twenty-something driver set). All this music competes with the chatter of the passengers, and the city's ubiquitous white noise.
It goes without saying that a Jeepney ride is an adventure in itself. An average ride will cost 10p/15¢. Just make sure that you hop on the correct vehicle; each area has an average of three Jeepney lines that bring passengers to various destinations. Since information on these lines is unavailable anywhere, it is best to ask people onboard which one will take you to your destination. To ride a Jeepney is not merely to experience a Third World thrill ride. It is to immediately feel connected to the city in a way that can only be achieved by chugging through the congested streets, with hot air blowing in your face.
For me, the Jeepney perfectly reflects the spirit of the city of Manila. It captures the non-cohesive melange of Spanish, American and Asian influences from the city's past, and as Manila evolves into a highly modernised city, so does the omnipresent Jeepney – manifesting in its individual little ways. I have ridden Jeepneys that have DVD players (inflight entertainment, you could say) and karaoke machines that entertain driver and passengers when you come to a standstill in Manila's infamous traffic. The Philippine Jeepney has been the king of Manila's roads for eighty years. Long may he reign.
Photography by Martin Perry and via Unsplash
Get out there
Do…
… ask for the correct Jeepney line to take you to your destination and pay attention to your stop, since there aren't any proper Jeepney stops or schedules.
… pay with small bills, or coins preferably, because drivers usually will not carry change (and we don't hold it against them!).
… say "Para" to the driver in a loud, clear manner to stop.
Don't…
… hesitate to ask for help from Jeepney drivers and other passengers when you get lost, everyone is friendly to foreigners and speaks decent conversational English.
… lose sight of your stuff, as in certain areas, pickpockets thrive and the chaos is a good distraction.
… put headphones on, Filipinos love to sing, and most drivers belt out the power-ballads to ease traffic pains.
At OutThere, we believe in boundless travel. But we understand that some destinations can pose challenges to travellers that complicate visiting them. We advise all visitors to inform themselves about local legislation and customs, and to work with a trusted travel provider in order to ensure a safe and pleasant holiday.