If the walls of Manila's famous Intramuros could talk, Uwern Jong would listen. On a tour through the area, he learns about the Filippino capital's psyche.
I grew up with Imelda Marcos. Well, not literally – but in my young, gay, Asian eyes she was legendary. It wasn't until I was older that I understood it was the brutality and corruption of the Marcos regime that afforded her the luxury to own so many material things. I still remember that day in 1986 when the rebels of the People's Power Revolution stormed the Presidential Palace – yes, the revolution was televised – and the Marcos family fled to Hawaii. In exile, an American reporter asked her what she had to hide, to which the nonchalant Imelda replied, "They went into my closets looking for skeletons, but all they found were shoes, beautiful shoes." She was right, they did – all 1,200 pairs.
So you won't be surprised that a Manila-based performance artist and tour guide, one Carlos Celdran, caught my eye. Carlos is somewhat of a celebrity in Manila circles, for his experiential and hilarious 'Living la Vida Imelda!' walking tour of the modernist Cultural Center of the Philippines, charting the rise and fall of the infamous First Lady – the irony being that the Cultural Center, commissioned by Imelda, is now a complex for the people, despite once representing all that was elitist about the powerful of the time.
Celdran is also a sexual health activist, a big challenge in this Catholic country. In 2010, he marched into mass at the Manila Cathedral, dressed as José Rizal, the Filipino writer and national hero (whose propaganda calling for reforms under Spanish colonialism sparked a rebellion that led to his execution) and stood at the altar to protest the Church's involvement in democracy.
Carlos runs his Walk this Way tours almost daily, with a cult following for his 'If These Walls Could Talk' tour of Manila's most famous landmark, the Intramuros.
We met at Fort Santiago. I was a sweaty mess from running – late from having being stuck in traffic. I couldn't see Carlos at the meeting point, just a group of loitering tourists. I asked a security guard if I had missed the tour and he replied simply by pointing his lower lip in the direction of the group (spend any time with Filipinos and you'll learn the nuances of this secret, lip pouting language). But still, no Carlos. Then out of nowhere, a larger than life character appeared, dressed in the Spanish-colonial "Illustrado" and a bowler hat, apologising for his tardiness on account of the manic Manila traffic. He cranked up an old cassette-tape player and sang along to a crackling version of the Filipino national anthem.
"We don't have any Wonders of the World like Angkor Wat. All there was here were some highly flammable bamboo and volcanoes." He pointed at me, identifying my Malaysian roots – the site of the Intramuros before the Spanish arrived was known as "Maynilad", ruled by Malayan chieftains. Carlos took the group back in history in an amazing way – offering a unique perspective, from the beginnings of Manila and how the Intramuros came to be, to the zenith of Spanish colonisation in the country.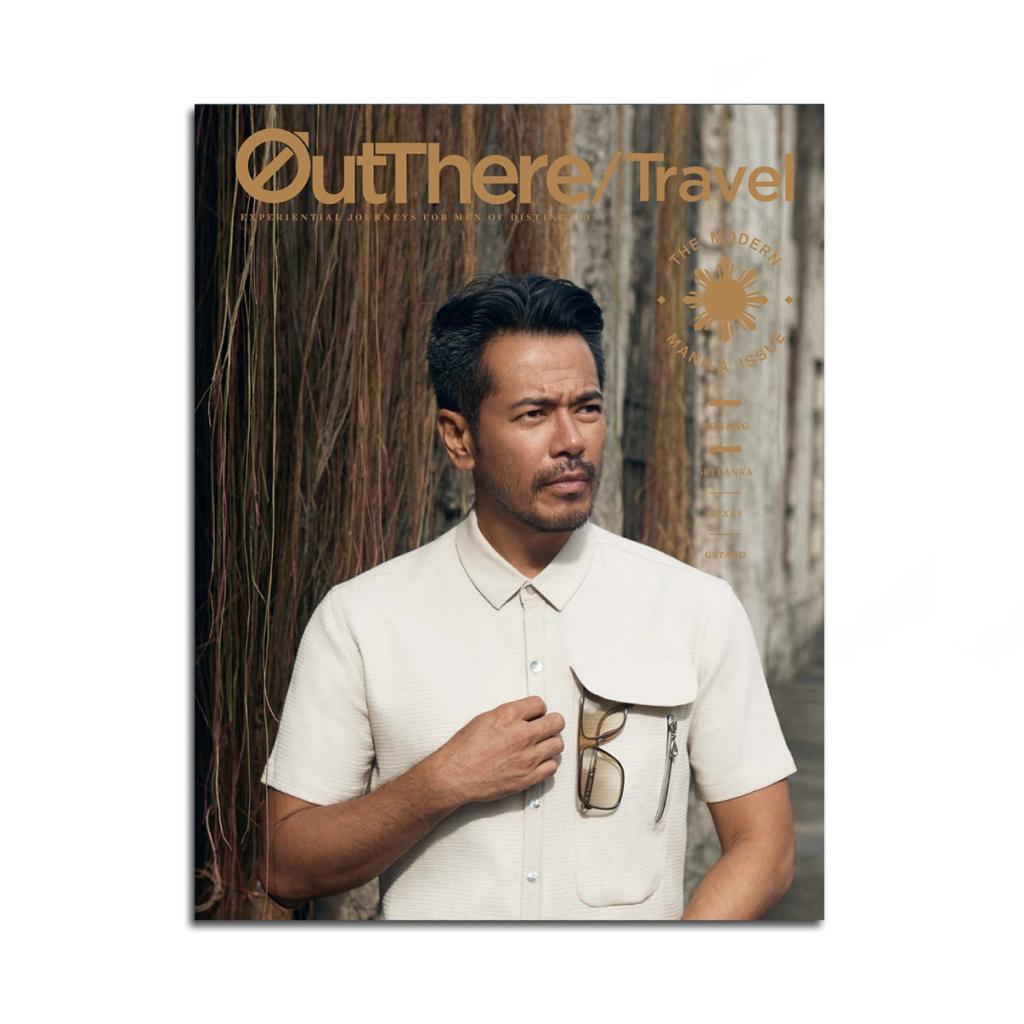 We walked to a tunnel, to a soundtrack of American wartime tunes. Once inside, Carlos reappeared following a rapid costume change – one of several theatrical changes he made on the tour to reflect different eras. With audio-visual aids, he told the harrowing story of how Manila was bombed at the end of WWII – not by the Japanese, but actually, by the Americans – the city was completely reduced to rubble, killing its Japanese occupiers as well as over 100,000 Filipino civilians – collateral damage.
Departing Fort Santiago, we board a "kalesa" (horse-drawn carriage) towards San Augustin Church, passing the ruins of the St. Ignatius Church and the former Ateneo Municipal de Manila on the way. I felt sad thinking about this once-majestic place being razed to the ground but was swiftly reminded that it was also quite oppressive. Catholicism in the region was institutionalised here – in its Cathedral, churches, convents and church-run schools – by a succession of religious orders. Only the Spanish were protected by the walls; converted Christian natives and the migrant Chinese were allowed in but were not allowed to live there.
In our three hours together, there were several serious moments like this – digs at the past, often (but not always) shrouded in Carlos' carnivalesque delivery. He's a real storyteller, weaving together history, intrigue and folklore into engaging, entertaining anecdotes – but listen carefully and you'll pick up on his personal concerns – from being mindful of history but needing to leapfrog into the 21st Century, to how religion affects politics and democracy in the Philippines. The tour is also interactive – he asks a lot of questions of the crowd, often rhetorical – in a way that challenges our thinking about what being descended from the people of the Intramuros actually means. We were asked to consider whether we felt that it was right to sacrifice a few basic elements of democracy – human rights, free speech – for the sake of peace. He was also particularly interested in how Filipinos were represented abroad.
Don't get me wrong, this is unequivocally a light-hearted, fun, tourist walk, but the time I spent with Carlos gave me a superb insight into Manila's personality and psyche – a history lesson as you would expect, but also a snapshot of the city through his eyes – a Manila he clearly loves, but a place where he feels change needs inciting. I think of Carlos as a modern-day José Rizal; through his performance and interactions with the people on his tours, he is going some distance to comment and invoke debate about the status quo and the political engine of the Philippines.
As we walk away from San Augustin towards our last stop, the Casa Manila – an imposing stone and wood structure that's an identical copy of a 19th Century San Nicolas house – my story comes full circle. The reconstruction of this lavish building was, after all, ordered by Imelda Marcos herself.
To find out more about Walk this Way Tours, visit www.celdrantours.blogspot.co.uk.
Photography by Martin Perry
Get out there
Do…
… follow Carlos Celdran's adventures – from walking tours to one-man-shows, he is quite the celebrity in Manila's performing arts scene.
… opt for a "kalesa" ride. You may think it's a little touristy, but they're actually authentic and were the limousines of the day.
… account for Manila's infernal traffic. It takes far longer than you think to get anywhere, so plan in plenty of waiting time.
Don't…
… take a tour of Intramuros from a tout at the site – Carlos aside, there are many other reputable, entertaining and educational guides.
… forget that you'll be out and about – pack water and sunscreen. If you're sensitive, avoid being out at noon.
… miss out on bringing your camera. This is the most Instagrammable place in all of Manila and we'd even recommend packing a wide-angle lens and a DSLR – if you have one.
At OutThere, we believe in boundless travel. But we understand that some destinations can pose challenges to travellers that complicate visiting them. We advise all visitors to inform themselves about local legislation and customs, and to work with a trusted travel provider in order to ensure a safe and pleasant holiday.