We meet BJ Pascual in magical Manila to shoot a fashion editorial with internationally acclaimed, gay Filipino actor Romano 'Jake' Macapagal. You're welcome.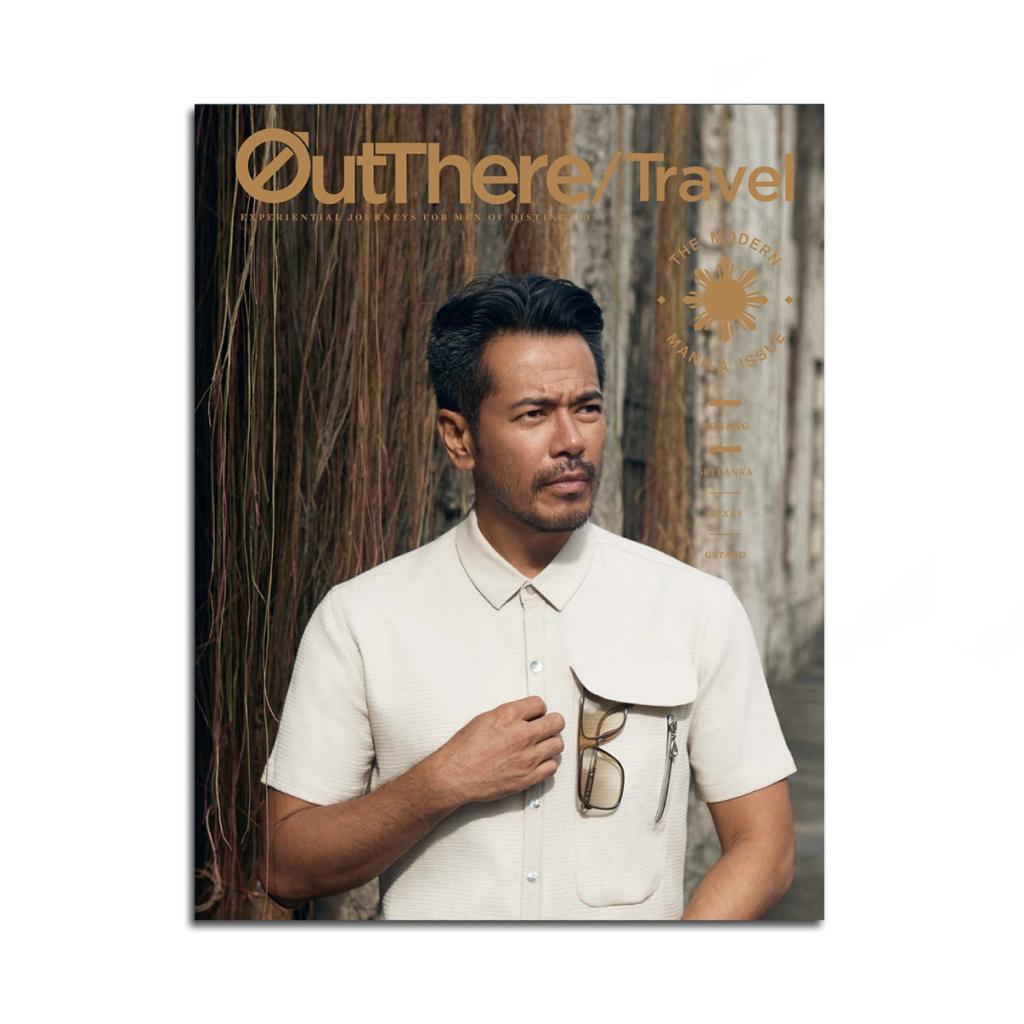 | | |
| --- | --- |
| 01 (left) | Safari shirt: Randy Ortiz |
| | Trousers: COMME des GARÇONS |
| | Despoke wood-grain lace-up shoes: Maco Custodio |
| | Vintage smoked glasses: Kamuning Street thrift shops |
| 01 (right) | Hand-dipped hat: Albertus Swanepoel |
| | Safari shirt: Randy Ortiz |
| | Casual tuxedo trousers: Joey Samson |
| 02 | Striped green boxy shirt: Paul Smith |
| | Trousers and shoes: Model's own |
| 03 (left) | Teal boxy shirt: Paul Smith |
| | Black pants: Rhett Eala |
| 03 (right) | Off-white sports jacket: Joey Samson |
| | Vintage reading glasses: Kamuning Street thrift shops |
| 04 | Ivory tuxedo coat and vintage 'Barong': Joey Samson |
| | Bandanna pocket square: Bench |
Photography: BJ Pascual
Styling: Noel Manapat
Art direction: Martin Perry
Model: Jake Macapagal
Grooming: Omar Ermita
Photography assistance: Damian Estrelles & Richard Detita
Styling assistance: Vincent Coriosa & Benj Barrus Ledesma

Shot on location in Manila, The Philippines
On BJ Pascual
To say that Filipino photographer BJ Pascual is one of Manila's biggest names is no exaggeration. He's the city's go-to celebrity fashion photographer whose work has featured on countless magazine covers (including this one), high profile advertising campaigns and popular pan-continental TV show, Asia's Next Top Model. His work emblazons vast billboards across the Philippines, in one particular instance, the biggest piece of advertising real estate in Manila contained exclusively his work on all of its colossal canvases. He's also a best-selling author and recently graced the cover of Manila's ground-breaking gay magazine, TEAM. To find out more about BJ's life in The Philippines, the state of LGBT+ awareness in the country, and his creative work, our Creative Director Martin Perry flew off to the tropical archipelago to spend a week with BJ, watching him work and explore all that Manila has to offer. You can read all about it here.
BJ Pascual Manila