If there's a resolve that has been proven time and time again, it is that you can't contain the spirit of London town. No matter what you throw at it, it will always bounce back stronger and more vibrant than ever before. This is evident in the sheer number of London hotel openings being announced as we gear up to be able to get out into the city once again. We note that many seem to be playing their "dandy" card, connecting with the British capital's somewhat bohemian history and its cultural contributors of yesteryear. For us at OutThere, there was no bigger dandy than Oscar Wilde.
Oscar Wilde, the Victorian poet and playwright, LGBTQ+ icon and dandy known for his sardonic wit is best remembered for his plays and epigrams; and furthermore for his dramatic, forbidden romance with Lord Alfred "Bosie" Douglas. The public affair led to his conviction for being gay and Wilde was arrested for the 'crime' at West London's Cadogan Hotel, today the Belmond Cadogan. He was posthumously pardoned in 2017, over a century after his death in 1900, but despite being branded a criminal, has always been held in high esteem and recognised for his contribution to London's cultural landscape.
With the city's hotels planning a fanfare of a comeback when the time is right, the latest crop of London hotel openings – ones that premiered just before they had to lock down again, or new hotels planning to open later this year – are all looking to capture a unique, London sense of place. Reconnecting with culture is a huge OutThere trend for the year, so we're pleased to see this new generation of properties are inspiring us to revisit Oscar Wilde's dandy lifestyle. We're certainly up for going a little Wilde about town, and can't wait to visit these properties when the time comes.
The Mayfair Townhouse
Half Moon Street is a setting for a number of Oscar Wilde's stories, but none more famous than The Importance of Being Earnest. Wilde spent a lot of time on this little corner just off Picadilly, at his favourite drinking den, the raucous Half Moon pub – a Victorian bar where anything went – known back then as the place to fraternise with 'confirmed bachelors'.
Fifteen townhouses on Half Moon Street have been combined to create the elegant, The Mayfair Townhouse, one of the most exciting London hotel openings, in our book. The luxury hotel stakes claim to Wilde's dandy-isms in its branding and we've been told that the inspiration for much of the interiors has been plucked from Wilde's life and times. Design firm Goddard Littlefair is responsible for a 2020s approach to the Aesthetic Movement that underpins the theming, adding plenty of colour and flair. There is also much storytelling about the whimsical characters in Wilde's writing, it is said you can even "meet them for a drink" at the hotel's aptly named The Dandy Bar. The indulgent vibe of Wilde's time has been revived; in a way that is whimsical yet sophisticated and frankly, earnest. The hotel opened for a short time last year before being ordered to close again, so we expect that its return will be somewhat of a celebration.
Featured photography courtesy of the Mayfair Townhouse, amended to include Oscar Wilde Creative Commons photography
The Dilly
When Wilde first landed in London, he headed straight to the gay, bohemian district of Picadilly. "The Dilly" as it was known by gay Victorians, was then a dandy-town of theatres, restaurants and dens of debauchery. It was where he rubbed shoulders with the elite, luvvies and the male prostitutes who serviced them, the infamous "Dilly Boys."
Right at 'the top' of Picadilly, near Picadilly Circus is an old heritage hotel (what used to be the Le Méridien Piccadilly) that is being reimagined into the brazenly named "The Dilly", a nod to the area's queer and colourful history. Wilde never got to visit, as the hotel opened a few years after his death, but as if in his honour, the property long captured the essence of the area and will continue to do so again when it reopens its doors. In the 1930s, for example, it was home to one of the only outdoor swimming pools in London, where high society of the time would come to see and be seen. Today it still has a pool, one of the city's largest, albeit now indoors. The property is undergoing a significant refurbishment and the plan is to have it exude the exciting expressions of the capital in art, food and atmosphere. We love the hotel's connection to gay London and while Picadilly is far more mainstream these days, the delights of London's spiritual home to the LGBTQ+ community, Soho, are a short walk away.
Photography courtesy of The Dilly
Oberoi London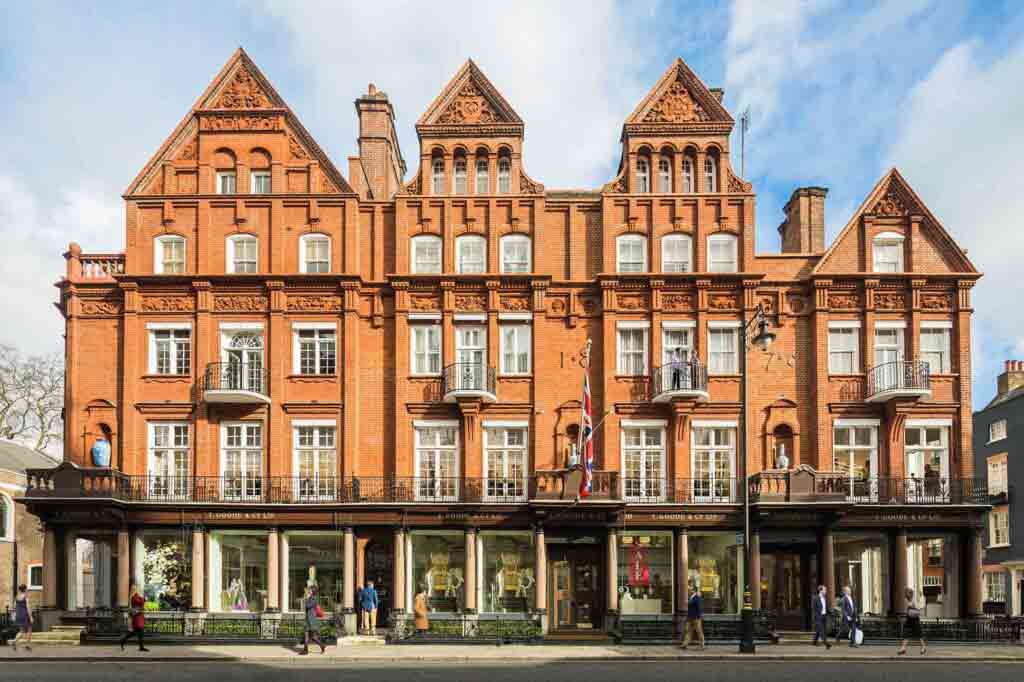 Wilde would have frequented and shopped on South Audley Street, a famous commercial street in Mayfair where he met with his aristocratic fans and friends, playing into the duality of his life as a privileged gentleman of Mayfair and a bohemian dandy of Picadilly. He references the street a number of times in his novel The Picture of Dorian Gray, which is said to be metaphorically biographical. South Audley Street pops up again, in the 1997 movie of his life, Wilde, where a building there is used as the filming location for the famous Cadogan Hotel where he was betrayed and arrested. In 2022, Indian super-luxury hotel group Oberoi will open their first European property here – a 23-residence luxury serviced apartment complex – in a stunning Grade-II-listed building that is home to Victorian tableware retailer Thomas Goode (a place we're sure Wilde would have visited himself).
Photography courtesy of the Oberoi Group
Broadwick Soho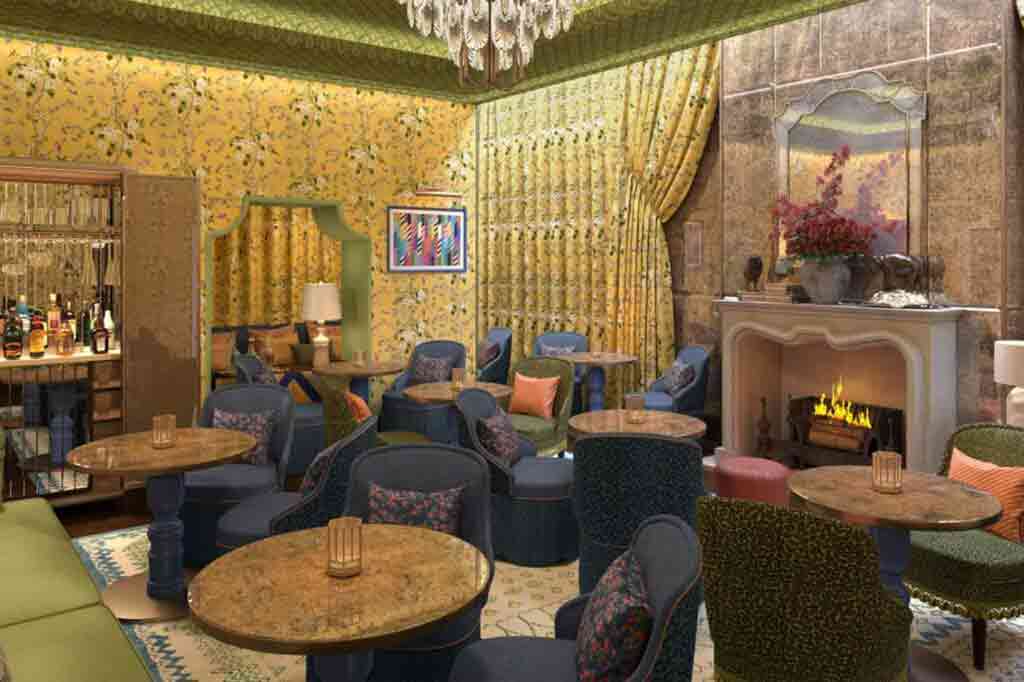 It's no secret that Oscar Wilde loved to shop for clothes at Liberty, although the retailer he visited back then was not at its current location, but at a much smaller premises right next door, facing Regent Street. In 1882, he bought an entire wardrobe from the store, so he could present himself as the British dandy abroad, on his American tour, spending a fortune on designs inspired by India and the Far East. Liberty has contemporarised a lot in its century and a half of doing business, but still has a strong heritage in oriental-inspired wares. Around the corner from Liberty, a new hotel is underway, designed by Martin Brudnizki, known for his work on Annabel's and Sexy Fish. A maximalist, he has been tasked to create a glamorous 57-room independent, boutique luxury hotel in the heart of Soho. From what we've seen so far, he'd make Arthur Lasenby Liberty and Wilde proud.
Photography courtesy of Broadwick Soho
Beaverbrook Townhouse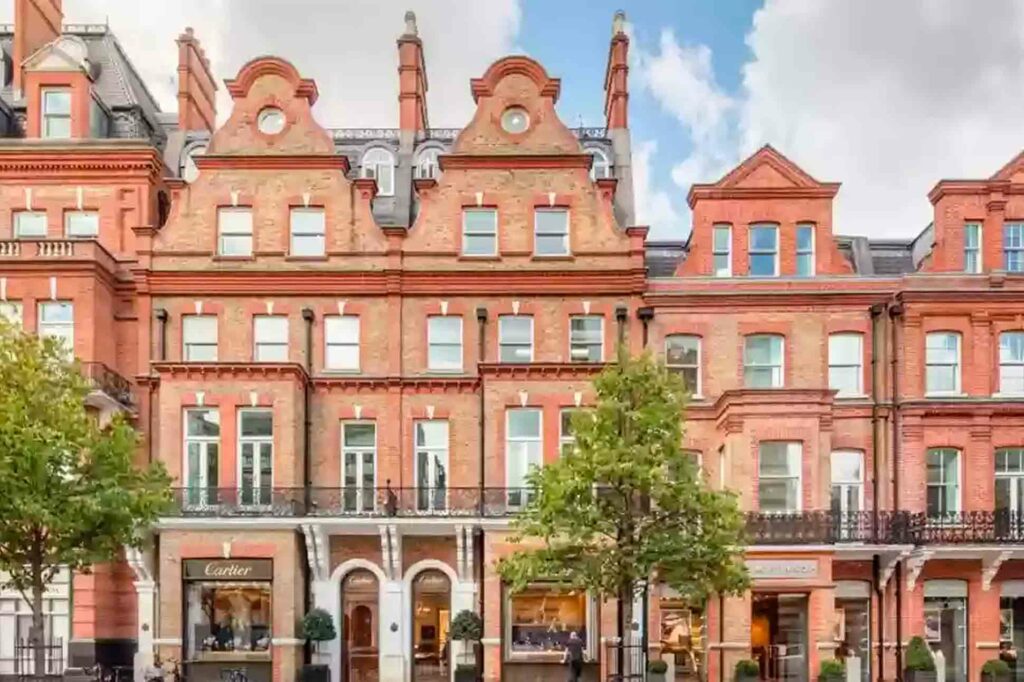 Wilde adored Sloane Street in Chelsea and his home-from-home was room 118 at the Cadogan Hotel, a place he found himself retreating to from the hedonism of Picadilly as he grew in infamy as a playwright. It was in this part of town where he met his lover "Bosie", the third son of Lord Queensberry, and began the affair that finally got him arrested. Just behind the hotel is the Grade-II-listed Cadogan Place Gardens where Wilde would have certainly spent time, catching his thoughts as he penned The Importance of Being Earnest or The Picture of Dorian Gray. It could be where he contemplated his soon to come ill-fate. Beaverbrook, the luxury country club hotel in Surrey, has partnered with the area's landlords Cadogan, to join two Georgian townhouses – just across from the gardens – together and create an exquisite, 14-luxury-suites hotel, with interiors to be crafted by designer Nicola Harding.
Photography courtesy of Beaverbrook
NoMad London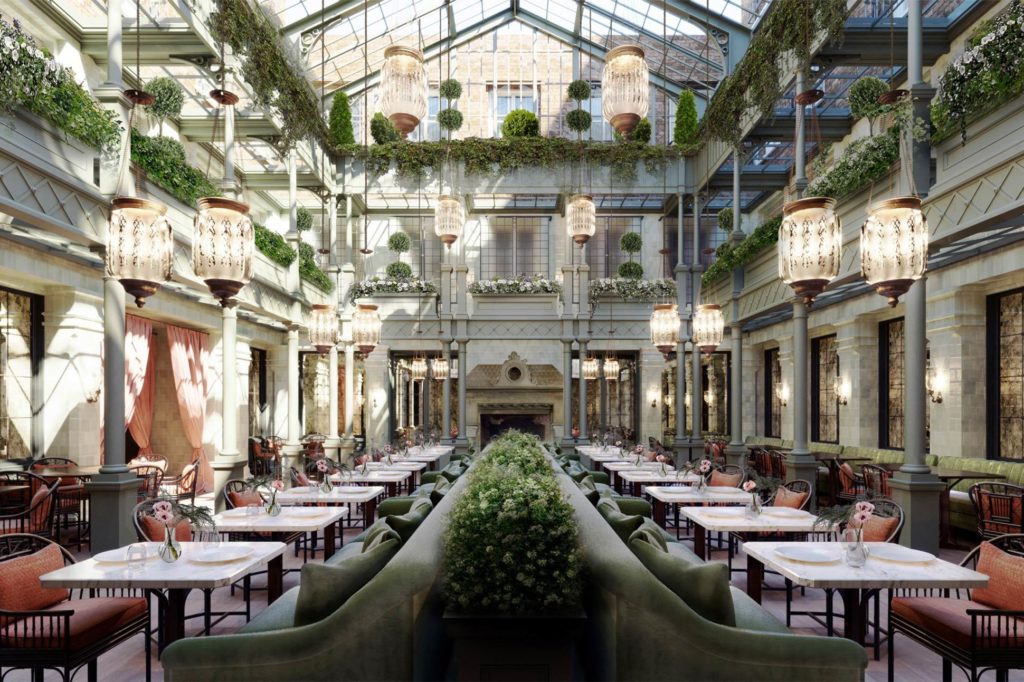 This won't be new news to OutThere travellers as we had previously featured the Sydell Group's venture into London high-society with their opening of the NoMad London. But there is an Oscar Wilde dimension to the property that we haven't told you about. We've saved it to last because the story of the NoMad does not celebrate Wilde's dandy lifestyle, but is more about his fall from grace. The NoMad is housed inside the Grade-II-listed Bow Street Magistrate's Court, where after Wilde was arrested in Chelsea, he was taken to and charged. The NoMad will offer a contemporary take of the design aesthetic of the time, with Roman and Williams creating a deluxe-Bohemian feel across the boutique, heritage property. They will create a canvas for an avant-garde art programme within the grand and imposing spaces of the 19th-century police station, holding cells and courtrooms.
Photography courtesy of the Nomad London and the Sydell Group