Our return to the Palihouse West Hollywood – the self-billed 'new-fashioned' members-club-esque hotel – was not without some trepidation… let's just say that it didn't go very well the first time. But reassured that they've turned a corner, we headed back to this Los Angeles hideaway and are glad to report that we now hold the property in esteem.
Let's firstly clear the air. The first time we stayed here when the property had just opened, the guest experience was so bad it became our benchmark for how not to run a hotel. Asked to return to reappraise it a few years later, our appetite to do so was initially as nonchalant as the service we received there.
But we agreed to give the Palihouse West Hollywood another go. And thankfully, this time our welcome was a world away from that of our original stay. A friendly, chatty receptionist rushed to help ensure that we were well looked after, then gave us his full attention, explaining the layout of the hotel and apologising for the fact that the communal areas would be rather busier than usual, as a wedding was taking place during our stay. We watched as he did the same to other guests checking in, just to ensure that he wasn't just doing it for the benefit of a better (good) review (they knew we were coming!).
We stayed in a similar room as last time, a huge loft apartment – one of 95 accommodations in the complex – with a chic, mid-century modern, American look and feel. It was far more than adequate for our stay and we genuinely felt that we lived like a local for the few days we were there. The Palihouse West Hollywood was designed for long-stay guests, so the accommodation here aims to provide a real home-away-from-home feel. Despite the high-spec designer digs, we certainly didn't feel like we were just renting space. We really did feel like it was our own to come back to at the end of a long day of exploring Los Angeles.
Its apartment-like suites aside, the Palihouse West Hollywood also has ambitions to be somewhat of a 'members club' (we use the term loosely), inviting locals and the jet-set alike to utilise its beautiful communal spaces. There are two dining outposts, a bar and a lobby lounge, as well as an indoor/outdoor pool area.
The last time we were here, it was all rather austere throughout the property and you could hear a pin drop, but this time we really noticed a difference, as people were using the space for meetings or friendly catch-ups and there was genuinely a buzzy atmosphere. The property has really gone the distance to encourage sociality and for travellers, raconteuring… all with a quirky Californian sensibility, blended with a much-improved understanding of – and we dare say excellence in – luxury hospitality.
The Palihouse West Hollywood has seemingly come of age, and we are all for it.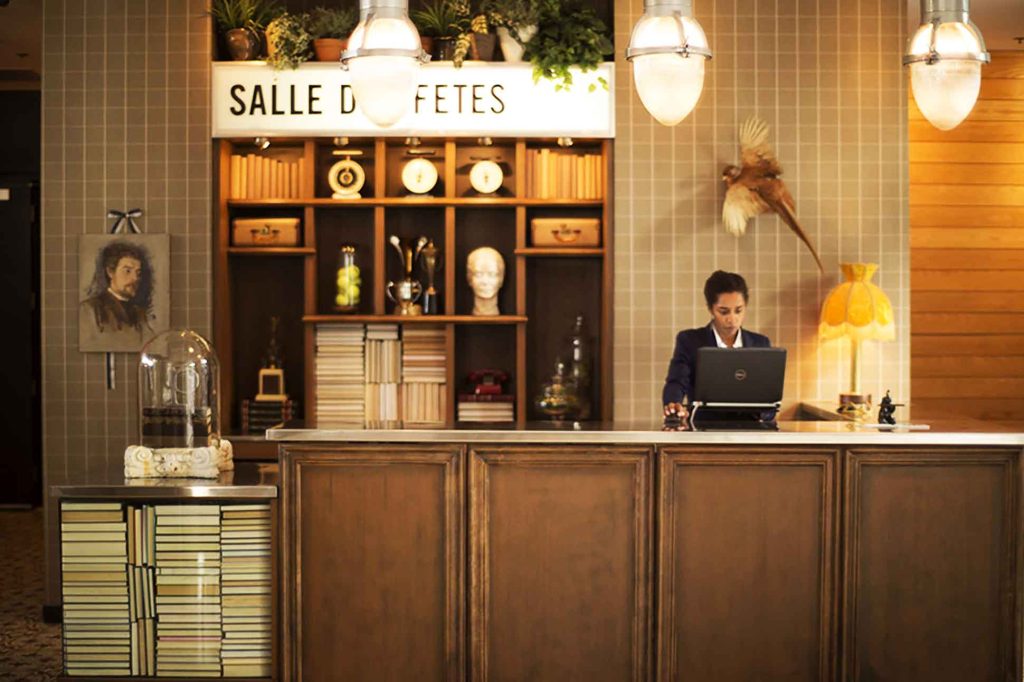 | | | |
| --- | --- | --- |
| Perfect for | Fly into | Right on time |
| The Insider | LAX | GMT -8 |
While you're Out There
The Palihouse West Hollywood's location on Holloway Drive is perfect for exploring West Hollywood by foot, but when we were feeling lazy we jumped on the free-and-fun pickup shuttle bus that runs along Santa Monica Boulevard between Robertson and La Brea on weekend evenings. It's an area full of boozers, eateries and boutiques, so you'll never ever go thirsty, hungry or without some new clothes or a souvenir… or ten.
Photography courtesy of Palisociety