To get the lowdown on all that's happening in New York City, OutThere sits down with emerging music artist Teraj and his partner, travel influencer Barry Hoy.
T: It was a lifelong goal to move to NYC. I even went to Cornell University because it's in New York State. I had no idea it was five hours away from NYC by bus, but it was closer than Miami. After college, I was scouted as a model. I found an apartment in Jersey City and launched a modelling career.
B: I grew up in Toronto and was ready to live somewhere bigger and busier. The funny thing is, I'd visited NYC a few times and loved it, but had always said that I couldn't live here because it was too big and chaotic – the exact things that drew me back to the city when a job came up in my company years later.
T: Time and time again, NYC proves itself as one of the greatest cities in the world because of its incomparable energy, its irrefutable beauty in tandem with its iconic grunge. I don't mind some of the negatives friends talk about, like the subway or extreme weather at certain times of the year, though it has taken me 15 years to get fully comfortable with the seasonal changes here.
B: Moving to NYC has exceeded my expectations. I still walk through Times Square and think 'wow, I live here!' That said, the first months were tough – I knew no one. I decided that for one month, I would say 'yes' to all invites. I was surprised by the warmth of New Yorkers. So many people reached out to me.
T & B: We live in Hell's Kitchen, the LGBTQ epicentre of Manhattan. It warms our heart to live in a city and neighbourhood where no matter how you express your love, you can hold hands with your significant other and not have a single care in the world.
B: I work for a Canadian bank by day and then head to the gym with Teraj and we cook dinner together afterward. That's my daily routine. Travelling is my passion – planning it, packing for it, experiencing the destination, meeting new people and sharing my journey on my travel blog.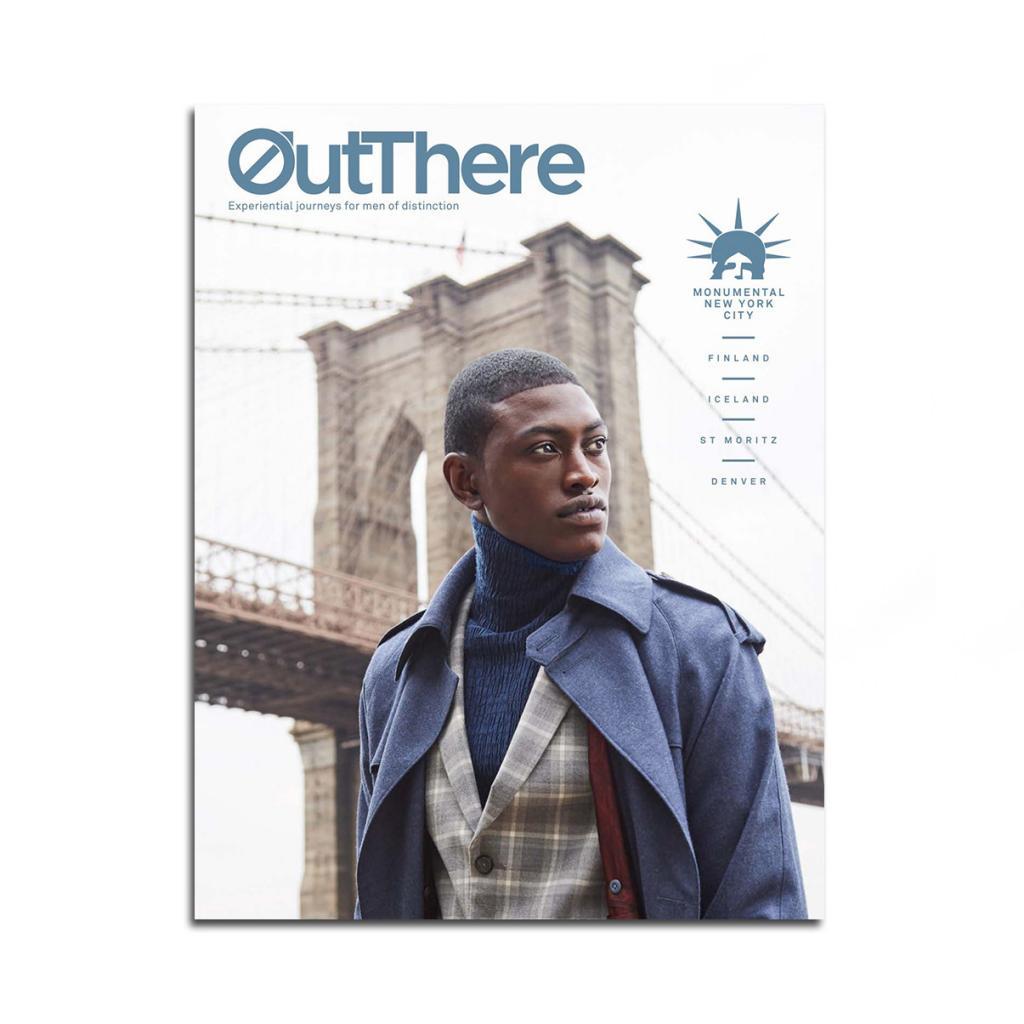 T: I'm readying the release of my full-length album 'Defy' and making headway on music videos for three singles from it.
B: One of the biggest things I've learned from living in NYC is to be myself and be confident in all that I do. There's something about New Yorkers' unapologetic attitude and hustle to reach their goals that has inspired me to do the same. I always wanted to share my travel stories and was spurred to start my blog after I moved to the city. New Yorkers are never ever afraid to stand up for what they believe in – from Stonewall 50 years ago to resisting Trump today.
T: Living in NYC has taught me that if there's anything I want to do, all I need is the courage to start and the ambition to figure it all out as I go. That logic has not failed me yet.
B: I don't really think about being a gay man/gay couple living in NYC. I feel I can just be myself. I guess that's why I regard it as the gay capital of the world.
T: I've done a lot more travelling recently and it's been really humbling to not take for granted the freedoms and luxuries we have here. There's only a handful of places I can think of where someone of the same sex can display affection or someone that is non-gender binary can live freely without batting an eye. Not only do people tolerate the LGBTQ community in NYC, but we are also celebrated.
T & B: We cannot even imagine the struggle of the LGBTQ community 50 years ago. As we celebrate this milestone, it's important to remember the awful things that hate can drive people to do. This is especially important in today's environment of division. The LGBTQ movement has a long way to go. We cannot wait for the day when we can hold hands openly in any city or country. In the meantime, we're so excited at the thought of celebrating WorldPride here in the summer with millions of others from around the globe.
Teraj and Barry Hoy
www.terajmusic.com | www.asianmapleleaf.com
Words and photography by Teraj and Barry Hoy