There's no better way to connect with a new place than by talking to the locals and when those locals also happen to head up the Tourism Board, you know you are going to get to the good stuff. For the lowdown on what makes WeHo tick, I met up with Visit West Hollywood's head honcho, the very lovely Tom Kiely.
"My husband Farid and I moved to West Hollywood about two years ago when I was offered the position at the Tourism Board. Both of us had lived here before and were excited about coming back to a city we love."
Tom had previously been Executive Vice-President of Tourism at the San Francisco Travel Association. He'd also had a spell in Dubai and done sales and marketing for Walt Disney Parks & Resorts. So how does he feel about being back?
"Part of what attracted me to this job was our desire to live in West Hollywood again. The city's diversity and welcoming nature were a huge draw and to be able to represent such a unique destination was also appealing. Each city Farid and I have lived in offers special experiences, but West Hollywood is our home for sure."
It's easy to understand why. Even a visitor like me feels instantly at home here. There's a real sense that the residents not only welcome tourists but love their diversity, which, let's face it, is not a given everywhere in the US in the present political climate.
As well as being a beautiful city, West Hollywood is compact and its central location in LA provides easy access to famous sites, from the Pacific Ocean beaches to the shops on Rodeo Drive. Universal Studios Hollywood theme park is also just down the road.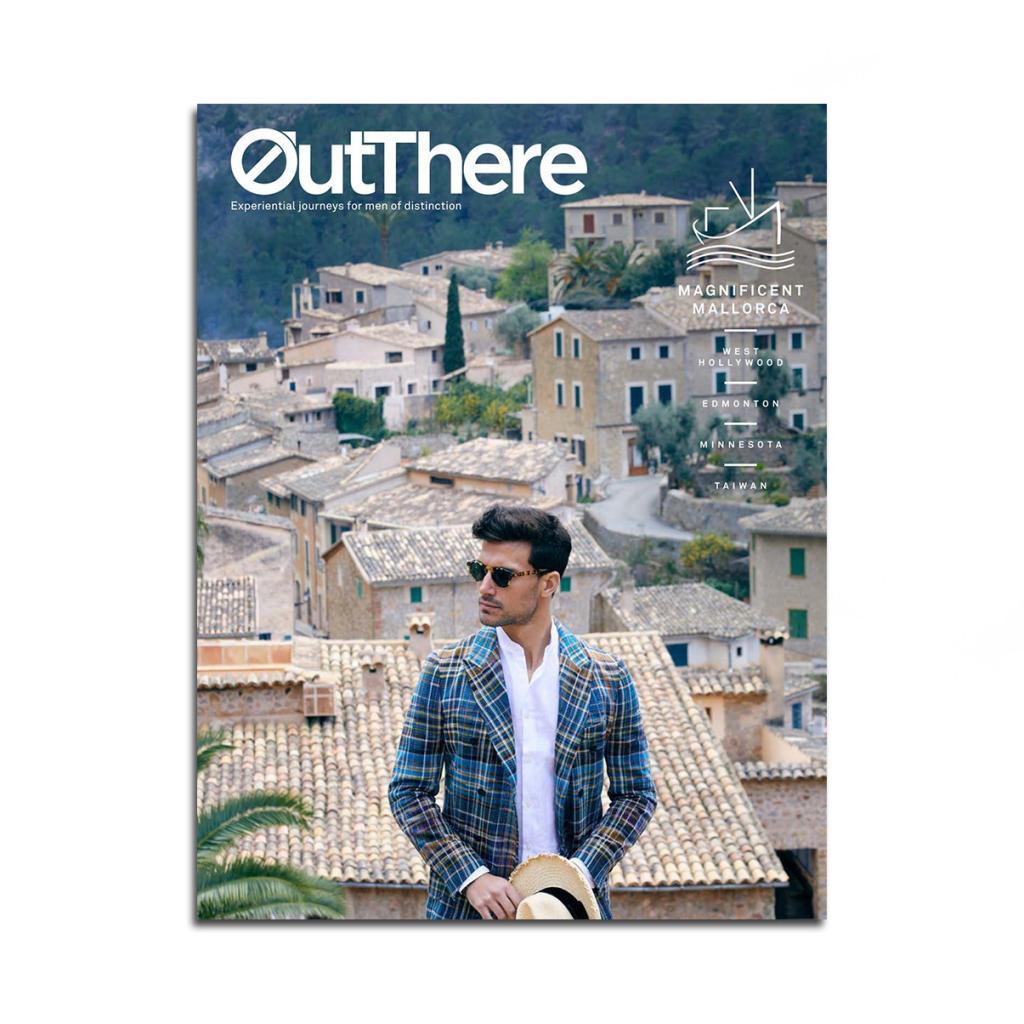 One mention of Tinseltown and Tom is quick to set me right: Hollywood, he explains, is a place where people in the entertainment industry work; West Hollywood is the place they come to play. Visitors here are vital:
"Nearly 20 percent of our annual income is via taxes paid by visitors. Our residents really understand that and appreciate and welcome visitors gladly."
One thing that sets West Hollywood apart is its selection of places to stay. Unlike most cities, it doesn't have many chain brands. Instead, it offers boutique or one-of-a-kind hotels, all with high levels of service. Many are in residential areas, so guests feel part of the community.
"West Hollywood is an ever-evolving place, whether it's new clubs on Sunset Strip or new hotels throughout the city. Two that have opened in the past year are the Jeremy, right in the heart of West Hollywood nightlife and about to change its name to the 1 Hotel at the end of the year; the other, the Kimpton La Peer, is a deluxe 105-room property in the West Hollywood Design District. It's the first hotel in this section of the city, with great access to the many shops, restaurants and clubs."
West Hollywood was originally an unincorporated city within the county of Los Angeles. That meant that there was little enforcement of laws so, even during Prohibition, casinos, bars and nightclubs proliferated here. When Prohibition was repealed in the early 1930s, the city remained synonymous with a great nightlife and a lifestyle that attracted famous movie stars from Hollywood and other parts of Los Angeles. At the same time, the LGBT community found the lax law enforcement a relief, allowing them to live free from the fear of being arrested.
"We are extremely proud of how our residents, city government and council have fought for LGBTQ rights and have never wavered from standing up to those who wanted to attack either them or us. Thanks to their work, many, including me, have a better, more open and accepted life."
For all the talk of lax law enforcement, though, there's one slight anomaly about West Hollywood. Wherever you go – from Boystown to the world-famous Sunset Strip – by California law, nowhere can serve alcohol from 2–6 am. Happily, legislation is in hand and, if it's passed, establishments in West Hollywood will be allowed to serve alcohol till 4 am. I'll be the first but not the only one to cheer – the West Hollywood Travel + Tourism Board also feels the change will make the city an even more appealing destination. Stay tuned…
Photography by Martin Perry