Down in California, Uwern Jong uncovers the fun-filled secrets of West Hollywood.
Yes, I'm a friend of Dorothy. I learnt the true meaning of this phrase on my recent visit to West Hollywood. Nothing to do with the Wizard of Oz it seems – but a saying birthed in this micro-city. 'Dorothy' in fact was Dorothy Parker, American literary darling and queen of the scene, who lived in WeHo during her brief stint with Paramount Studios. In the 1930s, she threw notorious queer parties and the La-la-land gay set would declare "I'm a friend of Dorothy", to get past the doorman – it quickly became part of the vernacular.
I'm told this fact as I sip an "Amuse-Booze" from a china teacup at the 'Melrose Umbrella Company' – a speakeasy-style bar on, well, Melrose. I question the bartender on the contents of my pre-cocktail cocktail, but he says that he'd have to kill me if he told me. 'Mystery' seems to be a bit of a thing in WeHo at the moment (in case you're wondering, it tasted like white sangria to me). From the growing popularity of speakeasy bars, pop-up clubs, secret gigs, underground art shows and off-menu food items – to the penchant of the locals to be privy to the latest gossip as it breaks (time literally stops for a retweet), or part of the latest trends – don't even start me on how many conversations I had on the benefits of juicing kale.
Being 'in-the-know' in West Hollywood has great social currency, a kind of one-upmanship. In a city where you're stressed to impress, it's all about knowing or doing something, or someone, or going somewhere that your peers don't yet know about. It was a running joke of mine to make stuff up – "Have you heard about that new 'Pearl Necklace' boutique on Santa Monica Boulevard" or "They closed DBA down to open TBA, but they've not yet announced where it's going to be", to the nodding agreement of my audience. I reveled in hearing a rumour that I started, being told back to me days later.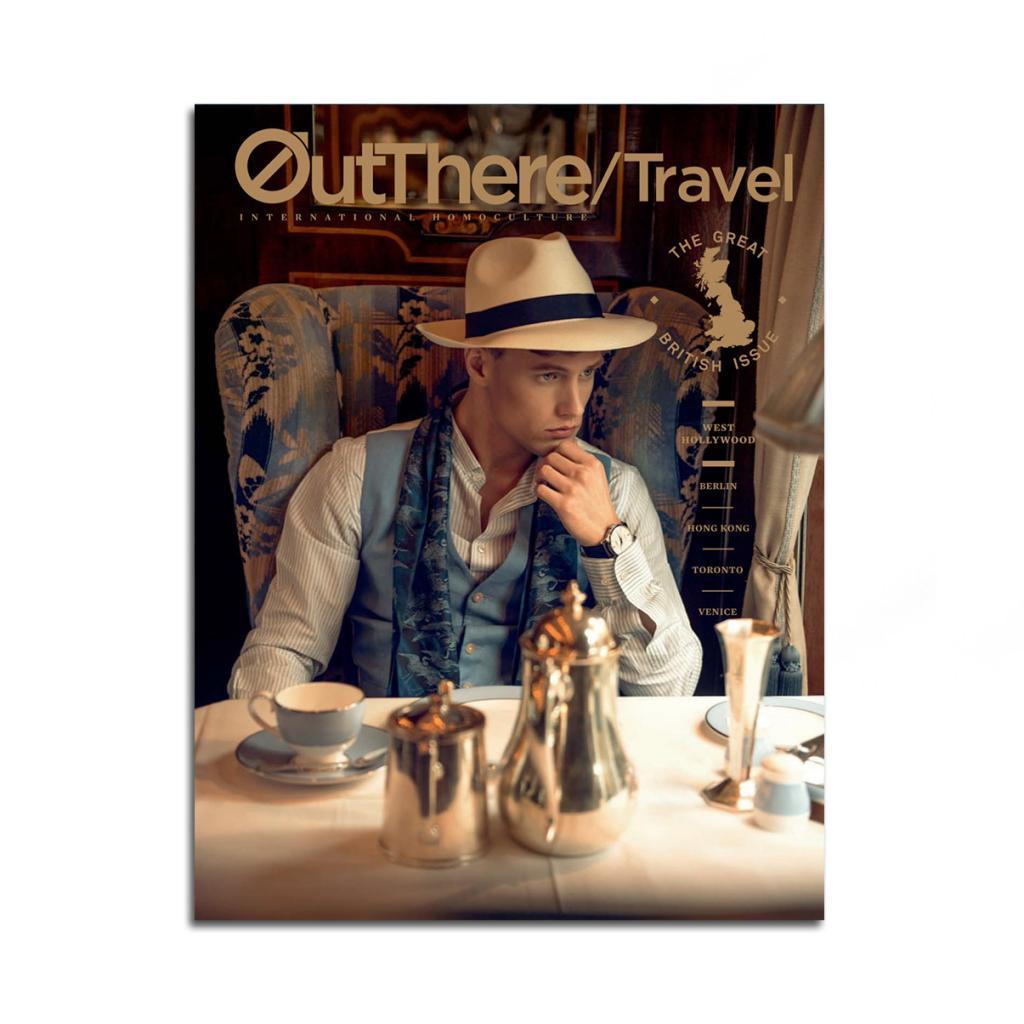 Mystery has always been in the air in WeHo, ever since Prohibition in the 1920s – the city's defining moment. This little part of Los Angeles, back then called Sherman, rose in notoriety, sitting in a little pocket outside the jurisdiction of both the Los Angeles and Beverly Hill's police departments. Alcohol flowed freely despite being banned elsewhere, although drinking and good times in the city involved cracking a code. Bar a few brave venue owners, the mobster operators made sure to keep the underground strictly underground, but with that came an ever-evolving and fascinating programme of surprise performances, nightlife and venues – complete with their own secret code and social networks to get the word out.
Exclusivity was also key, it was important that the Tinseltown elite were never seen breaking the law, so they had their own high-end drinking dens. With that came a whole group of aspirational wannabes, desperate to know where they were and how to get in. At the other end of the scale, blue-collar Angelinos were flocking to the bars along Santa Monica, coming in on the Hollywood Subway system to join the revelry (yes, the subway existed. The line opened in 1925 and the underground tunnels and stations are still there beneath the streets, much of it left like a time-capsule since it closed in 1955). This lawless backdrop, alongside the 'anything-goes' attitude and bohemian atmosphere made it a haven for gay people – yet another private community, with its own codes and ways to (mis)behave.
The popularity of the city with the creative set brought with it wealth and a reputation of glamour. Home-ownership by the Hollywood elite grew – fabulous mansions and bungalows sprung up in the area, complete with their own party rooms, pool decks and entertaining spaces. Dorothy Parker moved to the area as Prohibition ended in 1933 and essentially kick-started the scene with her lavish house parties, still infamous to this day, securing her place in the WeHo hall of fame.
"The popularity of the city with the creative set brought with it wealth and a reputation of glamour. Not much has changed since then."
Not much has changed since then – over 80 years later, that same vibe exists, making WeHo arguably the gayest city in America, and also one of the most secretive playgrounds to visit. I found myself sat at a supper club concept dreamt up by a gay couple in one such bungalow. It's everything you imagined of a LA home – a secret garden, pool and an extensive, not to mention expensive, art collection. One weekend each month, Brad and Giovanni open up their home to other gay people, for a price, to feast on Gio's delicious Italian cooking, network with the homo-glitterati and enjoy their beautiful home – by invitation only. It has turned into a lucrative sideline that has made them the talk of the town. After 20 years in WeHo, Brad had had enough of the monotonous Boystown scene – so he decided to bring the party to him. He liked being part of this counter-culture and felt that exclusivity and shared enjoyment among a small group of people was the answer to a growingly impersonal and commercialised society. I couldn't agree more.