Going beneath the surface of Stockholm's public art scene, Uwern Jong takes a ride on the Swedish capital's underground railway.
I'm stood on the platform at Stadion TBana (metro) station, beneath a giant mural of a rainbow. For a split second, I felt the gayest I ever have – and proudly so. But as I cross the platform, I look up at the painted cavernous roof and felt strangely uplifted.
Stockholm is famous for its station art, touted as the world's longest, mixed medium art exhibition, spanning the 110km long network. There isn't much more I can tell you about it that hasn't already been documented in numerous books, websites and blogs. The facts speak for themselves – 100 stations of which 90 feature art by 150 artists.
The first expressive splash of paint was applied in the 1950s and since then, artists have worked it into the marvel that it is today. I was interested in the inspiration behind this. A couple of artists, Vera Nilsson and Siri Derkert made the proposal in 1955. They were vehemently backed by two political parties, the Social Democratic Party and the Left Party, both socialist. Stockholm's interest in public art goes back to the 1800s when socialist ideas were discussed at length over the need to make art publicly accessible and open to all classes, inspired by one of Stockholm's most prolific creative souls, Johan August Strindberg – a 19th-century writer, poet and painter.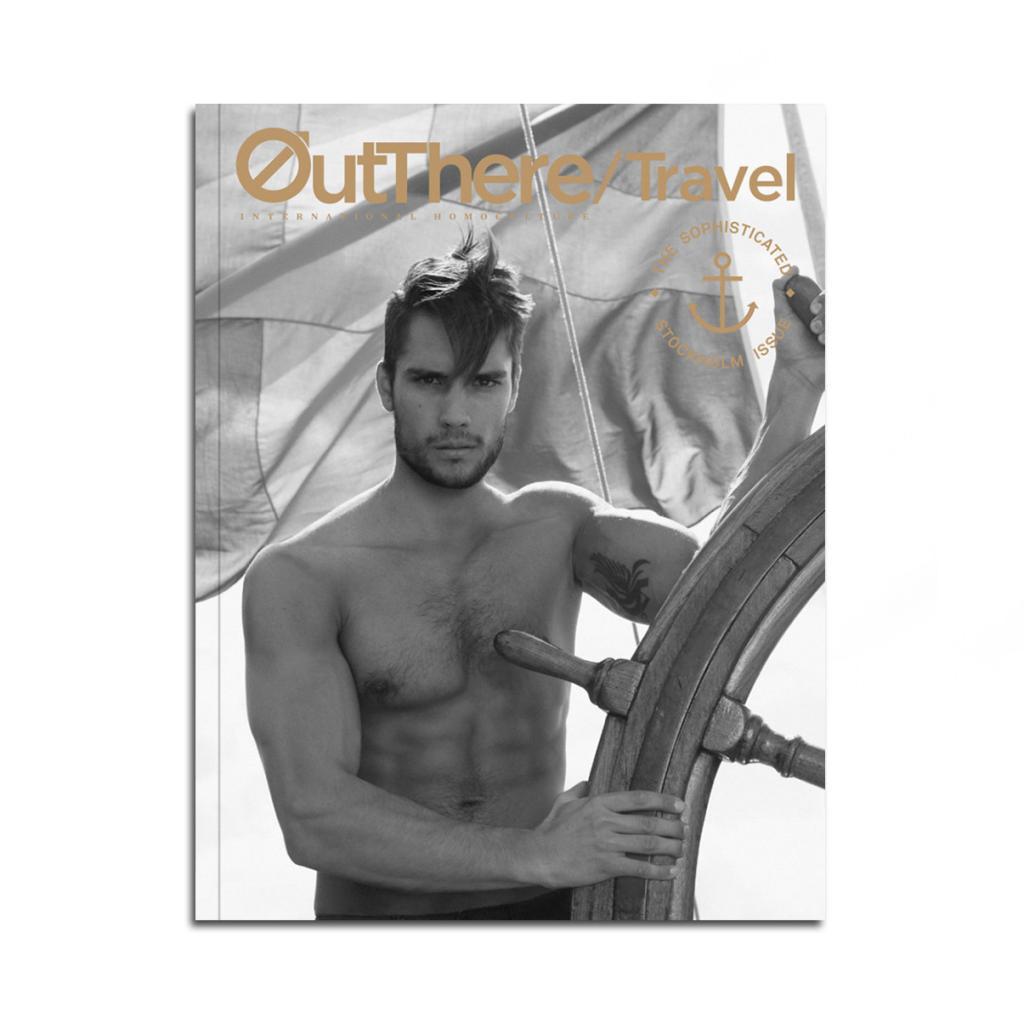 The thing I found most interesting about Strindberg is that, whilst he wasn't gay, he was decidedly queer. Back then, he was working on gender theory and heteronormality. His position was unclear, he swayed from one ideology to the other, a supporter of women's suffrage one year, but a misogynist the next. He always leant left – a keen political deconstructor, his thinking is manifested in his work – work that went on to inspire some great gay writers – Tenessee Williams, Eugene O'Neill and Edward Albee included. But the lesser-known piece of Strindberg theory is about how art can influence behavior. He had claimed that through writing and painting, governments could create dramatic social change. Strindberg passed in 1912, but his essays became an obsession among social theorists of the day.
His work traveled far and wide, but one of his biggest fans was a Russian named Joseph Stalin. Stalin, the architect of Russia's communist past had another pet project – the Moscow Metro, billed as the USSR's most extravagant feat. Stalin ordered the country's best artists and architects to design an embodiment of what he called 'svet' (radiance) so that when Muscovites passed through the transport system, they felt confidence in a USSR of the future. Art to some, propaganda to others. Considering this passion originated in Stockholm, I can't help but feel that there is a link between the two. I'm not proposing any conspiracies, of course, it's a no-brainer that uplifting, colorful, creative and inspiring art in populous spaces will lift spirits and morale, particularly in times of austerity, and not to mention when the climate is cold and dark.
Over 65 years, I feel the TBana art has become somewhat of a statement about the Stockholm of today – uplifting, confident and truly optimistic of the future. Whether a message planted by the government or an expression of the city's creative spirit, I feel it – it's in the air and literally written on the walls, everywhere I roam.
Storstockholms Lokaltrafik has free weekly guided tours. All you need is a ticket to ride.
Get out there
Do…
… pick up a Stockholm Card. It gives you free travel on public transport and gains you entry into 80 museums, most of which are world-class.
… use the T-Banasystem. It's comprehensive, clean and a fantastic way to get around.
… come back. Art on Stockholm's T-Bana is an ongoing thing, with two new projects already commissioned.
Don't…
… forget to get the Stockholm Card or any ticket stamped and dated when you first enter– fines are steep.
… miss the free, weekly guided art tour – it's amazing.
… be surprised to see male train drivers in skirts. They're not allowed to wear shorts when it's hot, so instead, they wear their female colleagues'uniforms in protest.