Born and raised in rural Oklahoma, Eric Buterbaugh now lives amongst the stars in West Hollywood, where his entrepreneurial spirit knows no bounds.
Accepting a casual offer from a friend to arrange the flowers for a book launch – a bold step when he had never so much as touched a flower before – led Eric Buterbaugh to become Hollywood's premier florist to the stars. No mean feat, in a city where impressive, lavish displays of creativity and opulence are the norm.
"I always needed to be the best," Eric casually explained to me in his wry southern accent.
There aren't many people who have personal anecdotes involving the likes of Elizabeth Taylor, Gianni and Donatella Versace, Demi Moore, Madonna, Herb Ritts, Elton John, Prince Andrew, Cameron Diaz and Naomi Campbell (to name just a few). But then Eric Buterbaugh has led no ordinary life. He is just one of those people who has a knack of being in the right place at the right time, not to sell short his bundles of disarming charm and wit, of course.
Born and raised in rural Oklahoma – albeit to a well-to-do family – was never going to cut it for a young man whose destiny was to be amongst the stars. As quickly as his designer-shoed feet could carry him, Eric fled to the epicentre of the then-booming oil industry that was 1980s Dallas, Texas.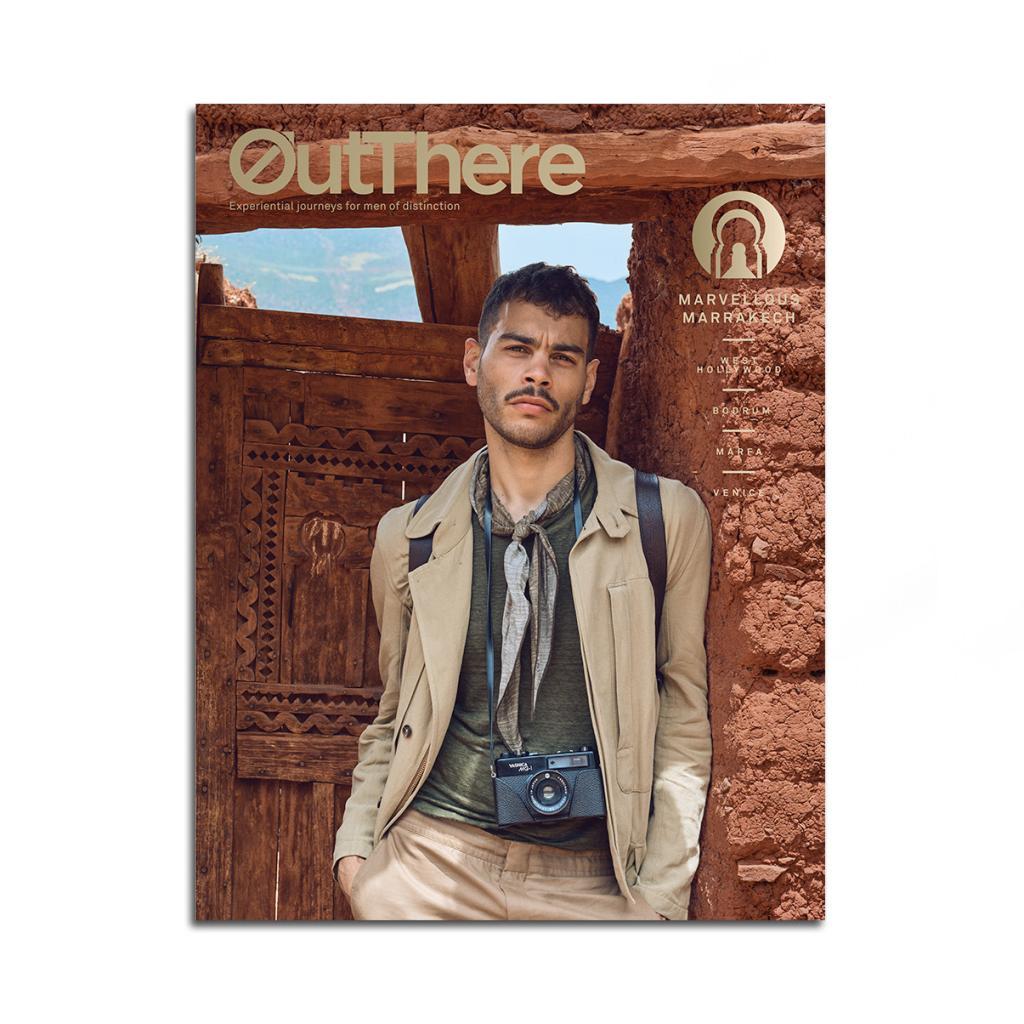 Despite foregoing his family's money in exchange for his independence, Eric's taste for the finer things led him to a job at the city's Versace store; here, he began a journey that took him to the very top of the then uber-cool fashion brand, enabled him to travel the world, but eventually brought him to Los Angeles, where he absolutely thrived.
He's also giving back to the community and regularly hosts gay men's yoga classes in the garden of his Melrose showroom.
After decades of doing business with celebrities, Eric is now a star in his own right. Flowers aside, he also now runs a gallery and has recently launched a range of floral fragrances, all of which are as fabulous, opulent and delectable as he is. West Hollywood is brimming with people with back stories like Eric – gifted, talented OutThere people, inherently creative, but extremely entrepreneurial in spirit. 
The rich and famous have long relied on creative, gay people to support every aspect of their lifestyles, so it's no surprise that there is such a density of world-class creativity in the city.
For a visitor like me, this energy is magnetic. Beyond all the liberalism and infrastructure, it is this that really makes West Hollywood special.
Photography by Martin Perry