The Mayor of West Hollywood, 'Call me John' Duran's opening gambit goes a little something like this: "Welcome from the people of the City of West Hollywood – where the women are strong and the men are pretty!"
If I didn't know it already, I realise then that West Hollywood, its elected city leader and I were going to get along just fine.
John Duran has been Mayor four times in 18 years. He's a consummate public service pedigree and I learn that long before his current term as leader, he was a vocal civil rights attorney for the LGBTQ community during the AIDS epidemic of the 80s and 90s.
"Fostering the LGBTQ community has been my life's work. West Hollywood is known as the mecca for LGBTQ culture. We fly the rainbow flag 365 days a year. We were the first city in America to create domestic partnerships and advocate for marriage equality. We're now building an AIDS monument to remember our dead and recognise the heroism of those who responded to the epidemic. The City has had gay culture present from the drag shows of the 1930s to today's LGBTQ museums, community spaces and nightclubs," he proudly tells me.
But I don't really need telling. West Hollywood's gayness is unmissable. There are 88 cities in L.A., and while I have yet to see them all, I sense that West Hollywood is by far the most colourful and flamboyant. I ask John if he personifies the city.
"Trust me, when I say to people that I am the Mayor of West Hollywood, they look at me as if I had just said that I am the Wizard of Oz," he retorts.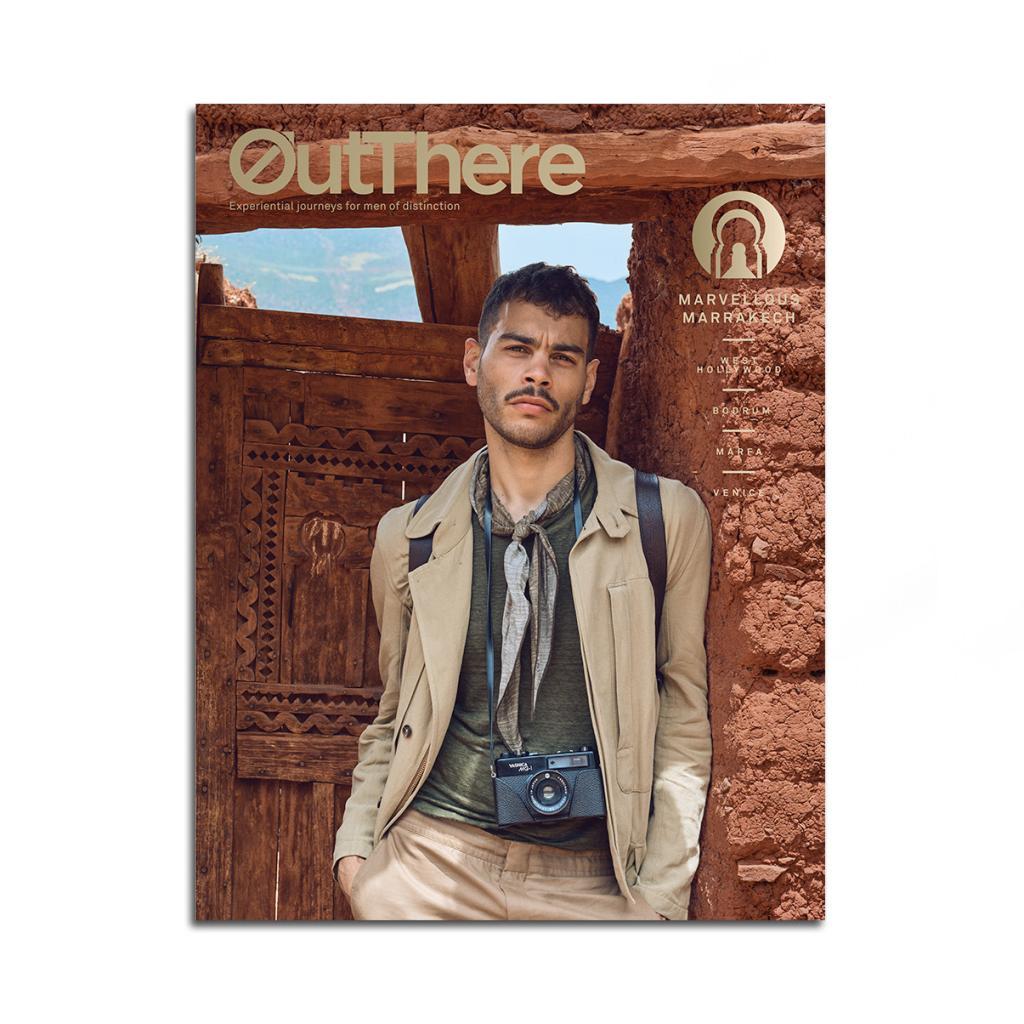 The city's history goes some way to explaining what makes it such an eclectic place. While West Hollywood has been an official neighbourhood for over a century, it was considered unincorporated county land until 1984. During Prohibition of the 1920s, it was the hangout of Mickey Cohen and Bugsy Siegel with their gambling houses and speakeasies. Its notoriety as a counter-cultural, off-the-edge and outside-the-box destination lived on and much of that energy still remains today. Some older gay residents suggest that its very name 'West Hollywood' came from the fact that Hollywood's leading men, throughout the ages, would say that they were "going out West" to party, play and hang out with their boyfriends. In any case, West Hollywood has long been a popular place for enjoyment and hedonism and a community grew around that.
John tells me that he has an intense interest in preserving the nightlife on both the Sunset Strip and the Boystown area of the city.
"I'm keen to always innovate with new cultural events and uses for our city streets and buildings to keep the scene alive. By making the city of West Hollywood a happening place, we ensure that we forever remain clever, tart and ultimately, notorious. If I get my way, WeHo will have much more nightlife; more music; more art. We'd have more songs and more diversity. We'd be queerer; more unorthodox. There'd be far more discomfort for the sensible."
What I like about John Duran and WeHo, in general, is that they're not afraid to show the world that you can be different, non-conforming, colourful, outrageous; and yet, be successful, with a prosperous government and business community. John explains.
"When we adopt minimal government intrusion into business (favoured by conservatives) coupled with expansive creativity outside the lines (favoured by liberals), we can show what the human spirit is capable of achieving and passing on to the future. But leaning too heavily in either direction would mean that the magic would be lost. I guess you can say libertarians and capitalistic progressives love us!"
This 'magic' is exactly why Out- There travellers will want to visit. WeHo at face value is not unlike any other thriving Californian city, but what makes it special is its ever-welcoming, creative spirit.
"Incoming luxury travellers are very important to us. But so is having space and place for a young creative artist with only a guitar on his back and a song in his soul to present his contribution to the world. We will always have room for more divas, drama- queens, drummers, boy bands and those who dance to their own unique rhythm."
Photography by Jonathan Moore, courtesy of the City of West Hollywood