The inside track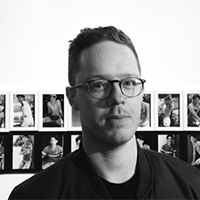 Stuart Sandford is an artist whose photographic, video, sculpture, and installation work has been exhibited across the world. In 2010, he curated the group show 'HUNG' and co-curated 'Boy BANG Boy'. Currently based in LA, he is also a writer and screenwriter currently developing his first feature film.
Drink
Harlowe – a place with old school Hollywood décor, where a mixed and relaxed midweek crowd mingle and sip great cocktails.
Eat
Guisados – this Eastside-born taco spot finally comes to the Westside, and brings with it super-tasty, authentic Mexican flavours.
See Art
As much as it's been hyped recently, OHWOW Gallery always has something worth seeing and truly lives up to its reputation.