The owners of Malta's glitziest fashion brand Charles and Ron are modest about the part they've played in helping the country progress, claiming they're not really part of the scene. Perhaps it's more that the scene got used to coming to them…
Many people know the city of Naxxar because of the Palazzo Parisio, once a secret hunting lodge dating back to the Knights of St John, then an ornate stately home and party palace for the family of 19th-century business mogul and Valletta celebutante, the Marquis Giuseppe Scicluna. With its perfectly manicured Italianate gardens, the house is one of Malta's most spectacular and opulent sites, boasting a dramatic marble staircase, sumptuous gilded salons and dozens of private rooms, each with Italian-inspired Maltese frescoes. It's just one of the gorgeous villas – old and new – that line the streets of this otherwise unassuming little 'city' (more of a village to visitors like us with untrained eyes), just outside Valletta. The area has long been a closely kept secret among the island's chic set, who like to play away from the prying eyes of the hoi polloi of Malta's various historic capitals.
Today, although the country has been catapulted into a much more progressive future, not much has changed in that respect. Except perhaps, for this very reason, Naxxar is prime in-demand real estate. It's home to some of Malta's most successful entrepreneurs and celebrities (including a few of the nation's Eurovision Song Contest pop sensations) and there are also a number of private villas for visitors to rent, although these come at a much higher price tag than in many parts of the island, considering the city's a drive from the main tourist drags.
Picture the scene then: a plump-lipped chi-chi woman in a velour tracksuit is out walking her coiffured designer dog. She bumps into a gay couple in matching his-and-his head-to-toe black outfits that are cut just too short in the sleeve and ankle to be store bought. She air-kisses them, 'mwah, mwah'. It's the go-to greeting in Maltese social circles if you're on friendly terms; a nod suffices if you're not. All three then acknowledge the presence of a shiny supercar driving past by simply peering over their sunglasses, before launching into unintelligible gossip about its owner.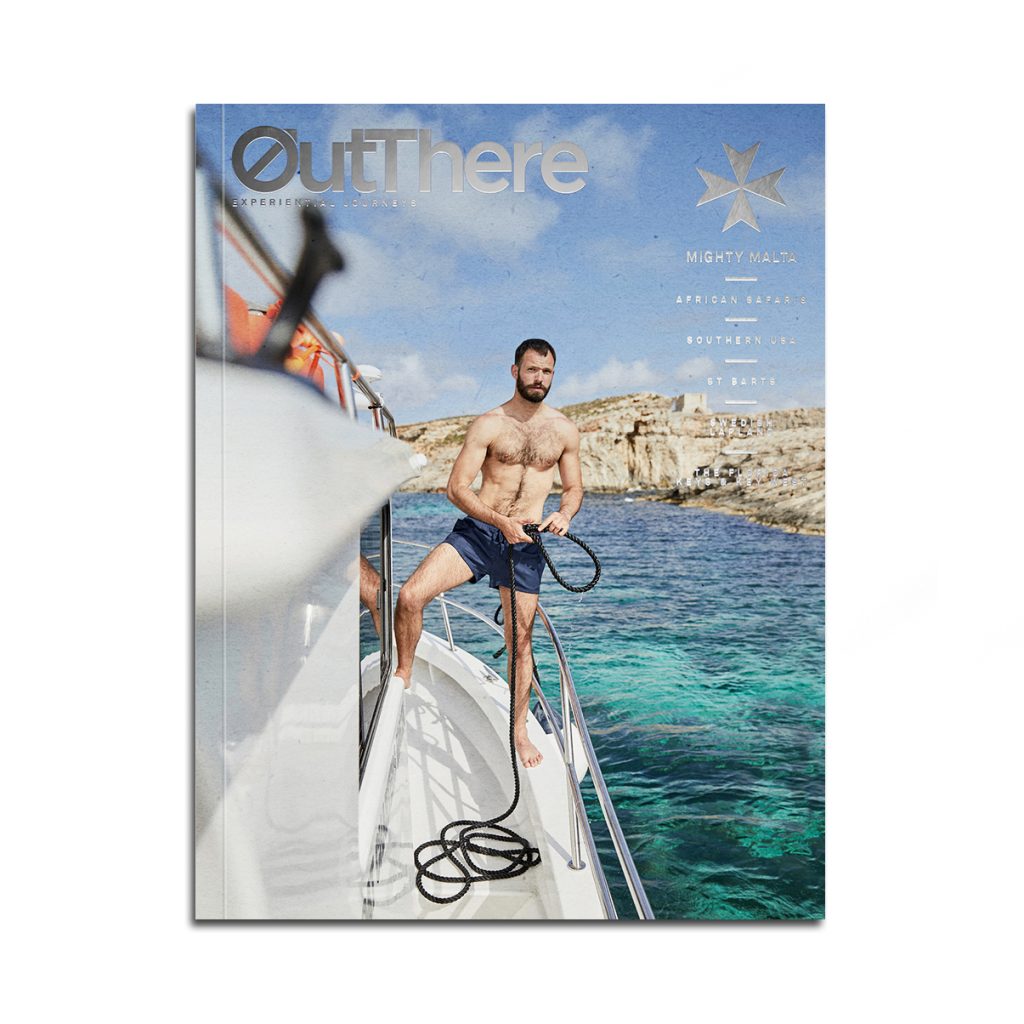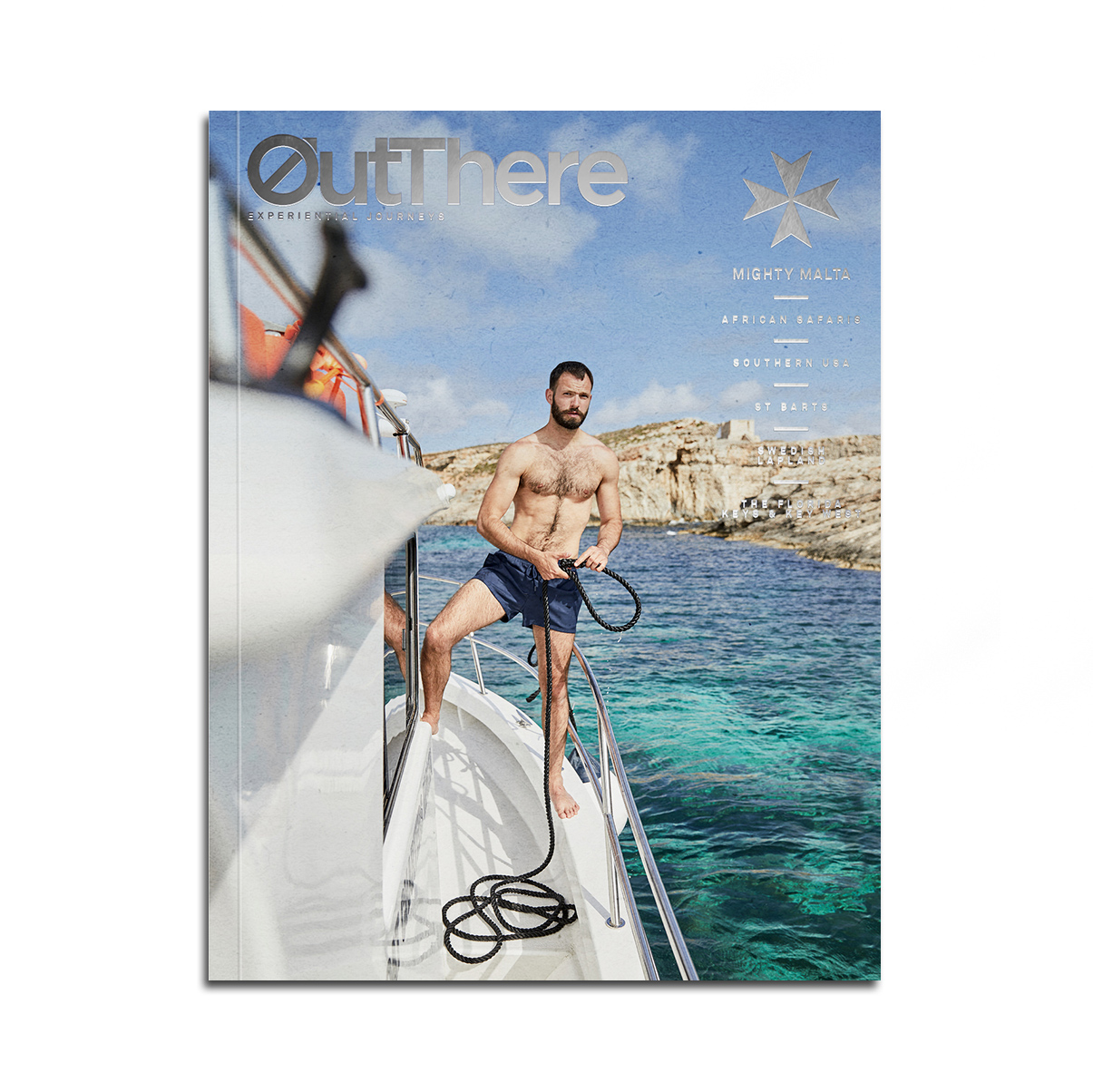 This fascinating cameo takes place on the corner of the block housing the Charles & Ron flagship store and café, a much-loved, go-to social spot. As I enter the building, I see mannequins dressed in luminous resortwear lining the mezzanine. In front of me – visually merchandised to within an inch of their lives – are monochrome, gender-fluid accessories emblazoned with the iconic C+R emblem I've seen so frequently during my time in Malta. Further in-store, a handsome barista stands behind a counter of glam cakes baked by the café's young head chef. She swapped her career as a structural engineer for a creative outlet in the kitchens here.
Dapper locals brunch on 'eggs Benny' in the Californian-style café. A bridezilla and her tyrannosaura-mother announce themselves rather loudly as they float through the doors, blissfully unaware that they, too, have become the subject of discussion of the tattling threesome outside, who are now peering through the windows of the store. But the two women must be important, because they're greeted almost immediately by the store's proprietors – Maltese design royalty and brand namesakes Charles and Ron.
Charles is a softly-spoken but flamboyant designer who attributes his passionate creativity to his Maltese blood. A self-taught bridalwear maker, he comes from a long line of seamstresses – his aunties. Today, Charles is a highly regarded couturier to the Maltese glitterati, with a waiting list over three years long and celebrity status to boot. He met his husband Ron in Amsterdam in 1992, bonding over a mutual adoration for Barbra Streisand.

Ron came to Malta to visit, loved it and never left. And, after 25 years together, they married when Malta changed its laws to allow equal civil partnerships. Ron brings a no-nonsense, Dutch pragmatism and diplomacy to complement Charles's brimming creativity and has helped to grow the brand into ready to wear, casual dining and, at the time of press, we're told, homewares (you heard it here first – C+R Maltese fig candles will quickly become a much-desired souvenir), all this across three retail outlets in Malta, international fashion weeks and select stores around the world.
"Any Maltese person you meet, anywhere in the world, has had their life touched by Charles and Ron"
It's safe to say that C&R is by far Malta's leading fashion (and now lifestyle) brand. Their signature style draws inspiration from the archipelago, with Maltese motifs, colours and stories featuring heavily in their collections. Their work is brushed with a 1990s fashion sensibility when it comes to design, yet is timeless and effortlessly commercial. Their clothing and accessories leap off the pages of the fashion magazines they're regularly featured in, not to mention the many Hollywood music videos and red carpets. Despite their global renown – and a shared love of Los Angeles – Malta is where the home and heart are for Charles and Ron. They are deeply in love with the Mediterranean lifestyle and spontaneous informality of island life.
They tell me of an ever-changing social scene, alongside changing perceptions and a more vocal, younger queer population that's growing to become much more exciting, progressive and open to ideas and influences.
"People may think we are Catholic, conservative small-islanders," says Charles, "but things have changed a lot. Most people here are 'live and let live.'"
He tells me that when he and Ron married, he was terrified about what his aunties would think. It's impossible to have a secret wedding in a place like Malta and, shuddering at the risk of the repercussions of not having them at his celebrations, he invited them. No questions were asked, they showed up and were the life and soul of the party.
"Things have moved very fast," adds Ron. "The government caught up with the rest of the EU and there are people working hard here to fight for the rights of our community. We may be island folk, but we are forward looking and well-travelled islanders. And for the longest time, the rest of the world has influenced us. So, it's no wonder that global trends spread like wildfire in Malta. I think that's a very good thing."
Everyone I've met here – OutThere or otherwise – speaks fondly of the couple and with a sense of familiarity (which is probably not that hard on a small island). Judging by the fact they are very much the centre of the community in Malta and also across the globe (any Maltese person you meet, anywhere in the world, has had their life touched by Charles and Ron, and most will be sporting at least one item of C+R apparel), I feel that there can be no denying the power of their visibility as an unapologetic, queer couple and as visionaries and role models for the community and wider population of the country today.
Photography by Martin Perry