Until 500 years ago, Mdina was the capital of Malta, then a shift in power left it a ghost town, a so-called 'Silent City'. But the nobility remained, and to this day unlocking the bolted doors of their magnificent palazzos here is no mean feat. Unless you're in the know…
Wandering the sleepy, narrow passages of the cloistered, fortified city of Mdina inspires feelings of awe and eeriness in equal measure. Its beautiful, delicately preserved, medieval-like setting is sublimely atmospheric and a visual storyteller's dream, so it is no accident that many Hollywood blockbusters have been shot here.
Creamy limestone edifices line cobble-stone streets, polished after centuries of foot traffic. Pink bougainvillaea-covered fascias reveal little Arabesque arched doorways, now decorated with Christian effigies and curious iron doorknobs. The morning shadows play tricks on my mind… Did the famous ghost-bride (who allegedly roams the streets, warning those who care to listen about the sorrows of lust and love) whisper in my ear before breezing around the corner? Or was she calling to me like a Maltese Juliet from a gallarija (balcony), beckoning me to push open a pale-blue door beneath her to discover some deep and perhaps dark family secrets?
An old lady emerges out of nowhere from a window, huffs and slams close the shutters, as if in warning. The noise causes a cat, who was snoozing in the shade, to leap away quickly, perhaps worried that my curiosity might actually kill it. The cathedral bell tolls, its echo reverberates quickly down the narrow alleyways and up my spine. And suddenly everything falls to silence; all there's left for company are the sound of my own footsteps.
Some historians say that Mdina's history goes back to 4,000 BCE. But, in relatively more recent terms, it was first fortified by its mighty stone wall some 3,000 years ago (around 700 BCE), when the Phoenicians annexed it off as the strategic fortress city of Maleth, away from the civilian settlement next door. The Punic people installed a life-size statue of their goddess Astarte, the deity of sex, fertility and war, at the city gates.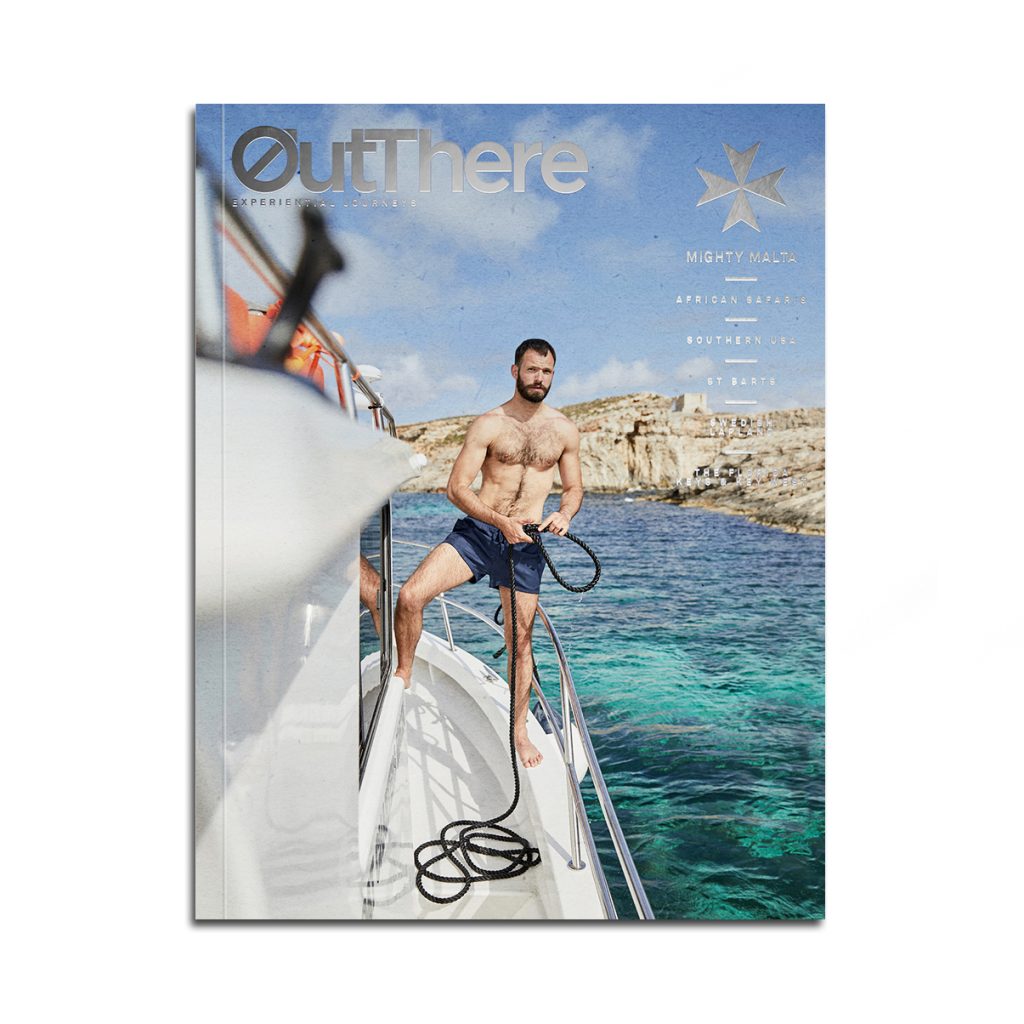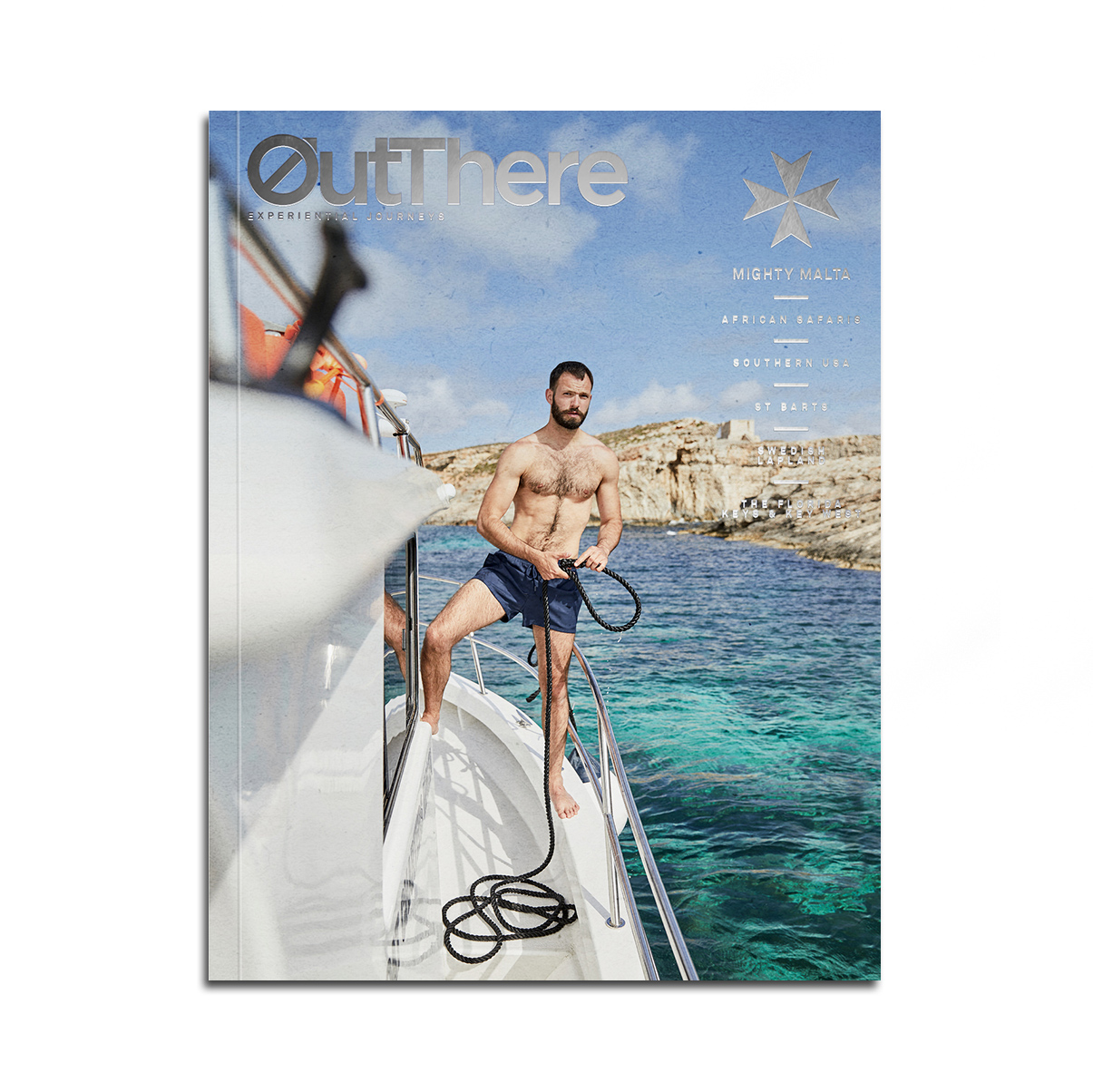 Then came the Romans, whose regional governor was so enamoured of the city that he renamed it Melite, and insisted on building his palace here. We know that the Romans treasured the city's beauty, because, unlike in their other conquests, they didn't remove Astarte from the walls, but reconfigured her as Juno, the goddess of protection and feminism and an icon of the Roman state.
The Arabian Aghlabids followed in the 800s CE and adored the city just as much. They also chose to rechristen it, and it is their names that have stuck until today. Mdina comes from the Arabic word 'Medina', meaning 'city of the Prophet'. They also incorporated nearby Rabat (still called that to this day), which means 'blessed suburbs'. They, too, left the statue of the goddess at the gate alone.
In the late 1000s, the Kingdom of Sicily conquered Malta, bringing relative peace (maybe that's why the Arab names stuck), and so began their long reign, before they handed over to the Order of St John. This illustrious tenure was known as Mdina's 'noble' period and was when the wealthy Maltese took to it as their home, building stunning palaces and houses. As a result, it remained Malta's most refined city, even when the capital moved seawards to Birgu. While Malta's other cities started to grow, Mdina shrank and became even more exclusive, with only the noblest of families claiming residence within its ramparts. The statue of Astarte that had stood at the city gates for nearly a thousand years offered them her ongoing protection, but the advent of more heavy-handed Catholicism branded her a heretic and she was removed from her nook and placed in the Roman Villa museum, where she is today.
The descendants of those circa 12th-century noble families still own – and continue to live in – Mdina's majestic palaces. For some 800 years, it has been almost impossible for outsiders to gain access, unless you knew someone who knew someone. I am lucky to be that someone.
Every visit granted is different, I'm told, dependent on the owner. I'm greeted at the giant green doors of the French Baroque palazzo by its landlord, a Norman-Sicilian count. A chirpy, suave man dressed as if he's just got back from the country club, he looks like an interesting chap to engage in conversation over copious gin and tonics, but he says very little, excusing himself pretty much as soon as he bolts the door. Other owners may take time to show guests around themselves or stay for a drink, but I'm told that I'm fortunate enough to have met him at all, as he's usually out of the country.
The building is utterly magnificent, with a beautifully sculptured entrance and tiled, Moorish-style inner courtyard, complete with babbling fountain. Everywhere I look, in each of its many rooms, both on the ground floor and on the upper storeys accessed by a Renaissance-style staircase, are antiques, oil paintings, photographs, Christian paraphernalia and enough leather-bound books to fill the national library. They include rare tomes covering everything from medieval history and warfare, to art history. I'm drawn to one in particular – among the first-ever commercial travel guides – published way back in the 1890s. On the shelves, squished in between old records and video tapes, are manuscripts that would fetch a fortune at auction. Entering the palazzo is like unearthing a time capsule, its artefacts and stories dating back to the 1240s.
Also on display is a large collection of Maltese clocks. They're stunning specimens to look at, many with gold inlays shimmering away in the morning light pouring in through the windows of the palazzo. They turn out to be the perfect starting point for my next Mdina stop.
Clock-making in Malta dates back only to the 18th century, but it's an art that was coveted by Mdina's nobles. I meet Pierre, who comes from a family of clock-makers and gilders. He is one of the few people in the world that still makes timepieces in the traditional Maltese style. He still takes commissions, but be prepared to wait years for one of his delicately produced pieces to be made.
"Mdina is like the proverbial onion, with layer upon layer of life, lore and legend waiting to be peeled back and discovered"
Rather than purely functional items, Mdina's clocks were highly prized collectables. The more you had – and the more opulent they were – the wealthier you were perceived to be. They were generally hung in the drawing room at the front of the house, as they were in the palazzo I just visited.
Pierre's workshop is a shrine-like space, dedicated to hundreds of years of workmanship. Clock-making is a painstaking craft that requires the utmost patience, which Pierre clearly exudes. He explains his family's history in great detail and gives me an overview of the work that goes into each piece.
Just outside the city walls in Rabat, we pay a visit to another artisan, who creates masterpieces of the edible variety. Master baker Gulinu has been perfecting making pastizzi (the famous Maltese snack) all his life. His shop in Rabat was once the go-to among Mdina (in fact, Maltese) high society, who craved his delicate pastries. He recently retired and now bakes only for VIPs or small-batch, special orders.
He invites me into his home and kitchen. Little did I know that I would be making them for myself, with Gulinu's secret recipe. As he regales me with Mdina history and anecdotes of daily life, including the latest gossip and goings-on in the city, he shows me the tricks of the trade to make the savoury cheese pastries light. Although he's a purist, he has experimented with different fillings over the years and, when he finds out I'm British, he shows me how to make one of his bestsellers – mushy-pea pastizzi.
After the bake-off, we wander to St Paul's Grotto for a private tour. It's a touristy destination, but the history of St Paul's arrival in Malta is closely linked to Mdina and Rabat. St Paul is said to have landed in Malta in the year 60 CE and there is a church dedicated to him here, built above the grotto where he is said to have lived and prayed while waiting for the ship to take him to Rome to be restored. Myth has it that its cavernous stone walls have miraculous healing properties and, no matter how much zealots try to remove bits to take home with them, it remains unchanged. The grotto forms part of a series of underground catacombs – a labyrinth of third-century subterranean tombs that are the earliest archaeological evidence of Christianity in Malta – stretching deep underneath both cities.
Some of these catacombs, such as those of St Agatha, hold other secrets. The story goes that, as Turkish invaders laid siege to Mdina in 1551, St Agatha appeared to a nun, persuading her to make a procession around the walls of the city while holding up a sacred image of the saint. The nun duly did as she was told, and the Turks abandoned their attack on the city and raided Gozo instead.
To celebrate the end of a fascinating day, we take to the city's ramparts for a private Maltese wine-tasting. As the sun sets and the city empties of tourists, the light is magical – a gorgeous warm hue paints the city and land beyond a fiery sienna, and the silence is equally golden. The delicious, young wine is sourced from Ta' Betta, a vineyard just seven minutes' walk from Mdina. Exquisite amuse-bouches are served by one-Michelin star chef Kevin Bonello, from de Mondion, the only awarded restaurant in the city. He delivers them personally and invites me to a table he has reserved for me for a multi-course dégustation menu at his rooftop restaurant above the Xara Palace. It's a delightful surprise.
Mdina is like the proverbial onion, with layer upon layer of life, lore and legend waiting to be peeled back and discovered. Just scratching the surface will make your eyes water. But go deeper, and gain access beyond all that's obvious, and the place will fill you with wonder. And, in my case, top-notch food.
Uwern travelled with Scott Dunn Private, the highly personalised travel club. Scott Dunn lays importance and emphasis on privacy, discretion and access to extraordinary experiences and places to stay that others just don't offer.
Photography by Martin Perry