Deep in the 17th-century kitchen of the atmospheric Inquisitor's Palace in old Vittoriosa, Malta (or Birgu, to those in the know), a bottle of champagne is popped, cooled by ice that is harvested daily from the summit of Sicily's Mount Etna just over the water. There's a smell of smoked woodchip that fills the air and two deliciously dressed oysters lie in wait on the table: one lightly smoked (in a method that would soon disappear from menus across Europe because of the complexity of its recipe); and the other, freshly shucked, topped with high-grade, Moderna balsamic vinegar from Italy, much like you'd still find in Mediterranean seafood restaurants today. It's breakfast-time, and the Vatican's ambassador in Malta is trying to impress some foreign dignitaries, with a leaf straight out of the opulent (cook)book of the French courts of the time.
This may sound like a lavish lifestyle for a man of the cloth, but Malta has – since the 1600s – been a place for those looking to enjoy some luxury and sophistication away from home. The country's multi-cultural history, combined with its position in the Mediterranean – at the confluence of trading routes – means that a cosmopolitan way of living isn't new to the country and some of the very best, worldly experiences are available to those who seek it (and know where to look). The Maltese don't shout about it much, perhaps they want to keep the best to themselves … but in our time in this storied destination, we discovered that Malta really is a country full of fabulous luxury secrets…
Taste History
Fast forward some four hundred years and we're back in the Inquisitor's kitchen, knocking back oysters and champagne delicately prepared by Chef Malcolm Baldacchino (who has just let slip on a secret of his own … he has just launched a brand-new blend of his namesake "Baldacchin" small-batch wine). Alongside Taste History curators Liam Gauci and Kenneth Cassar, Malcolm has been painstakingly trawling through history books, merchant records and other evidence of ingredients imported into Malta back in the time of the Inquisitors, to find that they ate and drank rather sumptuously.
Today, they recreate those recipes, as closely as they can, to the tastes of the 17th and 18th centuries albeit with a little creative license … in a truly experiential and historical dining experience set in some of Malta's top heritage landmarks. If the walls could talk, they'd tell you they're hungry! Exclusive private tastings are also available by advance booking, from a romantic dinner for two, to celebratory banquets for bigger groups.
Star-studded cuisine
Maltese cuisine may not have travelled the world as well as its Sicilian neighbours, but Maltese foodies certainly have; and they return brimming with culinary ideas, matched with top-notch, home-grown and -reared produce. Ask any Maltese, and they'll tell you that the foodie-boom in the country is relatively recent, but its rise, stratospheric.
Malta now boasts five Michelin-starred restaurants and dozens of renowned top-eats. We tasted three of the five, including the classic and atmospheric rooftop de Mondion at Xara Palace in Mdina (ask for a terrace table and try to make a reservation for a Catholic feast day, as you'd be rewarded by a dazzling firework show in the inky night sky). Under Grain – at the Rosselli AX Privilege in Valetta – has curated an ambience and emphasis on gastro-storytelling that is only just beaten by an attention to detail and level of service that will rival the top restaurants of the world's metropoles. ION – The Harbour at Iniala Harbour House has got the chins of jet-setting foodies the world over wagging their mouths and salivating at the same time.
But Malta's culinary prowess isn't just about the glam … we adored the farm-to-table Ta' Philip in Gozo, where a passion for local Gozitan agriculture and food provenance is brought to life in Philip's simmering cooking pots and in his equally bubbly personality. At Tartarun, in the sleepy but beautiful fishing village of Marsaxlokk, the freshest of fish is brought in by local fishermen and cooked to absolute perfection.
Maltese wine
Like Malcolm Baldacchin's small-batch bottles, wine from the Maltese archipelago is rising in notoriety. While there has been a tradition of Maltese winemaking that spans millennia, it has generally been for family consumption rather than gracing the tables of restaurants. Thanks to changing climates, rich soils (and better marketing), Maltese wine has seen a real boom in quality and demand.
We first tasted Ta' Betta wine at the boutique eatery, Fernandõ Gastrotheque (where executive chef Laszlo Sragli is paving the way for small-glass Coravin tastings, paired to his delicious plates). Instantly hooked, we decided to visit the winery. It is set in four hectares of rolling countryside, propelled by the desire to develop a fun, contemporary method of making wine and an inclusive and celebratory way of tasting it. Its luxurious cellar-door experience is housed in a stunning architectural structure (designed in homage to the warehouses of Malta's Grand Harbour) and its delicious wines are named after the storied Grand Masters of Malta. The vinting expertise here is driven by a Sicilian winemaker who came to Malta in search of something different to old-world wines, backed by the passion of the vineyard's Maltese owners, to create something truly groundbreaking.
Carravagio's secrets
Like Ta' Betta's winemaker, Michelangelo Merisi, better known as Caravaggio, also left Italy to try something a little different. Our consummate guide – Clive Cortis of Malta Private Guide – told us that Caravaggio killed a man in a Roman street brawl and took a self-imposed exile in Malta, giving birth to the Renaissance artist's cultural imprint on the island nation. But rumour has it in LGBTQ+ circles that Carravagio really had to flee Italy after being caught in then illicit relations with another man. Perhaps it was Malta's more liberal outlook that provided him with a safe haven … or that he had friends (or friends with benefits) in high places in the country, who themselves had also escaped the confines of conservative Rome, or had been sent away by their noble Italian families.
At the prime of his artistic renown, he courted the favour of the powerful Knights of Malta and was regularly seen in their aristocratic company. He was then made a Knight himself and commissioned to paint what has become the infamous 'Beheading of St. John the Baptist' … which still hangs hauntingly on display today, at the opulent Oratory of the Co-Cathedral of St. John in Valletta.
Get hitched
While same-gender couples can't be married under the Caravaggio at the cathedral in Malta, same-gender civil unions and marriages – offering the same rights, responsibilities and obligations as heterosexual marriages (including the right of joint adoption) – has been legal since 2014, passed unanimously by the Maltese Parliament and recognised under European law. This means that Malta is well placed to host destination weddings for gay and lesbian couples and there are a number of amazing spaces for a dazzling reception.
We've already discussed the Ta' Betta winery (they are a stunning private venue for an intimate wedding – and pictures!), but we also loved the secret rooftop that is The Sheer Bastion, operated by the lovely restauranteurs behind the award-winning Hammett's Macina restaurant at the CUGO Gran Macina hotel. It is ascended by a winding staircase that opens up to a contemporary party space with romantic views of Valletta and the three cities. The gardens of Ta' Frenc in Gozo is also a stunning place to tie the knot. In fact, most Maltese will tell you that it has long been the in place to celebrate your nuptials on the island, perhaps even in the country.
California soul
It's not all old-world escapism in Malta, there is very much a contemporary scene in the country as well, for those who like to mix it up when they visit. For example, if you're in search of something to wear to that wedding overlooking Valletta's rooftops, then you'll find that all roads will lead to Charles and Ron, partners in work and life … and the island's top couturiers. They also have a ready-to-wear resort line, with bright and colourful fabrics inspired by Malta's history and storytelling.
Charles and Ron have a number of boutiques across the country, but you'll find that their new flagship store (on the corner of St Pauls and Buzzjet) comes complete with a West Hollywood style bistro, a wonderful place for brunch, offering something more out of Melrose Avenue, Los Angeles than Naxxar, Valletta.
Continuing in the California vibe is Beef Bar on the Beach in St Paul's Bay, part of the multinational chain of chic beach and urban social clubs. It's a debonair place to spend an afternoon, or grab an inventive sunset cocktail or five, before heading for dinner elsewhere.
For the love of the sea
Malta isn't known for sandy beaches, but what it lacks in powdery sand, it makes up for in crystal clear, turquoise blue water. The water around Comino rivals the Indian Ocean in colour and clarity and a local favourite is the Blue Lagoon. Luxury, boutique superyacht company Carblu can take you out for a sunset sail, or a private day trip to explore hidden coves … or better still, join them for a live-aboard charter of a lifetime around the Maltese archipelago and the Mediterranean beyond it.
Comino's surrounding sea is also a haven for snorkelling and diving, with some amazing wrecks and dive-sets just off-land and at shallow depth. There is one sandy beach though, but we have been sworn to secrecy as to its location … although it's more a landmark for geologists than sun-worshippers. You'll need a very skilled small boat skipper like Matthew at Joyride Watersports to take you there, as well as his other favourite hidden gems, bays and lagoons … away from the madding crowd.
Monumental Malta
Whether it's wandering the streets of Birgu, or the bougainvillea-strewn alleyways of Mdina, or climbing the ramparts of Gozo's Citadel or the steps up to Saint Agatha's Tower, Malta abounds in beautiful, ancient, storied sites and buildings of interest. All of them are a photographer's (and Instagrammer's) dream. Our advice is to visit these sites first thing in the morning, or at closing time when the sun sets (and they're basked in its golden glow) and before the tourists arrive and after they leave. Then you'll have them all to yourself, to set up the perfect shot.
Beyond its medieval and renaissance architecture, Malta has edifices that go even further back, some dating to before the Egyptian Pyramids. The temples of Ħaġar Qim are said to have been built between 3600-3200 BCE. It's a megalithic temple complex (one of four in Malta that have been designated as UNESCO World Heritage Sites) that's just awe-inspiring. Its story and relevance to the Maltese identity are so ingrained that the ritual altar at the site appears imprinted on the country's five-cent coin.
A culture of inclusion
Many are surprised when they find out that Malta is very LGBTQIA+ welcoming. But it had topped the ILGA (the International Lesbian, Gay, Bi, Trans and Intersex Association) Rainbow Index for over five years running, as the most LGBTQIA+ friendly country in Europe. Despite its deeply Catholic roots (and like everywhere else in the world, little pockets of conservatism and patriarchal attitudes), the Maltese has made great strides for equality and inclusivity – especially in Valletta. It has a vibrant and outspoken community and a small social scene with regular events and get-togethers.
For the latest, check out www.gaymalta.com – but in our time in Valetta, we mingled and met with the city's LGBTQIA+ glitterati at an event at Terry Bonolo's 131 Valletta and also at the community-centric and bohemian Maori, run by Simone Falzon … both proprietors are equally passionate about carving out an inclusive Malta for the future.
Allied Rainbow Communities in Malta, led by Clayton Mercicia and Francesca Vella, works hard to ensure that the country continues to move forward when it comes to LGBTQIA+ and human rights – and that includes welcoming LGBTQIA+ travellers.
Testament to the community's hard work in putting Malta on the world's rainbow map, the country will proudly host EuroPride from the 7th – 17th of September 2023.
For fabulous places to stay in Malta, check out our tried and tested Malta Basecamps. There's more to explore in Malta, for further holiday inspiration, head to www.visitmalta.com
Photography by Martin Perry
---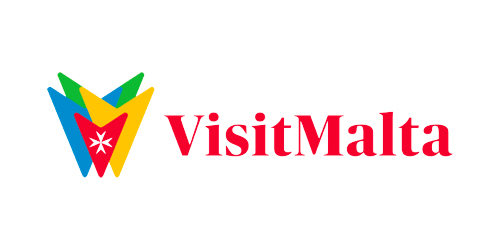 This article is in partnership with Visit Malta.
---