When Casa Ellul first opened in an old 19th-century Valletta 'palace' in 2014, it became known as Malta's first-ever boutique design hotel. Years on, this family-owned, independent place continues to lead the pack and from our stay here, it's easy to understand why.
With just nine, individual suites, it's sometimes hard to get a reservation at the charming Casa Ellul. After all, it is one of the most talked-about small hotels on the island. In fact, it's part of the Small Luxury Hotels of the World portfolio, the only one in all of Malta.
We found Casa Ellul in an old 1800s palace, behind a secret door, in a tight, cobbled old street in Valletta. The two brothers who dreamt up the concept for Casa Ellul clearly had an idea to create a private home away from home, but with a keen eye for timeless, luxury design and also a vision to go all out to create a small hotel bursting in character, likeability and talk-ability.
Every designer suite is styled like an apartment, but each also offers a different and high-spec design theme. The first three floors of the hotel showcase the building's original architecture and period features. Ours (number 3) had a bathtub that extended into an old gallerija (indoor balcony), a cleverly hidden WC and a shower (behind a floor-to-ceiling mural of a quintessential Valletta view) and a separate, mid-century-modern, tastefully-furnished living room.
We just adored the beautiful, original monochrome floor tiles in our suite, which brought a real sense of place to the otherwise modern space. And if that wasn't quite enough, our bay windows pretty much opened up into the neighbouring cathedral, which meant some ethereal chanting and bellringing came as a bonus amenity – the soundtrack to our stay.
The top-floor suites of Casa Ellul are more contemporary and the most sought-after hideaways in the hotel, designed with luxurious Italian furnishing and offering up stunning rooftop views, including an up-close and personal one of the gorgeous dome of neoclassical St. Paul's Cathedral next door – as well as the Grand Harbour – from its private patios. Guests of these suites are thoroughly invited to soak in the view, as these two top-tiered rooms come with outdoor jacuzzis. Bag one of these rooms and we'd guarantee that you'll be hard-pushed to leave. They're utterly romantic.
The small team here are also brilliant: very attentive and they went well out of their way to help us make our stay truly fabulous. Meals (and gin and tonics) are served in the rather social ground-floor restaurant, Risette. At time-of-press, Chef Andrew Bord presides and the food is delicious, rivalling some of Malta's best restaurants, a tall order. Word on the street is that it could soon pick up a (well-deserved) Michelin accolade.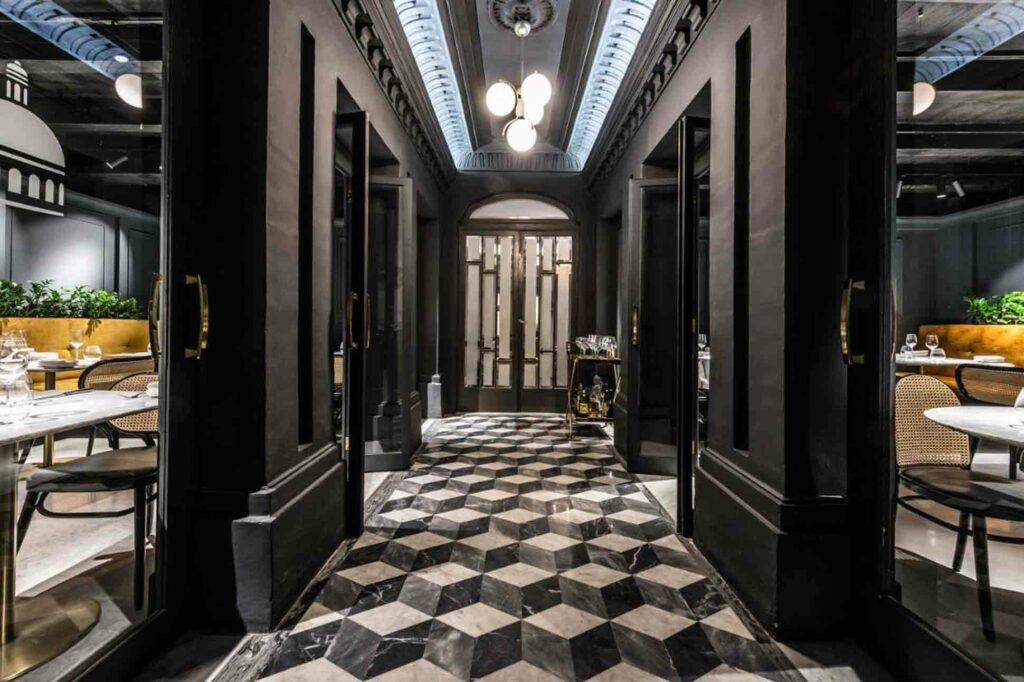 | | | |
| --- | --- | --- |
| Perfect for | Fly into | Right on time |
| The Insider | MLA | GMT +1 |
While you're Out There
If the chanting of St. Pauls turns you on, you'll be glad to know that Malta's other cathedral, the St. John's co-Cathedral and its Caravaggio artefacts is just a short stroll away from Casa Ellul. In fact, the hotel's location puts you right at the centre of Valletta, a stone's throw from all its historical sites. So tear yourself away from that hot tub – there's no excuse for not going out to explore.
Photography courtesy of Casa Ellul