We can barely contain our excitement at a whole new year of luxury and experiential journeys that lie ahead. We recently published our luxury travel insights report: a barometer of what OutThere travellers are thinking and feeling when it comes to making their journeys this year. It is unsurprising that there is an insatiable demand for travel, but what is on our radars when it comes to OutThere travel this year? The Experientialist® investigates (and inspires)…
Tales of the city
Over the last few years, people have naturally favoured vacations in open spaces and rural environments, yet OutThere travellers overwhelmingly headed to cities as well. For us, there is nothing like the call of urban destinations when it comes to OutThere travel this year. We thrive in such environments – not just because they are our spiritual homes where we can meet and interact with other members of our communities, away from the often conservative gazes in rural destinations, but – because of the cultural experiences: the arts, food, history, nightlife and more, that are endemic to urban centres. Cities that offer a unique, perhaps more relaxed take on the urban experience… particularly those that have access to open space, nature and beaches will continue to be popular. On our minds are Adelaide, Athens, Cape Town, Rio de Janeiro, Luang Prabang, Stockholm, Tel Aviv, Valletta and Vancouver.

But we will also be confidently returning to the world's major metropolises. Nothing will stop us from wanting to head back to powerhouse cities like Bangkok, Hong Kong, Madrid, Mexico City, London, Los Angeles, New York City, Rome and Singapore when it comes to OutThere travel this year. And much like us, these cities have changed too, demonstrating their resilience, inspiring diversity of experience (and thought) and evolving with fresh ideas… providing compelling reasons for us to come back.

New luxury hotel openings this year are also making the cities that we know and love feel fresher than ever. In London, we'll see Broadwick Soho open, the first London hotel designed by Martin Brudnizki, a "glorious hotel, created by a group of friends". Just outside Athens, One&Only will open a private oceanfront estate property on the Athenian Riviera – One&Only Aesthesis – complete with Chenot Spa. Rome, another ancient city has seen a burst of luxury openings of late, but the exclusive Bulgari Roma has more than caught our attention. It's set in a 1930s-era modernist building close to the Spanish steps. Over in Singapore, Mondrian Singapore Duxton will premiere, located in the prominent old Duxton Hill neighbourhood, combining the area's historic shophouse architecture with contemporary influences.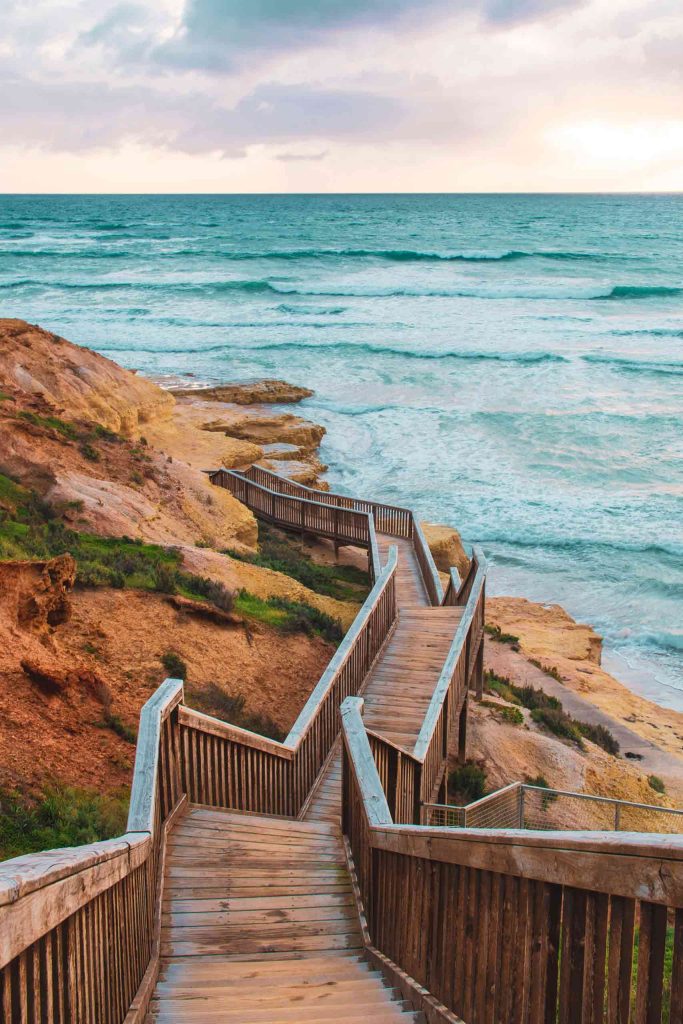 And it's not just the city breaks that we are looking for. In line with our desire to increase the lengths of stay of OutThere travel this year – or to combine our work trips with some add-on leisure time (the new industry term for this is 'bleisure', in case you're wondering) – we will be considering fully-fledged vacations in these urban centres (so why not try living-like-a-local during your extended city break?)/
We may also look to combine our urban escapades with neighbouring out-of-city destinations. We mentioned Adelaide… it's the gateway to the winelands and resplendent nature of South Australia, a perfect add-on for a few extra days. One of our favourites –New York City – is a destination that sells itself, but Dutchess County (the heart of New York State's Hudson Valley region) is just outside the city and offers a completely different experience, right in the Big Apple's backyard. Both in and from the Maltese capital of Valletta, you'll discover some fantastic hidden gems. And from vibrant Johannesburg, the thrill of safari is just a little drive or flight away.
Culture vultures
Accessing live art and culture is among the top things that we like to do when we travel. During the pandemic years, we tried to access global cultural experiences from home virtually but found that the depth and quality of the programming – albeit better than nothing – lacked depth and quality. It proved that live culture can never be replaced, and in this restriction-free, post-pandemic existence, we want to experience live culture once again – museums, shows and cultural attractions in the immediate context – but we're also keen to experience wider culture in general; be it interacting with people of different backgrounds, indigenous cultural immersion, or other culturally-linked experiences like food and drink, as well as history and heritage in OutThere travel this year. We also feel that there is a real opportunity to partake in cultural immersion linked to diversity and inclusion: particularly involving local communities in showcasing cultural sub-sectors… but also creative economies, living heritage and community-based cultural expressions.
The heartlands of culture are intent on putting on quite a show this year. In our home of London, experientially led performances that opened recently continue to excite: ABBA Voyage and the West End revival of Cabaret at the Kit Kat Club are great examples. But we're also excited for the European premiere of Cirque du Soleil's KURIOS at the Royal Albert Hall, Groundhog Day at the Old Vic and the Lehman Trilogy at the National Theatre, seeking to conquer London after its successful Broadway run.
Arts and exhibitions wise, Street Art: Beyond the Streets runs at the Saatchi Gallery for the first half of the year and Marina Abramovic's major retrospective takes over the Royal Academy at the end of the year. A World in Common: Contemporary African Photography starts this summer at the Tate Britain and at the end of the year Women in Revolt!, an exhibition that chronicles the art made by women amid the harsh political and economic climate of the 1970s to 1990s will be on show. At the V&A, a new landmark exhibition and first-ever major UK exhibition of the Renaissance master Donatello will showcase, alongside a celebration of the power and creativity of the DIVA. The Gabrielle Chanel: Fashion Manifesto exhibition will present the work of French couturière, Gabrielle 'Coco' Chanel, while a new display Re:Imagining Musicals (that's already open) will showcase previously unseen items from the museum's extensive Theatre and Performance collections.
In New York, Josh Groban will open Sondheim's Sweeny Todd in March at the Imperial Theater and James Ijames' Pulitzer prize-winning play Fat Ham (the Public and National Black Theatre's Pulitzer Prize co-production) will come off the fringe and see an introduction to Broadway. Back to the Future, a musical adventure based on the 1985 blockbuster pop-cult movie will open in late 2023 and Pictures from Home, a play adapted by Sharr White (who also wrote the Netflix hit, Halston). will run at the infamous Studio 54, now restored to its theatrical opera-house glory, for those who also want to take in a piece of disco history.
At the Met Costume Institute, a retrospective, Karl Lagerfeld: A Line of Beauty, will run along the next Met Gala from May, to mark the 90th birthday of the late couturier. At OutThere Experientialist® Award-winning photography museum, Fotografiska, there will be a new exhibition entitled Hip-Hop: Conscious, Unconscious, celebrating the global impact of this cultural phenomenon through photography dating from 1972 to 2022, exploring its codes, visual elements and celebrities.
Elsewhere in the world like CDMX (Mexico City), Zona Maco kicks off a flurry of contemporary art (and with it a Latin gaze on the discipline) and sees more than 210 exhibitors from 26 countries exhibit in February. Almost running concurrently, albeit in Mumbai is the Kala Ghoda Arts Festival, which is nine consecutive days of culture. If you can stay in India for a month, you can also experience Holi, the Indian festival of colours, allowed to happen again in public spaces. In Sin City, Las Vegas, Adele's reboot and Bruno Mars' Dolby Live show will run until March. "Visual activist" Zanele Muholi's portraits amplifying the visibility of the Black LGBTQIA+ community will show at La MEP in Paris. The Eurovision Song Contest comes to Liverpool, UK in May. From May onwards, the Biennale Architettura returns to Venice.

For those looking to further their understanding of and interest in some of the world's indigenous communities and the impact of colonialism, countries like Australia and Canada are great places to start your journey.
A spirit of connection, reconnection and community
As travellers, we will be looking for "liberated luxury" in OutThere travel this year: unbound experiences, outside the parameters of traditional luxury travel. As pandemic PTSD subsides, a new mindset has emerged, centred around footloose living and with that, deepening curiosities and flexible, more open-minded lifestyles. With this comes greater demand for truly out-of-the-box holidays that are not cookie-cutter itineraries: to fulfil bigger dreams, burgeoning imaginations and a hunger for the unique. With life in the pandemic (and also a lagged return to normalcy) having had a numbing effect on our senses, it's no wonder that we desire reinvigorating, must-see and eye-opening trips. We are looking – more than ever before – for immersive expeditions and journeys of discovery that go beyond the norm, perhaps even those outside our comfort zones: ones anchored in a sense of adventure and discovery, but still rooted in luxury.
Luxury tour operator Scott Dunn is going beyond the traditional remit and urges travellers to 'go wild' – to rediscover old favourites, explore new destinations, try new things and reconnect with the world and ourselves. Be it embarking on the first solo trip, after a breakup or divorce, or taking your modern single-parent or queer-parent family on an intrepid adventure through Central America, they are this year prescribing journeys for personal growth, each truly unique and deeply personalised, no matter what stage of your life you're at. Their adventures also include hiking through the Himalayas (ensuring a digital detox as standard) or braving a polar plunge in the ice-cold waters of Antarctica to truly reinvigorate and start you right for the year ahead.
Expeditions are on trend in OutThere travel this year. We want to see – with our own eyes – things that are 'once in a lifetime'. No longer content that things are out of our reach, we are willing to "go big, or go home". We are willing to make the long journeys to do so and upgrade these trips so that we can do it in luxury and comfort.
This includes small-ship expedition cruises, ranging from journeys in the Alaskan wilds with Uncruise Adventures, to a deep dive (possibly literally) in the Galapagos with Ecoventura. They also include luxury safaris, like those provided by Abercrombie and Kent, or Singita across Africa, or with Time and Tide in Zambia or Madagascar, or at the spellbinding Xigera in Botswana and soon to come, JW Marriott's Masai Mara Lodge.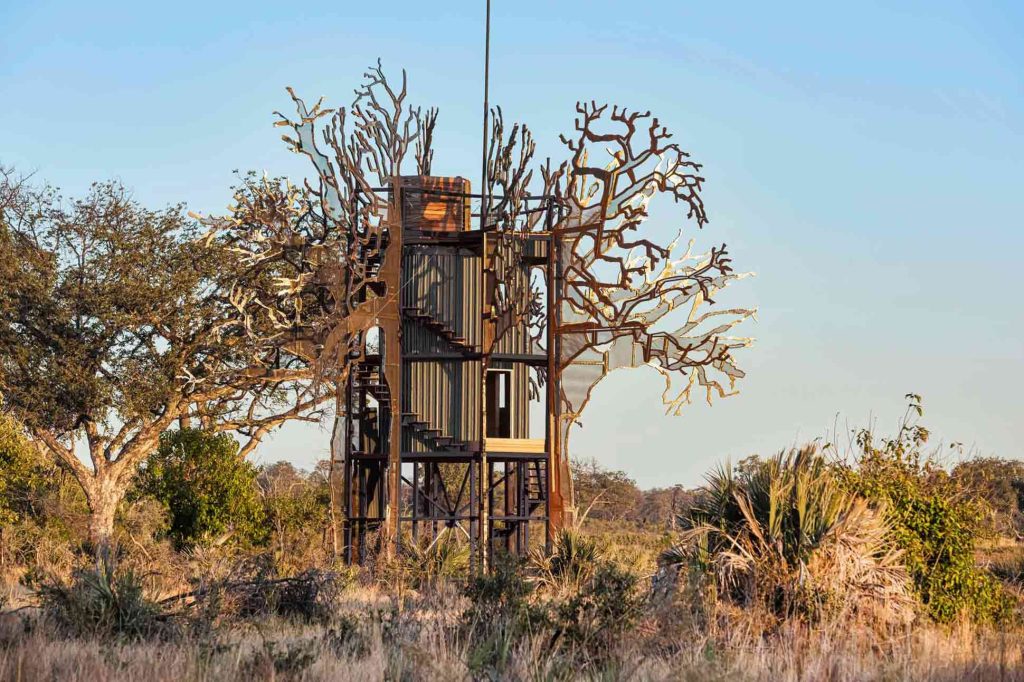 Epic train journeys are also something to consider. This year Belmond launches a chic new route to the Alps on their infamous VSOE, a Belmond Train, travelling from Paris. Also, new this year, you can train in luxury, perhaps in a carriage designed by Wes Anderson, going all the way between Paris and Istanbul.
This sense of adventure and desire for experiential travel will also be a motivating factor for us when choosing and booking hotels and places to stay. OutThere travellers are not just looking at hotels and resorts that offer unadulterated luxury, hospitality and a sense of place, but are also interested in what hotels can do to create a truly experiential and unique stay. We are looking for memorable experiences that help us explore more of the local area, see natural and modern wonders of the world, expand our horizons and aid personal growth.
Hotels that we are excited about in OutThere travel this year include Shinta Mani Mustang, a bespoke, spiritual, adventure-driven camp property in the kingdom of Mustang, Nepal, designed by OutThere favourite Bill Bensley. White Dessert is also ready to debut its Echo camp, a new, futuristic and forward-looking vision of tourism to Antarctica. There's also the Museum Hotel Antakya, a rebirth of an archaeological marvel, suspended over amazing baths and piazzas dating back to the Hellenistic age of 323BC, including the world's oldest, largest, completely intact mosaic. We can't wait to visit Villa Haven in the South Ari Atoll opening at the end of the year in the Maldives – a completely Maldivian family-owned, luxury escape and sanctuary that really brings to life the authentic spiritual and aesthetic essence of the archipelago nation – not to mention a return to the four (soon five, with the anticipated launch of the ultra-private Soneva "Secret" this year) Soneva concepts that give barefoot luxury a whole new meaning in its 'no shoes no news' concept.
Cruises are OutThere
In OutThere travel this year, we will also see a rapid return to the experiences on the water, it seems that we will be happily sailing into the sunset again this year and beyond.
Luxurious, sustainability-conscious brands, new fleets, itineraries and expeditions are the reason why our appetites are whet, but OutThere cruisers are now looking at out-of-the-ordinary cruise products and adventures, as well as educational and transformational on-vessel and on-land experiences.
Ultra-luxury and elevated cruise concepts are revolutionising the way cruising is done, and the industry has little choice but to respond accordingly. Explora Journeys will launch EXPLORA I this year and far more shortly after. In the next five years, they'll have hydrogen-powered ships, making sailings more environmentally conscious. Each of their ships will offer oceanfront suites and private terraces for around 900 passengers, as well as unparalleled luxury facilities and amenities, with a dedicated focus on guest well-being and 'ocean state-of-mind'. They are also creating far more immersive experiences in destinations as well as aligning with local communities, spending more days in one port of call, rather than blowing through.
The Experientialist® also recently boarded the ultra-luxury cruise-line Silversea's Silversea Endeavour, on its maiden voyage to Antarctica. It bills itself as the 'world's most luxurious expedition ship' and will journey from pole to pole throughout the next couple of years. It features some of the most spacious venues in expedition cruising in OutThere travel this year.
With 'blue health' (heralding the restorative properties of time-out on water) being a much-touted buzzword last year, it's no wonder that private yachting trips are on our radars (and sonars) this year, with OutThere travellers interested in VIP yacht journeys. Dream Yacht Worldwide sails into the new year with the launch of 150 new yachts for charter, 80% of which are catamarans. The company's new catalogue of offerings will include Bali 4.4, Lagoon 51, and Excess 14 catamarans as well as the Bali Catsmart.
We are also being drawn by some of our favourite – usually landlubber – luxury hotel brands, taking to the high seas. The Ritz Carlton Yacht Club's 149-suite "Evrima" (greek for Discovery) is one of three branded crafts that has now started sailing under the Marriott-owned hotel brand. Late last year, Four Seasons also decided to go marine, unveiling its 95-suite, 14-deck yacht that will make its debut in two years' time.
We have also noted a significant increase in interest in river cruising, which has surged ahead in interest as much as ocean cruising has. For one of the most epic journeys, OutThere travellers can sail on Uniworld's first annual Rivers of the World cruise, a 46-night journey across nine countries onboard five stunning Super Ships, from the glittering Nile to the breathtaking Douro River Valley.
When selecting a cruise or yacht provider, we should look for greater transparency and redefine cruising's relationship to their ports of call. We should be aware of how cruise companies can contribute better to the local communities on their stopover destinations, as well as addressing economic leakage, tax avoidance and their impact on the environment.
Featured photography by Martin Perry for OutThere's Seductive Sri Lanka Issue