Isla Bella Beach Resort is the perfect stopping-off point on the Overseas Highway from mainland Florida down through the Keys to Key West, but that doesn't mean you should merely travel through: with a fantastic gastronomic offering and the chance at spotting some pretty fabulous, local marine wildlife, this hotel had us smiling from ear to ear.
The attractive simplicity of the white-washed wooden-slatted exteriors and abundance of palm trees give this deceptively large resort a cosy and unmistakably Floridian feel. We enjoyed the informal service and the country-club vibe and quickly settled into the relaxed pace of the Keys.
The clean, pure white colour palette continues indoors in our two-bedroom suite at the Isla Bella Beach Resort, accented by pops of Caribbean Sea blue. We were recommended a ground-floor unit as a premium pick – which confused us at first – as we had thought that the best sea view would be from the wide balcony of a second-floor room. Our assumptions were partly right, but what a ground floor unit affords is a patio that opens straight onto the sand.
The five outdoor pools each seem to attract a different demographic from the resort's completely mixed bag of guests – it suggests that everyone feels welcome here. The friendly staff makes certain of that, just be ready to go along with the laid-back service here – you're technically on Caribbean time, after all. You'll get what you need, it just might take some time.
While just being at the Isla Bella Beach Resort may be relaxing enough, there is always an opportunity to go that little bit further at the property's sublime spa. Make sure to try the 'Earth to Heaven' signature massage (its name, we thought to be a little bit close to the wire for the property's older clientele!), a two-hour ritual that involves an organic body butter wrap, hot stone massage with bamboo treatment, clay facial mask, foot reflexology and scrub.
Two excellent eateries were on offer at the time of press: Mahina, with a Hawaiian-influenced menu, and the laid-back Beach Bar with highly-recommend sushi rolls. Both come with sea views, where you can watch wild pelicans swoop majestically, then dive spear-like into the blue water, or if you're as lucky as us, spot dolphins and manatees.
If you're looking for escapism in the Florida Keys, the Isla Bella Beach Resort offers it in abundance.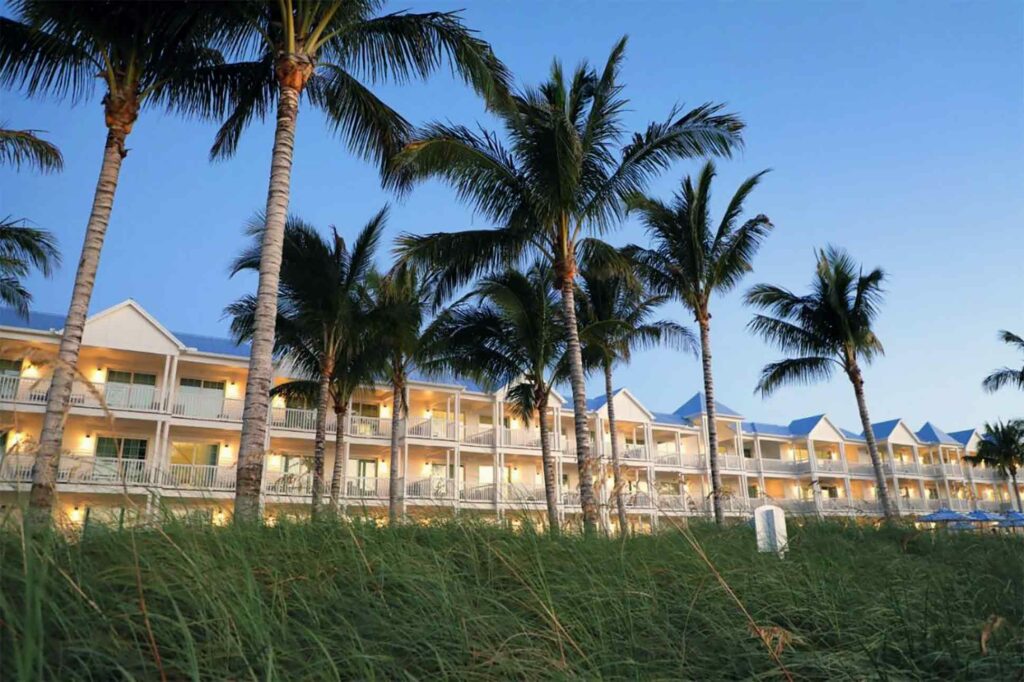 | | | |
| --- | --- | --- |
| Perfect for | Fly into | Right on time |
| The Escapist | MIA / MTH / EYW | GMT -5 |
While you're Out There
While you're in Marathon, make sure to drop into the nearby Turtle Hospital, where they do a 'flippin' marvellous' job rescuing sick and injured sea turtles, rehabilitating them and returning them to the sea when they're ready. They've been doing great work here since 1986 and your visit raises awareness of the plight of these magnificent sea creatures and provides the hospital with much-needed funds to continue their sterling work.
Photography courtesy of Isla Bella Beach Resort