Looking for things to do in the Florida Keys? You're spoilt for choice: from exploring the underwater world of the Caribbean to booking eco-tours that bring you closer (but not too close!) to the Keys' incredible wildlife or simply treating yourself to an open-air massage in a stylish Key West spa. Below are three of our favourite ways to spend some time in paradise.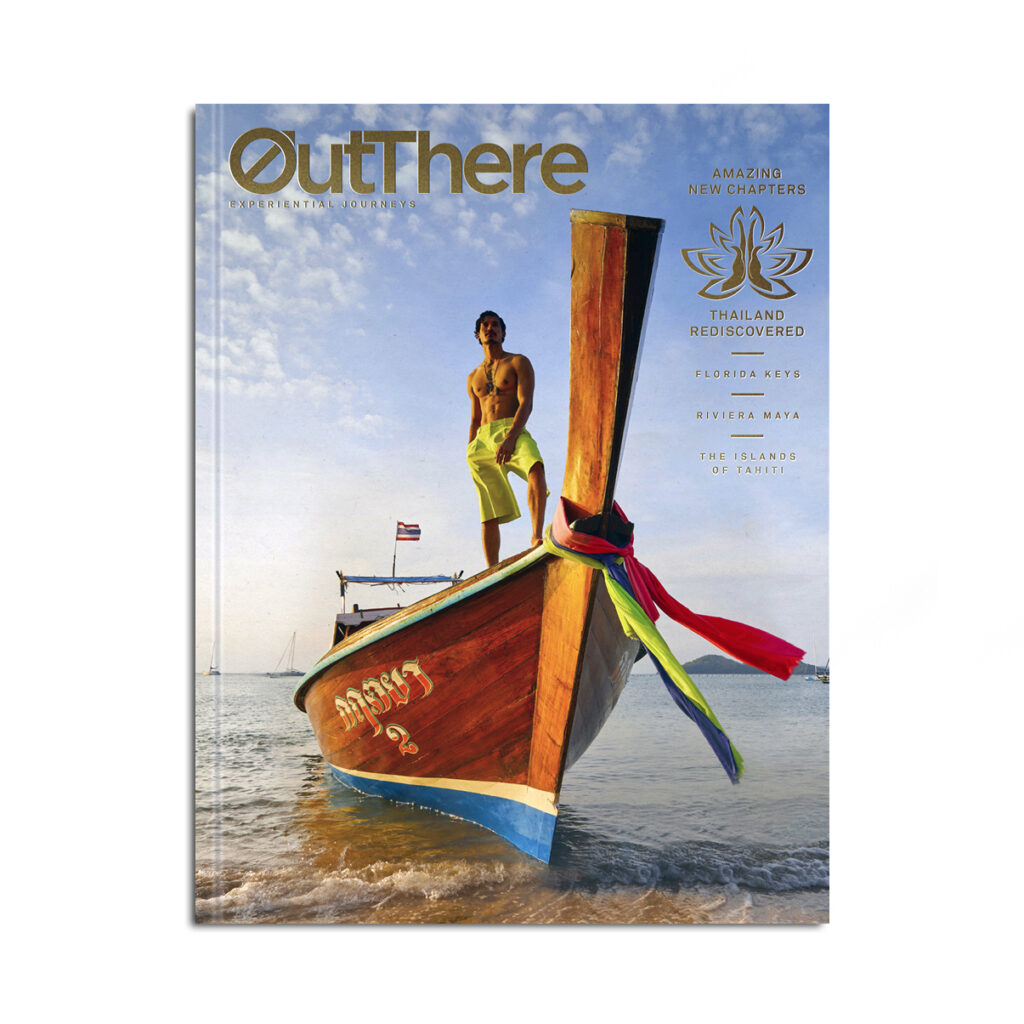 Water world
On a sunset tour through the calm waves off the western shore of Key West, our catamaran gently circles past another sailboat. The clear aquamarine water sparkles beneath a swiftly setting sun, turning the cloudless sky from blue to pink to a bright rust, as day spectacularly transitions into night. Silhouetted tiny islands break the horizon, their golden beaches shimmering. And, as if on cue, a dolphin jumps clear out of the water to remind us of the importance of being present. Best seen from one of Honest Eco's environmentally friendly vessels, this rich area is also a haven for sharks, barracuda, rays and countless other species of amazing marine life.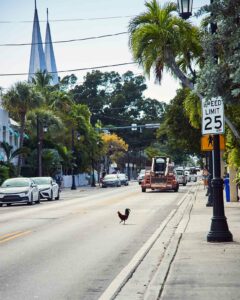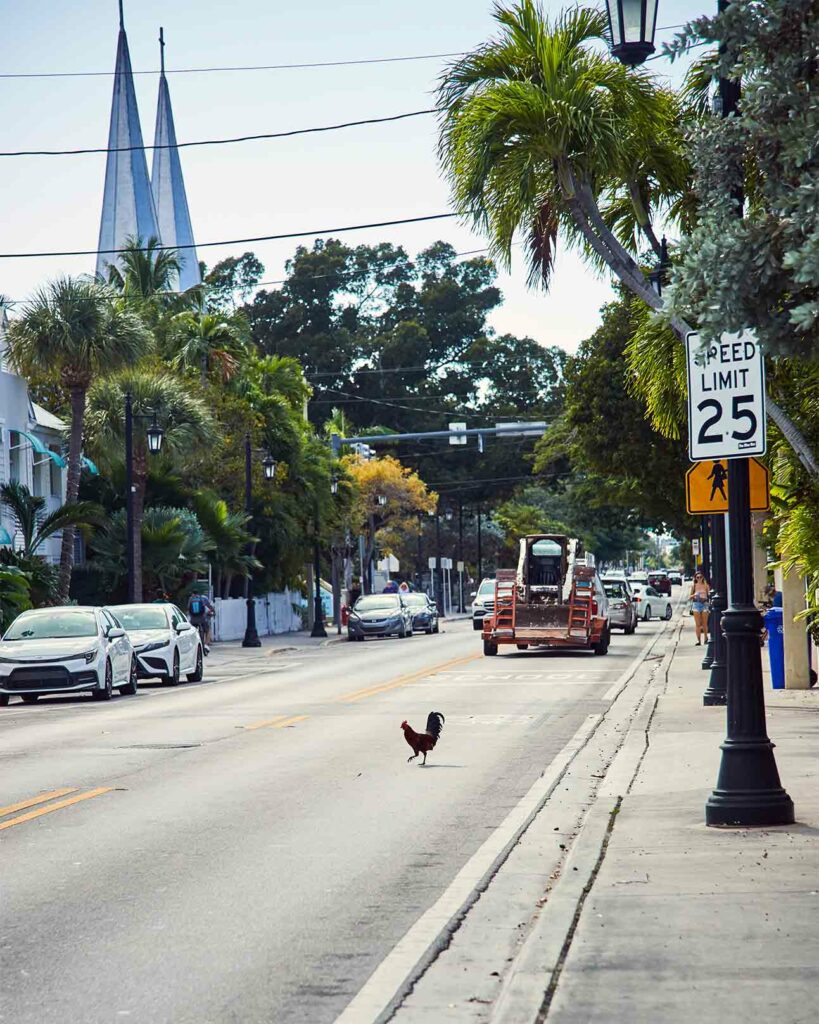 Why did the chicken cross the road?
Not long after arriving in Key West, we encountered a seemingly lost chicken wandering the streets. We didn't pay it much attention until we saw another just a street away, roosting beneath an outdoor table at a restaurant in search of food. Then we saw yet another on someone's front lawn. Apparently, these free ranging strays are the descendants of birds kept by early immigrants for food and fighting. Cherished now by locals, they have become synonymous with Key West and, although feeding them is discouraged, they are the city's unofficial mascot, and chicken and rooster paraphernalia are to be found at every gift store.
Shine a light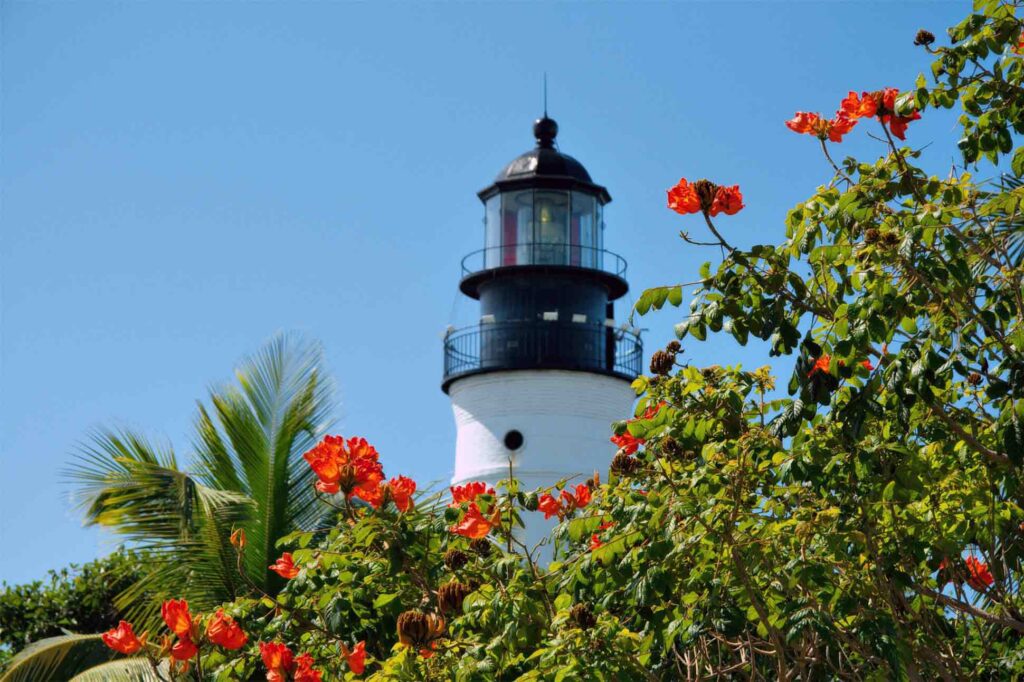 While there are plenty of things to do in the Florida Keys, Key West's Lighthouse and the Keeper's Quarters form a quintessential experience you can't leave without having seen. The lighthouse might not be the Empire State Building, but what it lacks in grandeur, it more than makes up for in history – feminist history, in fact, as the building's first keeper all the way back in 1848 was a woman (unheard of at the time!). Visitors are invited to climb the lighthouse's 88 steps to the top for sweeping vistas of the tropical surrounds and a small but utterly charming exhibition of photographs and previous keepers' belongings.
Photography by Martin Perry and via Pixabay